More than 100,000 bachelor's degree graduates cannot find jobs, according to the latest labor bulletin.
Two years ago, Pham Sang, 27, ran a café in his home village in Ha Tinh province. However, after one year of operation, Sang closed it and left for HCM City to settle down.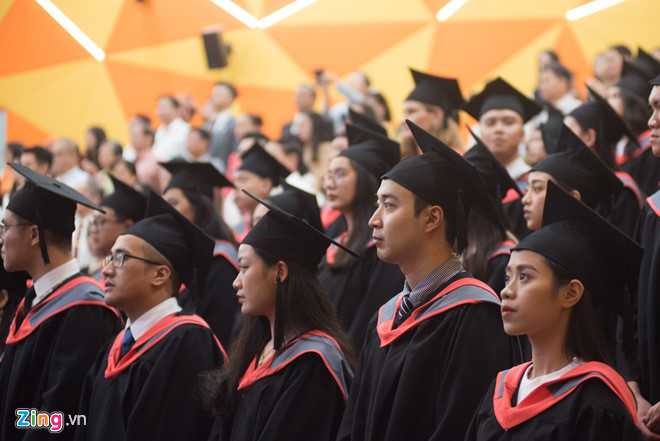 "During the one year of running the café, I not only felt pressure from my business, but also faced suspicion from local people. They thought I could not follow the study at university and had to return to my home village," Sang said.

In fact, Sang has a bachelor's degree in machine engineering. However, over the last four years, Sang could not find a job related to his major.

Huynh Anh Tuan, 28, in Hanoi, has been jobless for the last six years. He studied business administration. 

More than 100,000 bachelor's degree graduates cannot find jobs, according to the latest labor bulletin.
Tuan knows that factories in Bac Ninh and Vinh Phuc usually look for workers, but he rejected the job opportunities. He would rather live with parents than be a factory worker. 

"I have a bachelor's degree and I want to work as an engineer. I don't want to take simple work at factories," he said.

Pham Sang and Huynh Anh Tuan are just two of the 100,000 unemployed university graduates. The first quarter report bulletin showed that Vietnam had more than 1 million unemployed workers, including 124,500 with higher education levels.

The figure was higher, 142,300, in the first quarter of 2018. In the last few years, the number of workers with higher education level who stayed jobless has been decreasing, but the decreases were insignificant. This is the group with the highest number of jobless workers

Tran Xuan Nhi, former Deputy Minister of Education and Training, commented that the unemployment of bachelor's degree graduates is a waste of time for youth.

Tens of thousands of young people finishing vocational schools can find good jobs with satisfactory salaries. However, in many localities, people still want to go to university.

More and more universities have been opened to satisfy the thirst of young people for higher education. The universities receive students with very weak learning capability.
In the 2019 enrollment season, some schools announced they had accepted students with just 13-14/30 scores from the national high school finals. The quality of higher education is questionable and the high unemployment rate of bachelor's degree graduates is not a surprise.
Thanh Lich 

A total of 280,084 people have received unemployment allowance so far this year, and more than 13,600 people were supported with vocational training.

The total average income from all jobs of wage earners increased in the first quarter of this year, while the unemployment rate dropped significantly during the period, according to the Ministry of Labour, Invalids and Social Affairs (MoLISA).