Police investigators in the northern province of Phu Tho have detained Dang Anh Tuan, chief inspector of the Ministry of Information and Communications, for allegedly providing protection for a multi-million-dollar online gambling ring.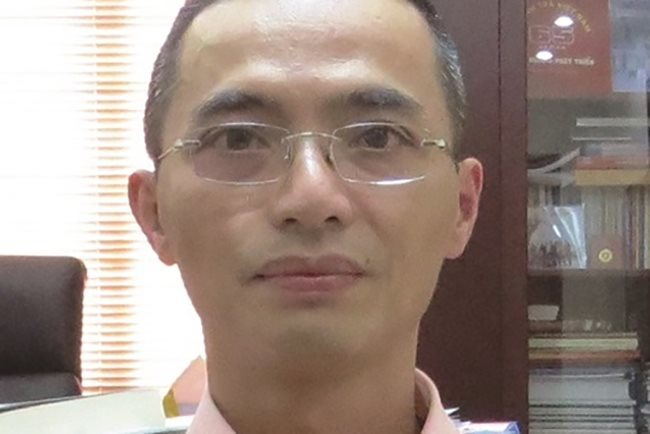 Dang Anh Tuan, chief inspector of the Ministry of Information and Communications, has been arrested for his alleged involvement in a large online gambling ring - PHOTO: PLO
During the second phase of an investigation into the gambling ring, Phu Tho police investigators uncovered Tuan's involvement in the case and decided to charge him with abuse of power and position while on duty.
Investigators of Phu Tho Province searched Tuan's home and office.
Tuan, 49, worked for the ministry's Department of Legal Affairs from 2002 to 2008 before he took up the post of chief inspector of the ministry in 2015.
In October 2016, the then minister of information and communications signed a decision establishing an inspection team to look into compliance with regulations on the use and management of internet resources at some internet service providers.
During the inspection, the team discovered the extensive online gambling ring run by Phan Sao Nam, former chairman of local online game firm VTC Online, and Nguyen Van Duong, ex-chairman of Hi-Tech Security Development and Investment Co., Ltd.
The team later proposed sanctions against individuals, enterprises and organizations involved in the gambling ring.
However, Tuan did not report the inspection team's recommendations to the then minister. Although he was not a member of the inspection team, Tuan signed a document on June 8, 2017 proposing the minister suspend the inspection team's operations.
Tuan's acts facilitated the continued operations of the online gambling ring, causing serious consequences: losses for the State budget, damage to the prestige of State management agencies and raising public concern.
The gambling ring using Rikvip and Tip.club games started operating on April 18, 2015, drawing nearly 43 million players, with bets worth roughly VND10 trillion (US$430.7 million) in circulation.
Earlier, Phan Van Vinh, former head of the General Police Department, under the Ministry of Public Security, was sentenced to nine years in jail, while Nguyen Thanh Hoa, 60, ex-director of the High-tech Crime Division (C50), also under the Ministry of Public Security, got a 10-year sentence for their protection of the gambling ring. SGT