JICA signed a grant agreement with Vietnam on October 17 to provide over 1.2 billion JPY for a project to enhance laboratory capacity of the Reference Testing and Agrifood Quality Consultancy (RETAQ) Centre.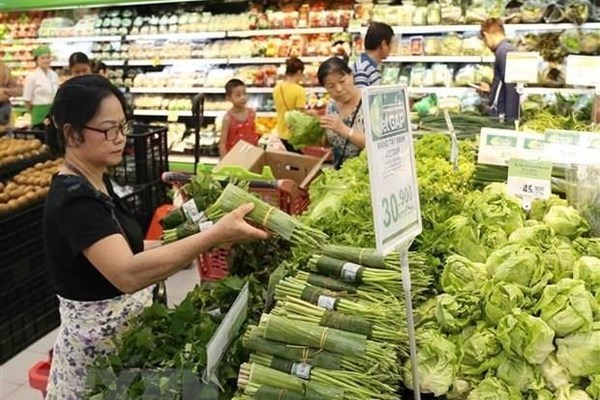 Consumers shop at a supermarket
RETAQis under the management of the National Agro-Forestry-Fisheries Quality AssuranceDepartment of the Ministry of Agriculture and Rural Development.
Under this project, RETAQwill be provided with equipment needed to build an inspection systemfor ensuring the safety of agrifood along with facilities for effectively usingthat equipment with the aim of expanding the food inspection system andimproving the testing capacity.
JICA will also provideRETAQ with consultation on food safety policies, and assist the centre inimproving the capacity of the food safety monitoring system for agricultural andfishery products.
It is expected that this project will ensure agrifood safetyin Vietnam and advance implementation of WTO's Sanitary and PhytosanitaryMeasures (SPS) Agreement./. VNA

Efforts to improve food service quality have spurred positive changes in the capital city of Hanoi, however, challenges remain in food safety control work, experts said.

You'll find it alongside many a meal in Vietnam to add that little bit of extra flavor and a touch of spice. But shrimp paste comes into its own when its served with vermicelli, pork and tofu.

45 Vietnamese businesspeople travelled to Bangkok to bring their products to a food-focused event, hoping to fill up the shelves of Thai...