A 23-year-old Vietnamese woman has been killed after being swept out to sea by a large wave while swimming in the waters off of Takeigama beach in Kashima of Ibaraki Prefecture in Japan.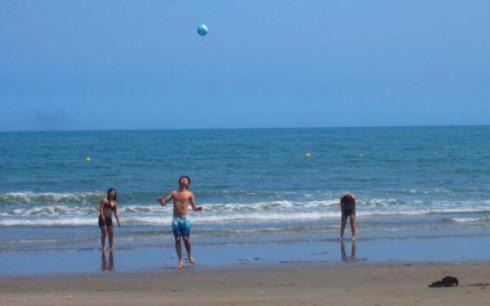 Illustration image (Photo: Japan Travel)
The girl had been enjoying some time at the beach during a holiday with her five friends.
She was swept out to sea by a strong wave while swimming at 18:00 on August 12. In an attempt to rescue her, a male friend, aged 25, tried to swim out to save the girl.
However, he was unsuccessful in his attempts and was himself swept out to sea.
The following day on August 13, Japanese police were able to recover the body of the girl. Despite this, her friend remains missing as the search mission keeps going in a bid to find his body.
The location of the incident is a restricted swimming area due to the rip current. Previously, the Mito Meteorological Observatory had warned about strong waves in the area due to the impact of typhoons.
This year's Mountain Day holiday has so far seen 13 tourists killed across Japan.
VOV/Japan Travel