It's important to respect traffic rules, but are they always a matter of life and death?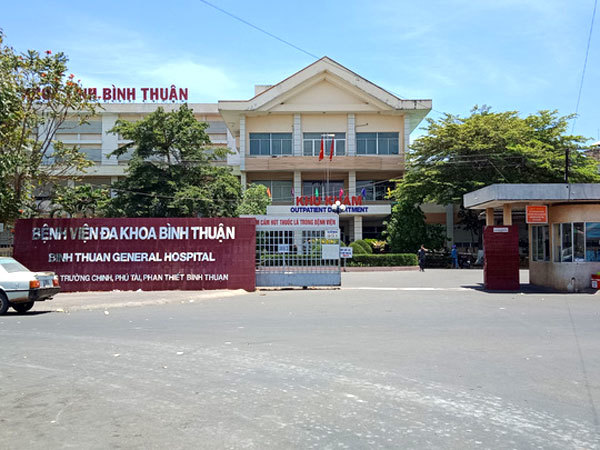 Binh Thuan General Hospital. — Photo dantri.com.vn
One ambulance driver in southern Vietnam certainly seems to think so, as he reportedly abandoned a patient to get his vehicle registration renewed.
According to the Voice of Vietnam online, on July 16, Dang Khanh Hoa, driver of the ambulance, was transporting a patient with leg inflammation from Binh Thuan General Hospital in the eponymous province some 185 km to Cho Ray Hospital in HCM City for treatment.
Mid-way, when the ambulance reached Long Khanh City of Dong Nai Province, the patient asked to stop for a short break.
Little did the patient expect that Hoa would take the opportunity to drive to the city's vehicle registration office to renew the ambulance's registration.
To get the car onto the inspection zone, Hoa placed the patient's stretcher on the ground, which prompted a bystander to take a photo and send it to Binh Thuan authorities.
The officials at the registration office were alarmed at the situation and refused to carry out the inspection at first, but Hoa insisted he was really worried about the possibility of being fined by traffic police.
After being notified of the incident, the hospital told Hoa to stop the registration procedures and immediately resume the trip.
Hoa claimed that he had already asked for permission from the patient and their family but this didn't change the fact that this is a big mistake on his part, Binh Thuan hospital said, adding that it already suspended Hoa from work.
The hospital has made a report to Binh Thuan Province's health department and set up a working group to determine the penalty for Hoa, according to the province's health department.
VNS