It is important to develop Long An Province's strengths as a link between HCM City and other provinces in the Mekong Delta, experts have said.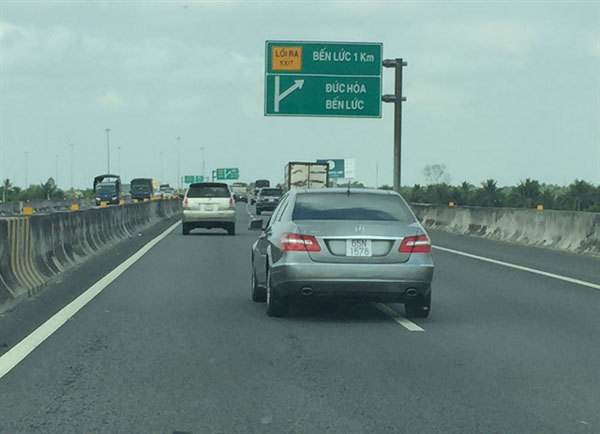 The HCM City-Trung Luong Expressway connects the city with Long An Province. —VNS Photo Ngoc Diep
Speaking at a conference on linking Long An Province and HCM City organised by Saigon Times newspaper in the city on July 25, Dr Su Ngoc Khuong, a finance and investment expert, said developing transport links between the province and HCM City is not sufficient.
Long An is close to HCM City and could help reduce the growing number of people migrating to the latter from the delta if it attracts further investment.
Bui Hoa An, deputy director of the HCM City Department of Transport, said the city's population is increasing by one million every five years, 90 per cent of it due to migration from other provinces and cities.
"It is very important for the city to link with other provinces and cities."
The province has focused on developing infrastructure, including for transport, but has still failed to attract investors or fulfill its development potential.
Nguyen Thanh Ngoan, deputy director of Long An Province's Department of Transport, said some major transport works such as Road 830 from Duc Hoa to Ben Luc districts and the Long An City Belt Road in which two sections require investment and are expected to be completed in the third quarter of next year, are under construction.
Dang Thi Thuy Ha, deputy director of the province's Department of Construction, said Long An is ready to welcome investors.
It is the fastest-growing province in the Mekong Delta region and focused on investing in large social infrastructure projects, she said.
The province plans to build an international port and Belt Road No.3 to HCM City, but only the port is finished.
Nguyen Thiem, vice chairman of the HCM City Urban Planning Development Association, said more roads should be built between the province and the city since there are few now.
The province should also develop its own roads, he said.
It should create a safe and clear business environment to attract investors, adding that the province's western region has attracted many investors, but should have policies to attract more, he said.
Other delegates suggested that the province should not focus on developing industrial parks and should develop housing instead.
VNS