Residents on Ly Son Island are facing the lack of petrol after the local tankers were banned from sailing due to safety concerns.
 'Kingdom of Garlic' faces challenges as prices fall
Quang Ngai works to turn Ly Son into global geo-park
Ly Son Island – a place vampires fear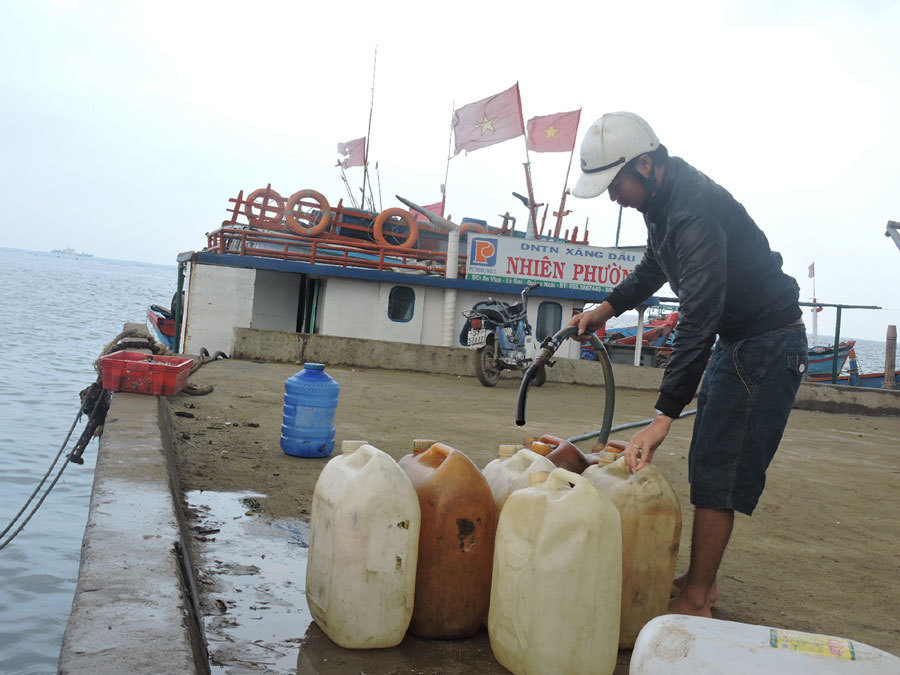 Many people on the island rushed to stockpile petrol
The ban followed a recent check by authorities which concluded that all of ships which transported petrol to Ly Son Island failed to meet safety requirements.
Petrol traders on the island said that they can't hire other ships for fuel transportation due to high rental costs.
Some local petrol stations have had to close because of a lack of supplies. This has severely affected local lives, particularly fishing and tourism activities.
Ly Son District People's Committee Chairman Nguyen Quoc Viet reported as an immediate measure, logistics vessel Tien Tri 7 had transported 30,000 litres of petrol to the island on Saturday.
Right after the petrol was brought, people rushed to stockpile petrol and as a result, the petrol sold out.
Meanwhile, local business owners have asked the authorities to give them a few more months so they could buy vessels that meet the safety requirements for transporting petrol.
Dtinews/Vietnamnet