Malaysia may have to pass a law forcing its companies to tackle fires on land they control abroad, Prime Minister Mahathir Mohamad said on September 18 as forest fires in Indonesia spread haze across the region.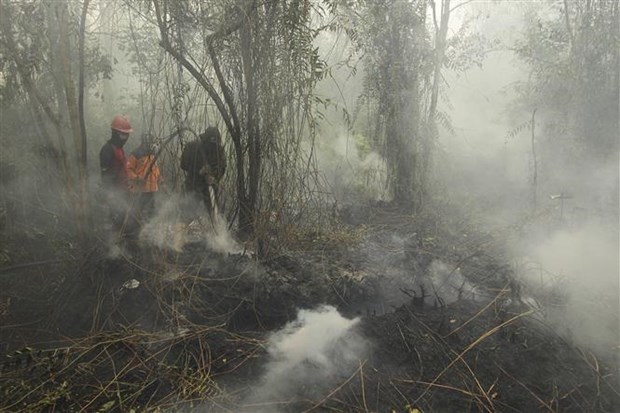 Smoke from a forest fire in Riau, Indonesia 

Last week, Indonesian Minister ofEnvironment and Forestry Siti Nurbaya Bakar said that some of the fires in thecountry had been spotted on palm oil plantations operated by at least foursubsidiaries of Malaysian companies.
The smoke from forest fires in Indonesiahas been particularly bad over recent weeks leading to accusations and angryresponses among the neighbours.
Previously, two of the Malaysian companiesidentified by the Indonesian minister said they had small fires on their landbut they had been extinguished.
The Malaysia PM said his government wouldcall on the Malaysian companies to put out the fires.
If they are unwilling to take action, theMalaysian government may have to pass a law which will make them responsiblefor fires in their property, even if outside of Malaysia, Mahathir added.
Forest fires often occur in Indonesia asgrowers use fire to clear land for palm oil, paper plantations and other crops.But the fires often rage out of control especially during the dry season.
The Air Pollution Index (API) in MalayPeninsula, east of Indonesia's Sumatra island, has reached unhealthy level.Thousands of schools in Malaysia has been forced to close due to poor airquality, mainly in Selangor and Sarawak states, blamed on smoke drifting in from forest fires in neighbouring Indonesia./. VNA