Vietnam will have three to five cold spells in January and February 2020, according to the National Centre for Hydro-Meteorological Forecasting.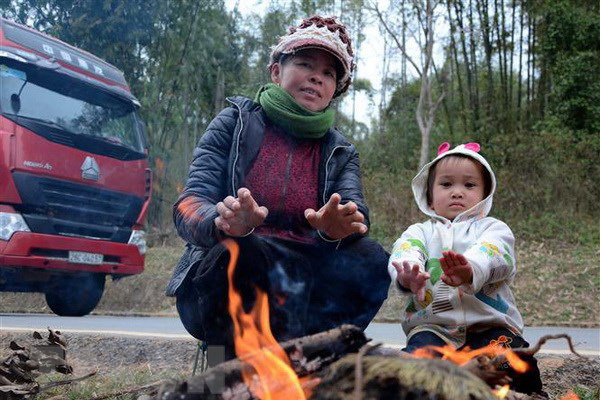 The average temperatures in early 2020 will be 0.5 to 1.5 degrees higher than in previous years. Strong cold spells will also mostly arrive in the first two months and will not last long. However, mountainous areas are warned of frost and snowstorms during these times.

In the first half of 2020, water levels in lakes and streams will remain low. The water level in the downstream Red River will be 20-30% lower than normal. Water shortages and droughts are warned for several provinces in the northwestern and northeastern areas.

The Central Highlands and central region will be in the same situation as from December 2019 to June 2020, the water levels in many rivers may drop to a record low. The water levels in many rivers will be 40-80% lower than normal.

Since late December 2019 to February 2020, the southern region may face severe drought and saltwater intrusion because of low water levels upstream in the Mekong River. Southern provinces have been asked to quickly build preventive plans, especially in Long An, Ben Tre, Tra Vinh, Soc Trang, Bac Lieu, Hau Giang and Kien Giang.

According to the National Centre for Hydro-Meteorological Forecasting, there will be strong tides and higher waves during the cold spells. High tides will appear in the central coast from January 10 to 13 and January 9 to 12 in the southern region, further complicating beach erosion.
Vietnamnet/Dtinews