The national high school graduation exams saw more mature students participating.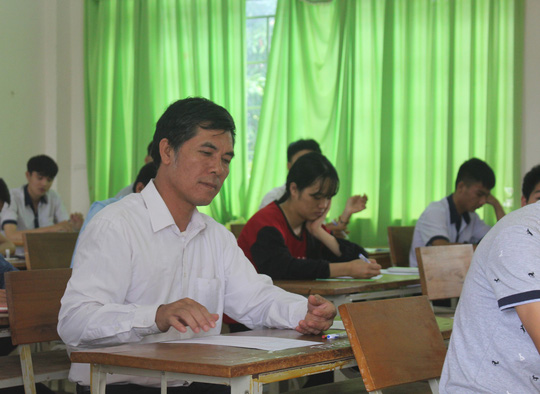 Mai Kim Thieu
54-year-old Mai Kim Thieu in Gia Nghia Commune is the oldest student in this year's high school graduation exams in Dak Nong Province. Thieu said he was from Nam Dinh and moved to Dak Nong in 2016. Due to poverty, he couldn't finish high school.

After moving to Dak Nong, he took a continued education course and started studying traditional medicine and general practitioners. If he earns a high school diploma, he will be qualified to earn a diploma in general practice and continue to take traditional medicine classes to open a private clinic.

Thieu said he had many difficulties but he got a lot of support from the family. While studying for the exam, he had an accident and broke his arm. He just removed the cast three days before the exam started.

"If I can't pass this year, I'll continue studying for the next year. I'm going to be a grandfather soon but nothing is too late. I think I can do this," he said.

In Khanh Hoa Province, 51-year-old Nguyen Van Cu also sat for the graduation exam. Cu said he dropped out in 11th grade after being severely ill. His family was also too poor to support 11 children. He attended a vocational school but he still wants to graduate from high school after 35 years. He also wants to study traditional medicine afterwards.

"At first, I felt embarrassed but I was determined. Maths is the hardest subject which made me stay up all night. I hope I'll pass the exams," he said.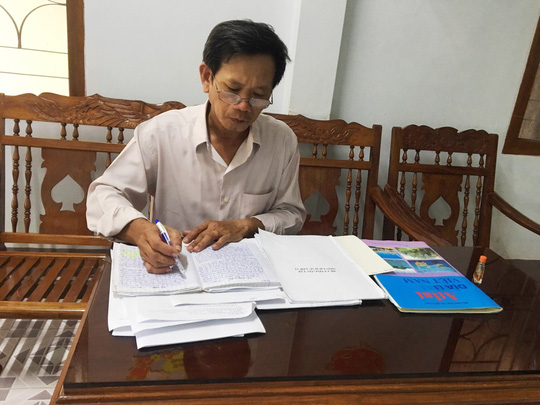 Ho Phuoc Thuat
Meanwhile, 55-year-old Ho Phuoc Thuat and Pi Nang La Be also from Khanh Hoa Province both attended the graduation exam at the same time. Be dropped out of school because of poverty but while working at the Farmer Association, he realised that he needed more knowledge and was determined to study again.

Thuat said he took the exams because of different reason. He studied for his mother. Thuat's father died since he was small so he had to drop out of school to help his family.

"When my mother died five years ago, she said her wish was to let her children study and have proper diplomas and be a model for the next generations. So I started taking a continued education course in 2016," he said.

Nearly 900,000 students nationwide have participated in the 2019 national high school exam which started on June 25. Minister of Education and Training, Phung Xuan Nha said they would strictly punish staff who aid cheating.
Nguoi lao dong/Dtinews

More than 887,000 students nationwide on June 24 officially began the 2019 national high school exam at a total of 1,980 exam venues, with 38,050 exam rooms.  

The police in Nam Tu Liem District, Hanoi, has discovered and seized many mini earbuds and cameras used for cheating in exams.