The minister of Agriculture and Rural Development has confirmed that there will be enough food during Tet Holiday this year as some people raised concerns about pork shortages.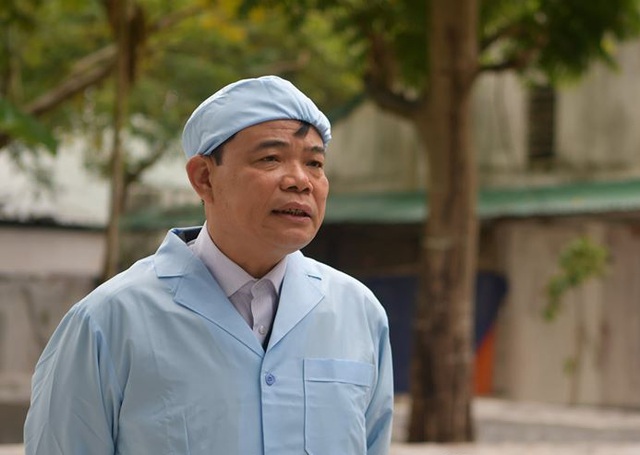 Minister of Agriculture and Rural Development Nguyen Xuan Cuong

The Ministry of Agriculture and Rural Development has submitted a report about food supply in late 2019 and early 2020 to the prime minister on December 19. According to the report, from February to December, the African Swine Fever was detected in 8,500 communes and nearly six million pigs, weighing 343,000 tonnes were destroyed.
The situation has improved since June and the output of other cattle, poultry and seafood increased by 400,000 tonnes compared to the same period in 2018 in order to offset pork shortage. Many localities have quickly and effectively raised pigs again in order to provide pork to the market. The farmers also understand more and use measures to prevent diseases for their cattle.
In many husbandry companies, there are still 109,000 old pigs that are still healthy. 860 pig farming areas and facilities that meet hygiene standards and didn't have the African Swine Fever.
According to the General Statistics Office, Vietnam will experience a 200,000 tonne shortfall only in pork. The Ministry of Agriculture and Rural Development has quickly asked the Ministry of Industry and Trade to have measures to deal with the situation and import more pork from abroad.
During the African Swine Fever inspection in Bac Giang Province on December 22, Minister of Agriculture and Rural Development Nguyen Xuan Cuong said, "Local authorities have followed procedures from the prime minister and government about increasing food production. Poultry production increased by 15%, fisheries production increased by 6% and cattle production increased by 4.5%. Food supply for late 2019 and early 2020 is plentiful."
Cuong asked local authorities to focus on different types of food instead of pork exclusively to ensure domestic food supply and food export. The authorities must also have measures to prevent hoarders and inflated prices. Big companies with more pigs must make examples for other facilities.
For long-term plans, they equally develop food groups for food security and nutrition programmes.
"Price hikes may lead to distrust from consumers and they will turn their backs on local firms," he said.
Cuong went on to say that they should cut down intermediaries to reduce prices. From 2020, they will find more measures to reform the agriculture industry and to better deal with diseases. Dtinews

If pig farming firms continue to push pork prices up, they will suffer losses and damage as customers are forecast to use alternative meats and imported pork is likely to flood the local market until it dominates the pork market.
Chung cake makers in Hanoi are facing difficulties buying pork as demand increases for the Tet Holiday.