The high school finals in 2022 will be organized with the same basic principles as the 2021 ones as shown in a plan released by the Ministry of Education and Training (MOET).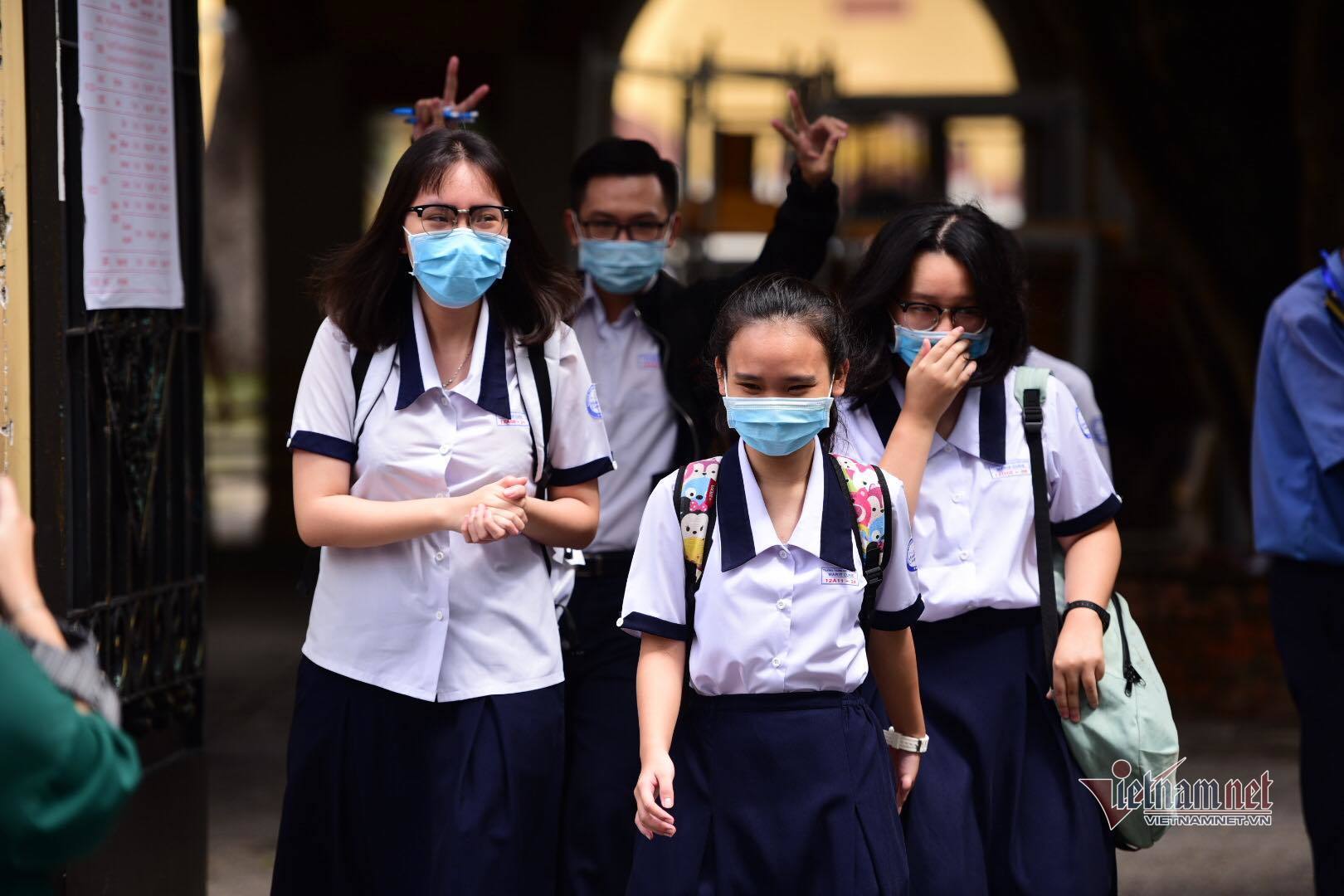 Cities/provinces will organize high school finals in their localities within the time frame to be set by MOET. The time may be adjusted depending on the pandemic situations in localities.
The exam content will be within the current high education program, while exam questions will mostly relate to the 12th grade curriculum, not including the content MOET cuts to make the teaching and learning adaptable to the Covid-19 pandemic situation.
The exam questions will be designed in a way to satisfy the requirements of the high school final examination, which ensures reasonable classification of students, prevent students from cramming only the learning subjects likely to be asked about, and encourage students' creativity.
MOET will build the structure and format of exam questions, publicize specimen exam questions; build a question bank and create sets of exam questions with specialized software, and provide them to localities organizing exams, while ensuring harmonization between provinces, regions and exam campaigns (if many exam campaigns are organized).
Tertiary education establishments and junior colleges will have autonomy in enrolling students in accordance with the laws and the enrollment mechanism set by MOET.
MOET recommends that schools and the training majors with high competitiveness level use the results of the high school finals only to shortlist students. They should not only consider the results, but also apply additional methods to be able to select the best students for them.
National universities and regional universities, as well as the groups of schools which have conditions, can organize standardized tests to select students in 2022 and share the results with other schools if they have demand.
According to Mai Van Trinh, director general of the Quality Control Department, the results of the high school finals have been used by universities for many years to select students. However, under the spirit of enhancing university autonomy, diversifying enrollment methods is necessary.
MOET will join forces with local authorities to inspect all the stages of the exams and tests to ensure safety, seriousness, transparency and justice.
For students, the 2022 high school finals won't have considerable changes compared with 2021. Therefore, schools, teachers and students can feel secure in overcoming difficulties in the context of the pandemic to fulfill the tasks of the 2021-2022 academic year and best prepare for the 2022 high school finals.
Regarding the plan on organizing high school final examinations in 2023-2025, MOET will draft a plan and collect public opinions before making public in Q1 2022. 
Thanh Hung

Universities need to organize standardized tests and apply specific methods to enroll students instead of relying on the high school finals to select students.

The required benchmarks for admission to universities this year have been described as "abnormally high" by some.