More free second-hand clothes booths for the poor have appeared on Hanoi streets. 
Stalls in front of 70 Thai Ha Street in Dong Da District have received large amounts of donations and increased numbers of visitors hoping to find clothes.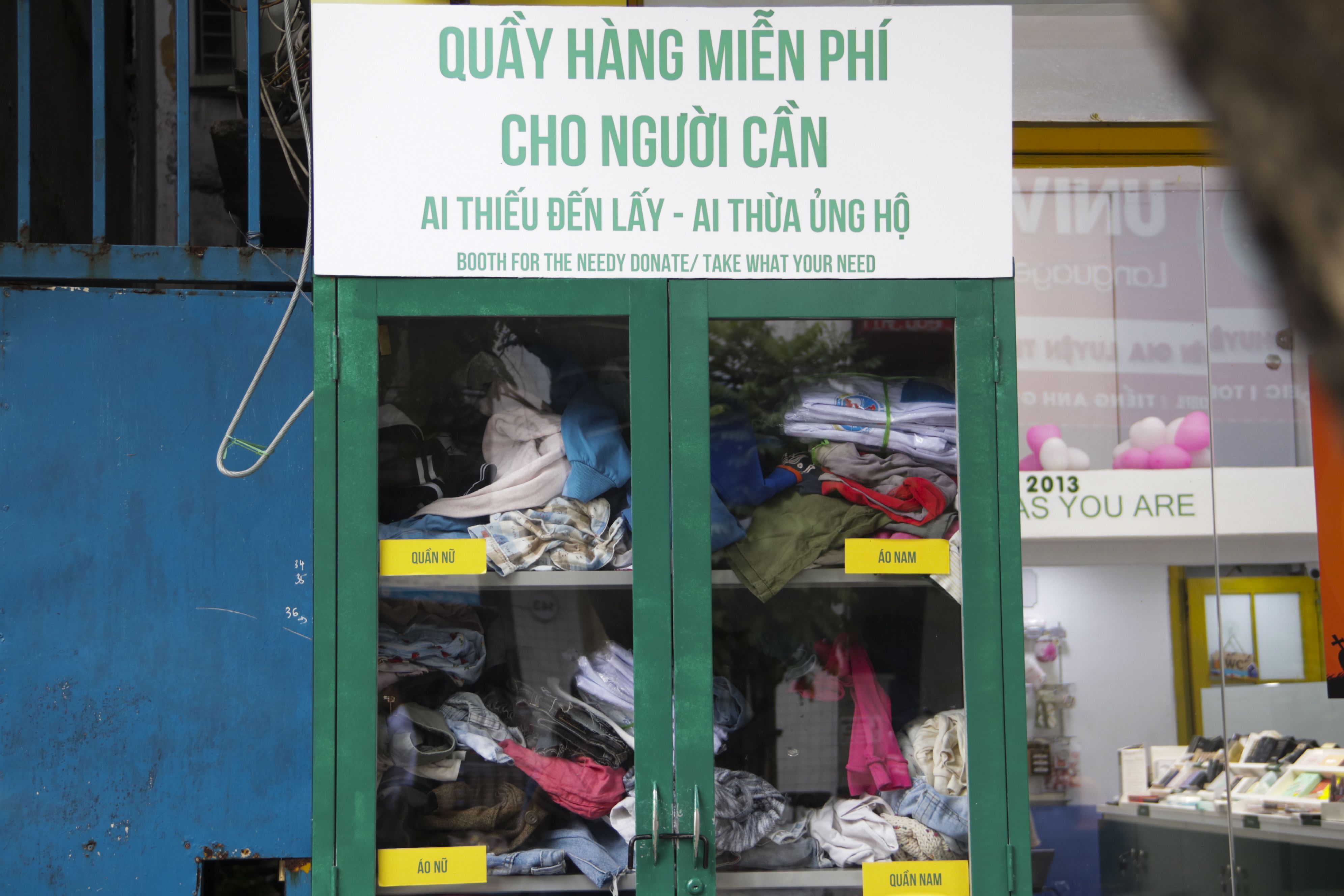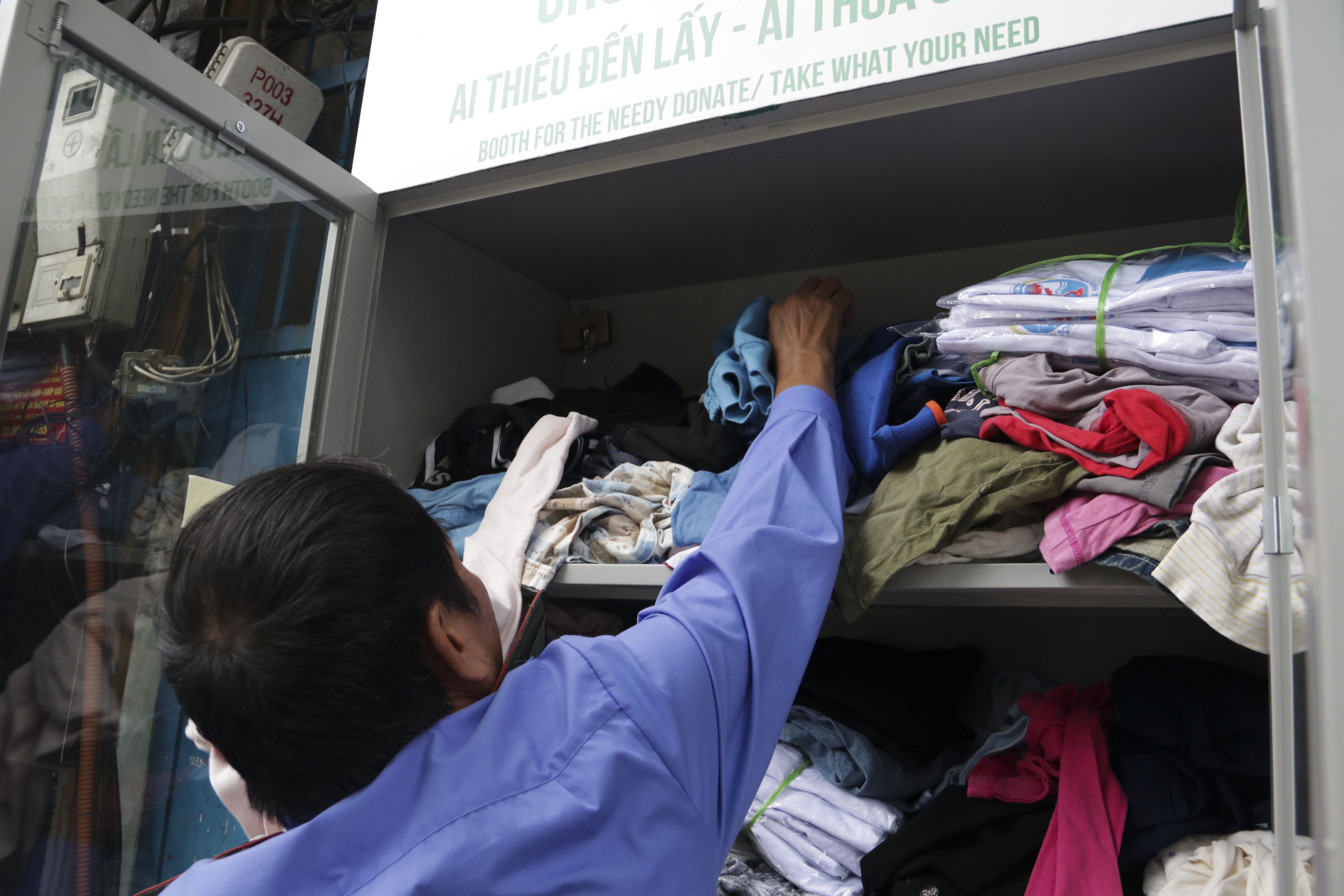 Poor workers often go there to take the clothes at midday and in the evening.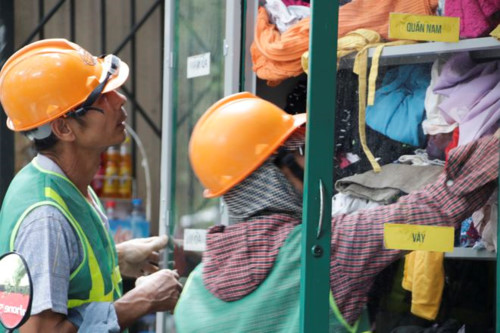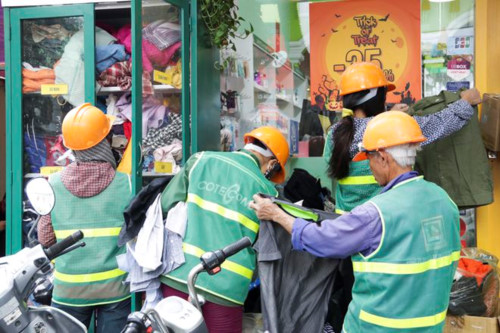 The clothes booths on Thai Ha Street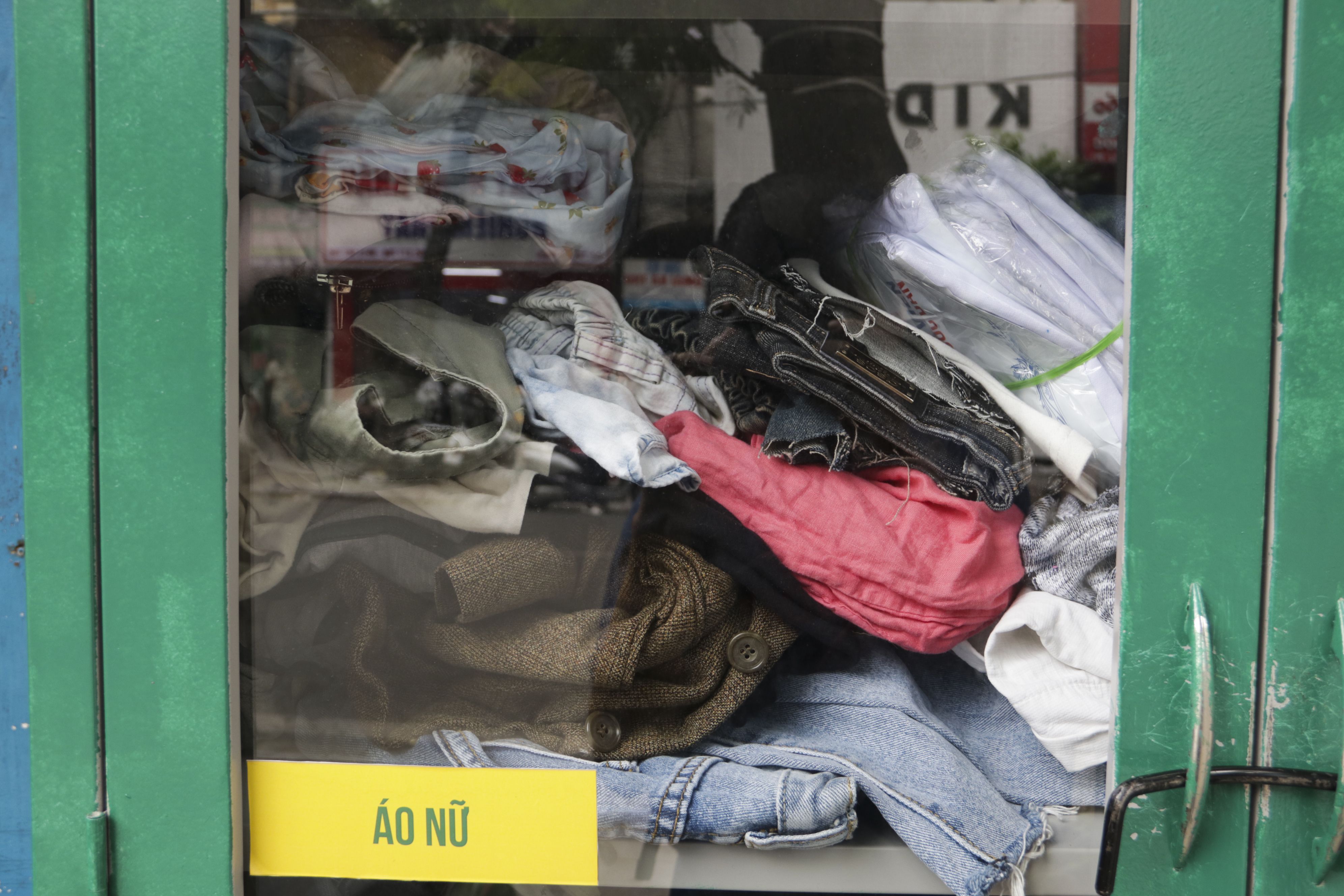 The clothes are sorted and many are quite new
Nguyen Huyen Trang from a group which established the stalls said that initially only a few people brought their clothes there, but later, the group members better marketed their charity work. This has helped to attract more people who have donated hundreds of sets of clothes.
The same booths are also seen on Ba Trieu Street in Hoan Kiem District and Chua Lang Street in Dong Da District.

According to Dang Khac Trinh, a security guard at a shop near the Ba Trieu stall, hundreds of people donate clothes every day. Lots of people also visit to take clothes. Dtinews