Vietnam is being evaluated to have the highest HIV inhibition rate in the world.
More than 100,000 Vietnamese people have died of AIDS so far and more than 200,000 are living with HIV, Zing.vn quoted Deputy Minister of Health Truong Quoc Cuong as saying.
Cuong said that by the end of September, 142,000 Vietnamese people with HIV were being treated with antiretroviral (ARV) drugs, an increase of nearly 280 times compared to 2004. On average, over 10,000 people with HIV are provided with ARV drugs.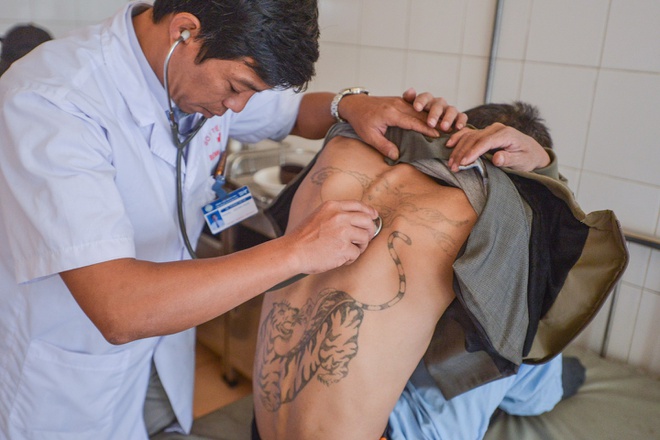 Vietnam is being evaluated to have the highest HIV inhibition rate in the world. 
Reports on HIV/AIDS performance in the first nine months this year showed that 96% of people treated with ARV had an HIV viral load below the suppression threshold (<1,000 copies/ml blood) and nearly 95% had an HIV viral load below the detection threshold (
The deputy minister stressed that 2019 is the 11th consecutive year that the HIV/AIDS epidemic in Vietnam is under control, with progress in all three criteria namely the number of new infections, the number of people transitioning to AIDS and the number of deaths due to AIDS.
Deputy US Ambassador to Vietnam Caryn R. McClelland said that Vietnam is being evaluated to have the highest HIV inhibition rate in the world.
Besides, Vietnam is one of the few countries that has paid for HIV/AIDS treatment including ARVs through health insurance, Caryn R. McClelland added.
According to the HIV/AIDS prevention agency under the Ministry of Health, while HIV cannot be cured by the ARV drugs, the medication is very effective in keeping the virus under control, helping patients live long and active lives.
When people with HIV administer ARV every day, it can keep the viral load low, which means the chance of HIV transmission through sexual acts is insignificant. Those do not receive treatment can spread the virus in their community through sexual intercourse.
The health ministry is implementing a preventive treatment plan for post HIV exposure with anti-HIV medications for the 2018-2020 period.
Vietnam has been struggling to find funds for its HIV/AIDS programs after foreign donors started to pull out when the country achieved middle income status. These funds are expected to dry up completely by 2020.
According to experts in the field, the lowest cost for treatment for one person with HIV per year exceeds VND4 million (US$172), but for those who are drug resistant, the cost can be seven to eight times higher. Drug resistance rises because people halt treatment halfway or do not follow properly the assigned treatment regime. Hanoitimes
Anh Kiet

A conference was held in Hanoi on December 4 to look back on 20 years of HIV/AIDS treatment in Vietnam.

The AIDS epidemic in Vietnam cannot be eliminated by 2030 if the country fails to reaffirm its commitment and show determination in rolling out innovative solutions to prevent the transmission of HIV.