The Ministry of Transport has asked the Civil Aviation Authority of Viet Nam, in co-operation with local authorities, to get serious about an assault on security staff at Tho Xuan Airport in central Thanh Hoa Province.
No place for violence against flight attendants
Deputy PM steps in after airport security worker assaulted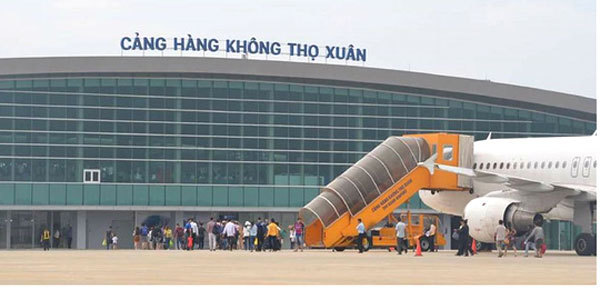 A view of Tho Xuan Airport in Thanh Hoa Province where an assault on security staff occurred. — Photo nld.com.vn
It has ordered heavy penalties for the tourist who attacked the security guards.
Le Van Hung attacked two airport staff after failing to comply with their instructions at a security gate on June 1.
Hung, 38, reportedly arrived at Tho Xuan Airport to check in for a flight to HCM City. He failed to follow instructions and became frustrated. He grabbed one staff member and pushed him to the floor, and then attacked another officer, leaving him with a head wound.
Hung was detained for further investigation. He has been banned from domestic and international flights for a year.
The ministry said the case was serious and threatened aviation safety.
It asked local authorities to take measures to curb similar situations and ensure aviation safety.
In a previous incident, a female member of airport staff was attacked by three men last November for refusing to take photos for them. The men were given a one-year flight ban.
VNS