Around 1,500 counterfeit bags and wallets bearing international famous brands have been detected at a shop in Hanoi.
The Hanoi Market Management Board on Wednesday inspected Ha Thu Shop in Hanoi's outlying district of Phu Xuyen, confiscating the products branded with names such as Hermes, LV, Dior and Chanel.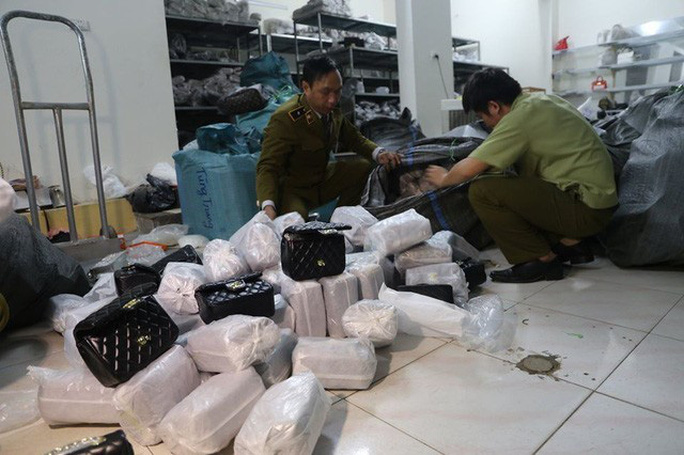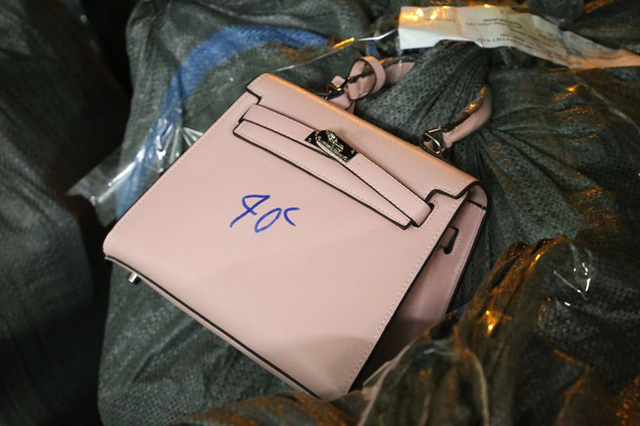 The counterfeit bags and wallets seized at Ha Thu Shop in Phu Xuyen District
The shop owner failed to show the product origin papers.
These items were sold at only VND30,000-40,000 (USD1.30-1.73) each.
Earlier, the shop held a Facebook live stream selling the goods to customers across the country.
Nguoilaodong/Dtinews

Popular women clothing brand Seven.AM has closed its stores in Hanoi after authorities seized thousands of products for investigations into their allegedly replacing made-in-China labels with Vietnamese alternatives.  

The HCM City Steering Committee 389 under the instruction of National Steering Committee 389 will hold more inspections of fake or smuggled goods such as petrol, chemicals and solvents from now until Tết