Three people have been detained as police in the central province of Nghe An impounded nearly a tonne of methamphetamine which was found on a roadside in the area.
According to chairman of Quynh Thuan Communal People's Committee in Quynh Luu District, some local farmers found dozens of bags containing a white substance left by the roadside and informed local authorities on April 15.
Speaking with Dantri/Dtinews on Wednesday late afternoon, deputy director of Nghe An Province's Department of Public Security, Nguyen Manh Hung said that the substance found in the bags here was methamphetamine and had a total weight of nearly one tonne.
The police officer said that they searched the house of Nguyen Thi Tam, 22, in the neighbouring Quynh Hong Commune at 3pm on April 17 and found 50 similar bags and 50 loudspeaker cabinets containing meth.
The department announced on Thursday morning that five people were involved in the case which was led by a Taiwanese man and four of them had been detained.
Nghe An Province's Department of Public Security said that they detected a large international drug trafficking ring in March and had seized a large amount of drugs and arrested some suspects.
"Also on April 15, we searched a local house in Vinh City and found 600 kilos of methamphetamine kept in 30 carton boxes and placed on a truck," Hung said. "Four men were arrested there. We are still extending the investigations into the ring's activities."
In February, police in the central province of Ha Tinh also seized nearly 300 kilos of meth which was being transported by a Lao man.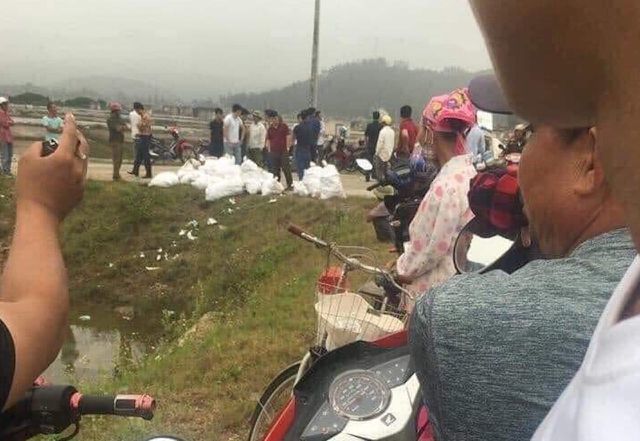 Nearly one tonne of methamphetamine was found left in dozens of bags on roadside in Nghe An Province on April 15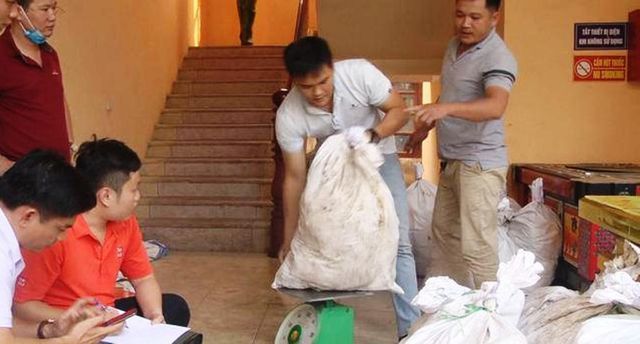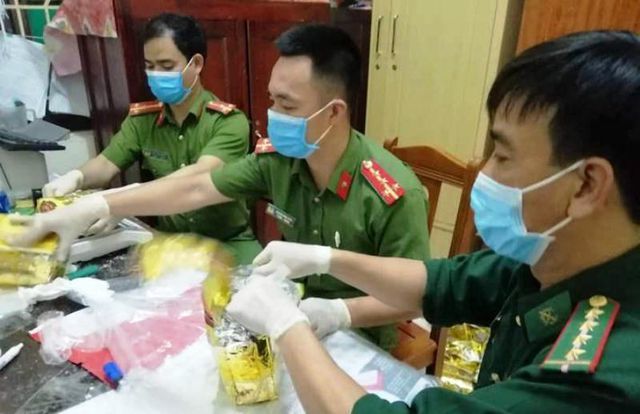 Nghe An Police check the meth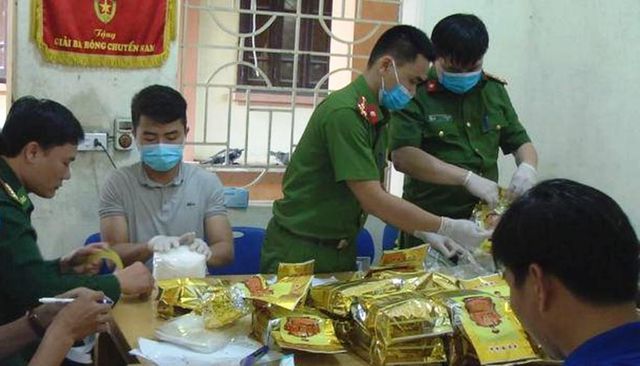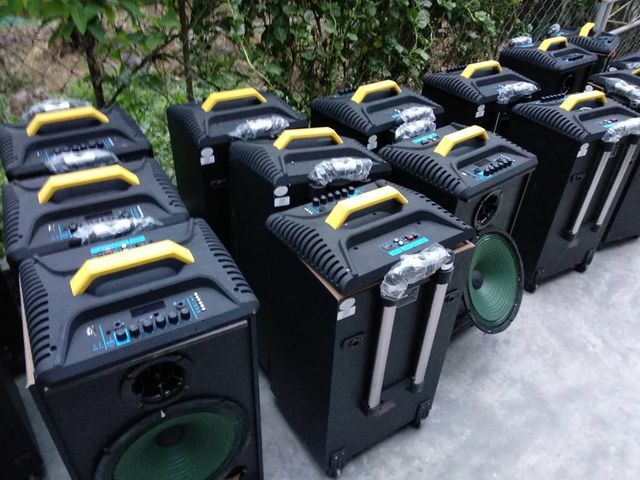 Meth was found in 50 loudspeaker cabinets at a house in Nghe An Province on April 17
Dtinews