Deputy Prime Minister Vuong Dinh Hue has requested the organization of a conference in the fourth quarter to announce the official results of the national population and housing census, which was kicked off on April 1.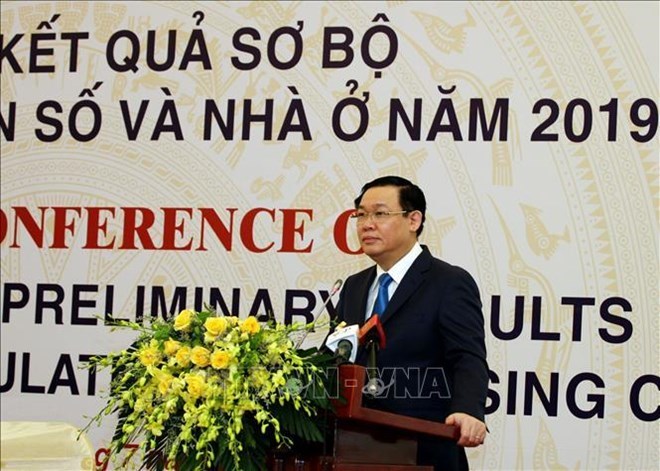 Deputy Prime Minister Vuong Dinh Hue.
The expected date for the conference is December 20.
The census, the fifth of its kind over the past five decades, looked into the general situation of population, migration status, academic attainment level, technological specialization, disability rate, marital status, birth and death rate, population growth, labour and occupation, residency and people's basic living conditions. It was carried out at over 173,000 locations, requiring the participation of more than 122,000 investigators and supervisors.
Its data collection work was basically completed across the nation on April 25, with the preliminary results announced after over two months.
According to the preliminary results, in the past decade, Vietnam's population increased 1.14 percent on an average annual basis, representing a slight reduction compared to the 1.18 percent recorded in the previous 1999 – 2009 period.
The literacy rate of residents from 15 years old and above grew significantly, with most of the children at secondary and high-school ages having sent to schools. Residents' housing conditions were improved in both rural and urban areas, with most of the residents had houses to live in and the per capita floor area also increasing.-VNA