The Ministry of Public Security has started criminal proceedings against Tran Ngoc Ha, former president of the managing board and general director of the Vietnam Engine and Agricultural Machinery Corporation (VEAM)
 and other former leading officials of the corporation.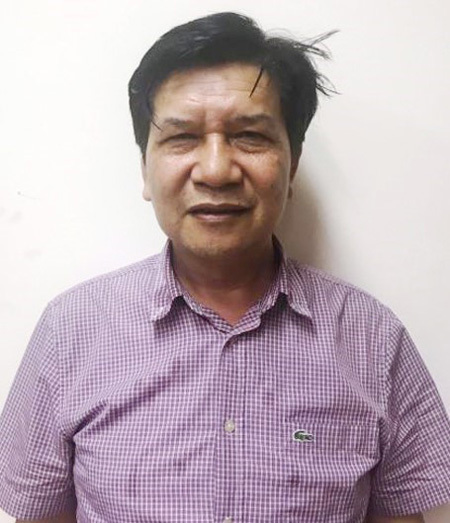 Defendant Tran Ngoc Ha. — VNA/VNS Photo
They have been accused of violating the Criminal Code related to State property use and management, causing losses and wastefulness to the corporation and its subsidiaries.
The investigative police on Saturday issued search warrants against Tran Ngoc Ha; Lam Chi Quang, VEAM's former general director; Vu Tu Cong, VEAM's former deputy general director and Nguyen Manh Chung, former director of the Tractor and Agricultural Machinery Limited Company.
Ha, Quang and Chung were temporarily detained for further questioning while Cong has been banned from leaving his place of residence.
VEAM, under the management of the Ministry of Industry and Trade, was established in May 1990, specialising in the mechanical sector.
According to the financial report of the corporation in the first half of this year, VEAM was privatised with the Ministry of Industry and Trade investing the largest portion of capital (88.47 per cent). Other shareholders are Hoa An Trade and Investment Limited Company, Tran Ngoc Ha and his relatives.
The net profit after tax the corporation gained in the second quarter was nearly VND7 trillion (US$304.4 million) mostly thanks to banking interests. Profits from business activities such as agricultural machine installation and imports remained low.
In May this year, the Ministry of Industry and Trade pointed out a series of violations including those in using and managing capital, assets, business activities and personnel work.
According to the ministry, Ha bought automobile components out of the plan and wrongly appointed officials.
Earlier in March this year, he was stripped of his general director post after he approved buying 3,000 Hyundai automobile components worth about VND1.6 trillion without asking for permission from the corporation's managing board.
In June, he was dismissed as a member of the managing board.
Ha graduated in automobile mechanical engineering at the University of Transport and Communications and worked for Tran Hung Dao Mechanical Company since August 1988.
Since October 1999, he was employed in marketing at VEAM and was promoted to head of the marketing department in November 2000.
He was promoted to VEAM deputy general director and director of the corporation's automobile factory in January 2010; then president of the VEAM's managing board in April 2011.
VNS