Many peach flower branches and trees have been put up for sale and rent at Hanoi's Quang An Flower Market in preparation for the Tet Holiday.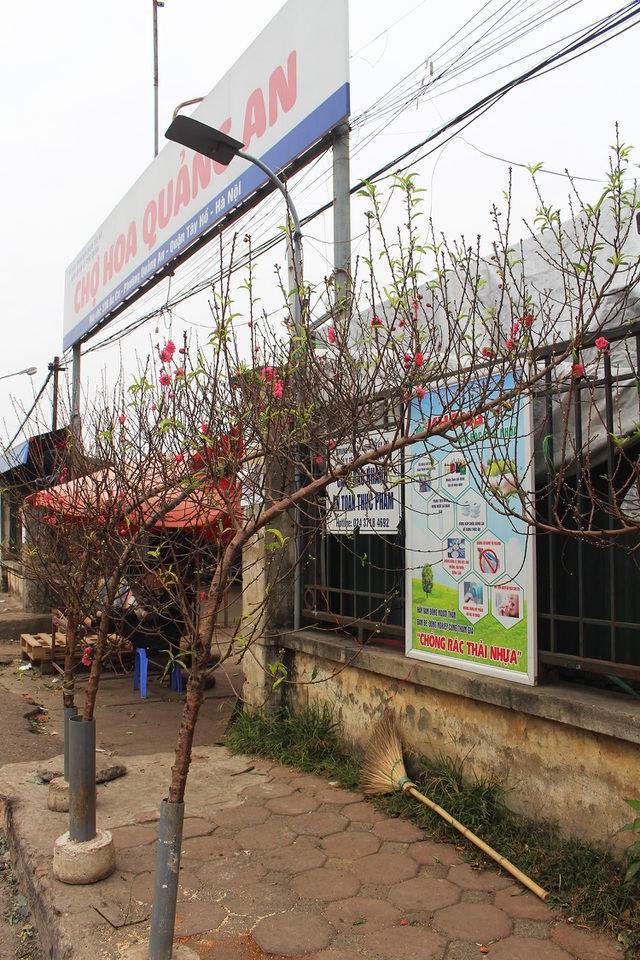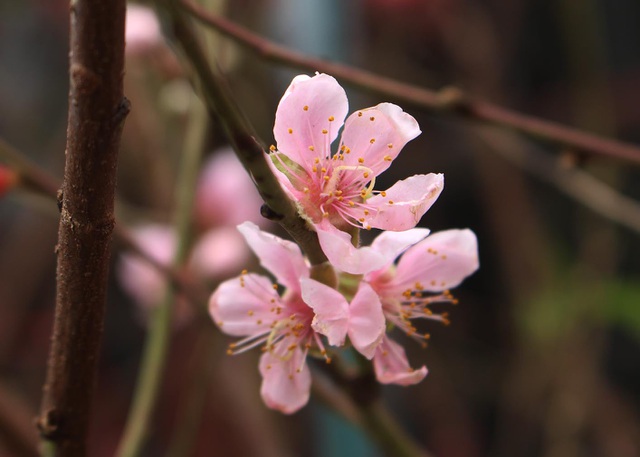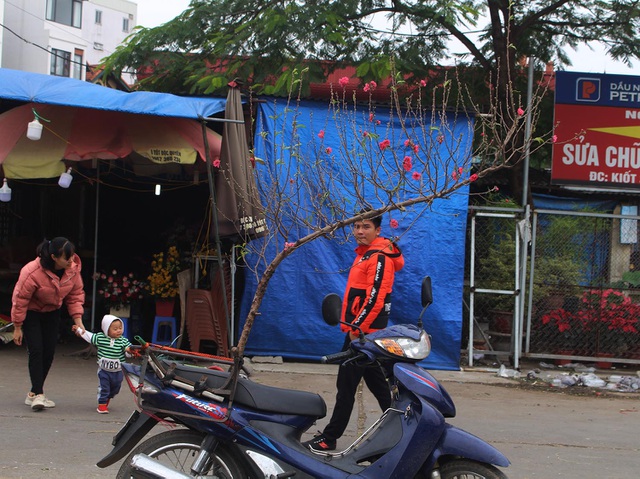 Peach trees for sale at Quang An Market.
According to sellers, this year, the prices of the peach flower branches and trees are being sold at VND80,000 (USD3.5) to VND100,000 higher than in previous years. Well-shaped branches and trees cost from VND300,000 to VND800,000. Some trees cost over VND1m.

Linh, a resident from Cau Giay District, said he had bought two peach flower branches for VND1.2m (USD52). The small branches will be displayed on his family's altar while the bigger branch will be displayed in his living room. He has the habit of buying peach flower branches early in recent years.

"I used to buy flowers only when Tet was very near. But now my family buys peach flower branches quite early. I think it's more economical because peach flowers last very long. If you take care of them correctly, they will last for a whole month," he said.

According to the traders at Quang An Market, more people have started buying peach flowers early for Tet. That's why many farmers also use warming methods to make a part of the flowers bloom faster for Christmas and New Year sale. The traders also buy flowers from other provinces like Son La, Ha Giang and Hoa Binh.

The cost also depends on the size of the flower branches and trees. A small branch cost VND120,000 (USD5) to VND200,000. A bigger branch cost VND300,000-VND500,000 and VND800,000-VND1.5m for large branches. Dtinews

The Khang

As the Lunar New Year nears, peach growers in Nhat Tan Ward in Hanoi are busy plucking leaves.