Phu Quoc International Airport in the southern province of Kien Giang has been re-opened after being closed for many hours on Friday due to severe inundation.
Heavy downpours over past days, particularly on August 8-9 submerged the airport's runway, overloading for the airport's water drainage system.
  Passengers wait at  Phu Quoc International Airport as 74 flights are cancelled on August 9. Photo by VNA''
The airport authorities made more drainage canals from the runway area to Cua Lap River and used sandbags.
Between 9 am to 8 pm on Friday, up to 74 flights were cancelled, affecting 1,600 passengers.
On Friday, national flag carrier Vietnam Airlines and Vietnam Air Services Company (Vasco) cancelled all flights to and from Phu Quoc.
Meanwhile, budget airlines Jetstar Pacific cancelled four HCM City-Phu Quoc flights and two Danang-Phu Quoc flights on the same day.
Budget airlines Vietjet also delayed many flights, including those on Hanoi-Phu Quoc and HCM City-Phu Quoc routes.
The airport began operations again at 8:30 pm on the same day.
Around 1,000 flights are scheduled to be conducted today, August 10.
Vietnam Airlines will run 16 flights today to make up for the cancelled planes.
By late Friday, Phu Quoc had been flooded for eight day. By then, up to 1,200 local residents were excavated, mostly women and children.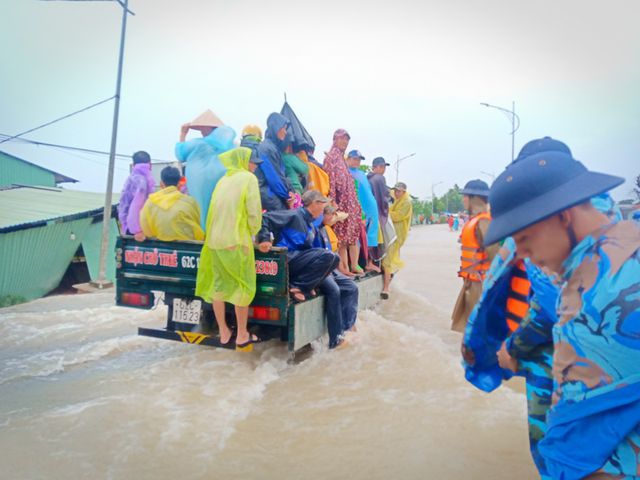 Soldiers supporting local residents in floods
Areas in Duong Dong Town and Cua Duong Commune were hardest hit. Authorities have sent forces to help locals at dangerous traffic spots.
Hundreds of volunteers helped in the evacuation of local people over recent days.
People who do not have relatives have been moved to schools and the headquarters of local agencies. They are also given free meals and drinks.
To date, around 5,500 households and a large area of crops along with poultry in Phu Quoc District have been submerged, resulting in a total loss of VND70 billion (USD3 million).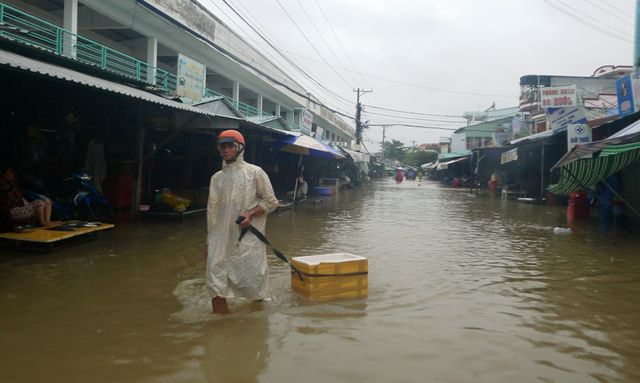 A corner of Duong Dong Market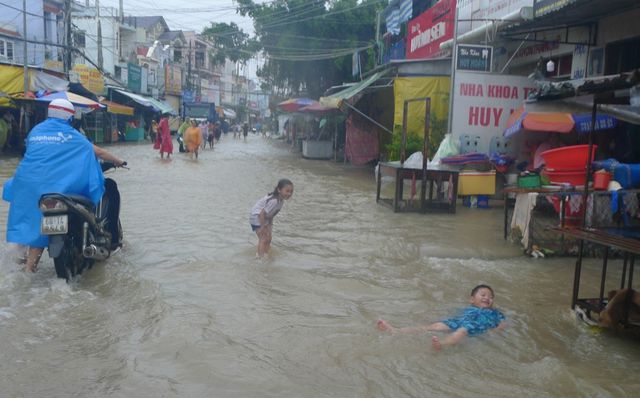 Children playing with water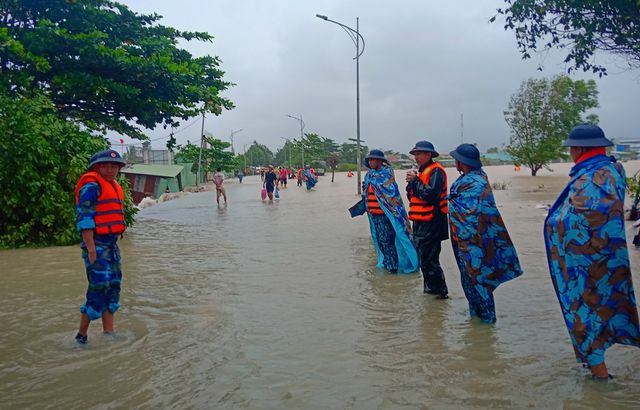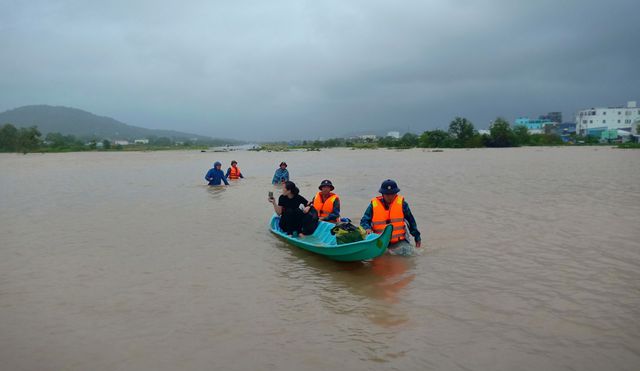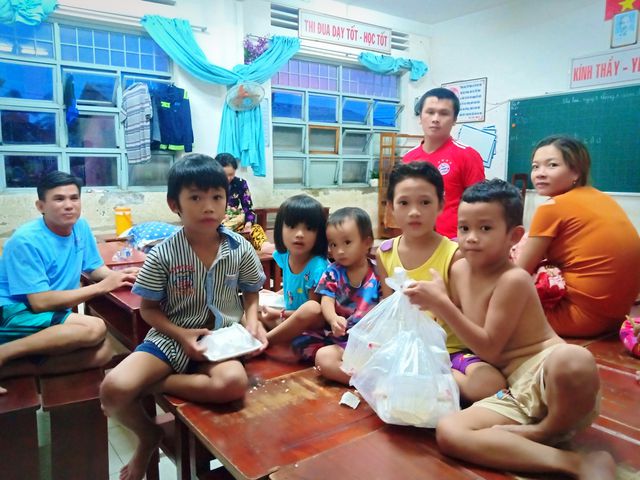 By then, up to 1,200 local residents were excavated, mostly women and children.
Nguyen Hanh
Dtinews