Prime Minister Pham Minh Chinh has signed a decision to grant more funding to the Ministry of Health to buy 61 million doses of vaccine Covid-19.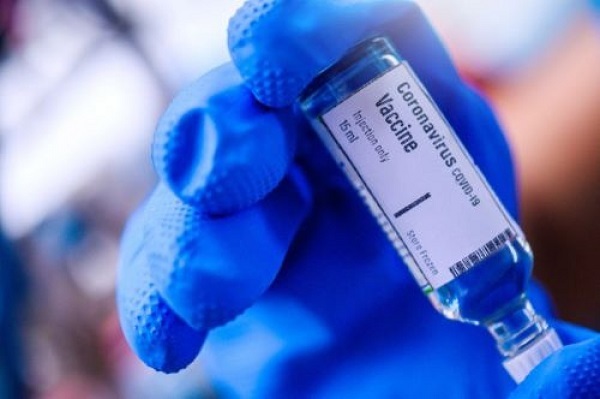 Illustrative image
Under the decision, more than VND7,65 trillion will be allocated to the Ministry of Health to buy and use 61 million doses of Covid-19 vaccine, including 30 million doses of AstraZeneca vaccine and 31 million doses of Pfizer vaccine. 
The capital will come from the following sources: over VND5.1 trillion from the VND12.1 trillion saved from state budget spending in 2020 and over VND2.5 trillion from the Vietnam Covid-19 Vaccine Fund. 
The Prime Minister allowed the Ministry of Health to use VND37 billion of the total VND1,237 billion already allocated to the Ministry to spend reciprocally for receiving, transporting, distributing, and renting warehouses to preserve vaccines and to purchase vaccination supplies for batches of Covid-19 vaccines provided by COVAX Facility, vaccine aid, and foreign aid. 
To date, Vietnam has received a total of nearly 4.5 million doses of vaccine, including nearly 2.5 million doses supported by the Covax Facility, and more than 400,000 doses purchased through the local vaccine delivery company VNVC, as well as 1 million doses donated by Japan and 500,000 doses presented by China.
Vietnam expects to receive about 38.9 million doses from the Covax Facility; 30 million doses provided by AstraZeneca via the Vietnam Vaccine Company (VNVC) and 31 million doses from Pfizer this year.
In addition, some countries like Japan, China, and the United Nations Children's Fund (UNICEF) have committed to aid Vietnam with 5-10 million doses.
Most recently, India agreed to sell Vietnam a total of 15 million doses in 2021, with 6 million doses in the third quarter and 9 million doses in the fourth quarter.
Vietnam is also discussing with other vaccine providers such as Russia, Zuellig Pharma.
At the same time local organizations are accelerating vaccine production and research in a bid to launch a locally-made vaccine by the end of 2021 or early 2022.
Vietnam may receive about 8 million doses of vaccines in July and 13-14 million doses in August and September. Most of the vaccines will arrive in Vietnam in the fourth quarter.
In the latest news, the first shipment of COVID-19 vaccine produced by Pfizer Biopharmaceutical is likely to arrive in Vietnam in July.
Thanh Nam

Along with free vaccinations for priority groups, the Ministry of Health (MOH) is planning to activate the expanded program on immunization (free of charge) and the vaccination that requires payment.

Since August 2020, Vietnam has been actively negotiating with various partners to buy vaccines.