Police officers have defused a tense hostage situation at the iconic Landmark 81 building in HCM City.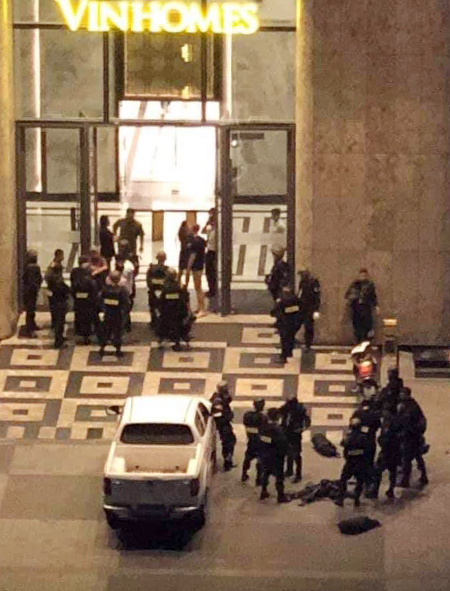 Police are called to the Landmark 81 building in HCM City on Wednesday night.
Law enforcement was called after two employees were held at knife-point by their boss on Wednesday evening.
The male suspect was identified as a 29-year-old entrepreneur who lived in an office on the third floor of Việt Nam's tallest building.
According to a police statement, officers were called by one of the suspect's employees, who managed to escape. The employee had earlier tendered his resignation, which resulted in his boss becoming angry and threatening to have him locked up and beaten. Although he managed to escape, the suspect held two other employees hostage at knife-point.
Police were quickly dispatched to the scene and reported that the suspect appeared to be mentally unstable.
One of the employees was reported to have been injured in the incident.
After more than three hours of negotiations, officers stormed the office at 9.30pm on Wednesday evening and apprehended the suspect who was taken in for questioning and further investigation.
The injured employee was taken to hospital.
Landmark 81, the country's tallest building, opened last year. The building is home to luxury apartments, offices and retail spaces. — VNS