Police are carrying out further investigations into what is considered the largest kidney trafficking ring in the country, masterminded by a woman from HCMC.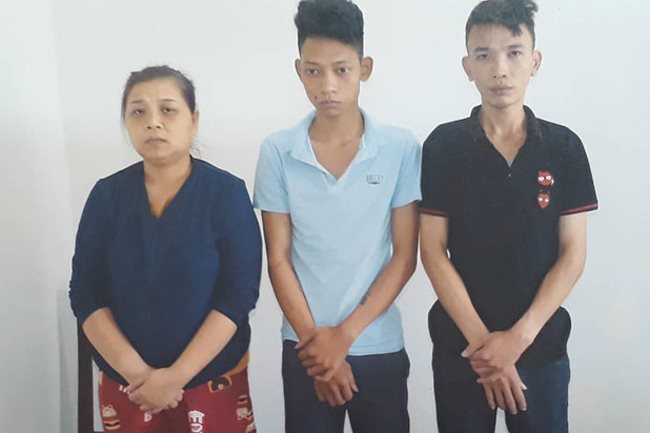 Ring leader of the transnational kidney trafficking ring Ton Nu Thi Huyen (L) and her accomplices
The local media reported that the Investigative Police Agency, under the Ministry of Public Security, is looking for the victims of the ring.
In late January, legal proceedings were brought against the ring leader, Ton Nu Thi Huyen, 44, and her accomplices – Hoang Duc Tung, 28, and Pham Quang Canh, 23, from Hanoi; Huynh Linh Tam, 27, from Quang Ngai Province; and Nguyen Minh Tam, 20, from Vinh Phuc Province – for allegedly trafficking in human organs.
These individuals are being held in police custody pending further investigation.
Initial investigations found that the ring was operational in Hanoi, HCMC and other localities from May 2017 after Huyen tried to sell her own kidney to pay off a debt.
Gang members approached potential kidney sellers on Facebook and had them visit hospitals in Vietnam for general health checkups. If chosen, the victims would travel to other Asian nations, such as Cambodia, for kidney removal surgeries, and their organs would be sold to foreigners.
The gang was found to have tricked more than 100 victims, most of them from poor rural areas and ethnic minority groups. They were convinced that the procedures would leave little impact on their health.
Huyen admitted that each kidney transplant was charged at roughly VND400 million (US$17,000), some VND200 million of which was given to the donor while the broker received some VND20-200 million for each successful referral.
The ring was thought to have made tens of billions of Vietnamese dong before it was shut down on January 21. On average, two people were operated on each day, and the time from registration to the successful removal of their kidneys was only one to two weeks.
An investigator told the local media in January that most of the victims were from disadvantaged families who were willing to sell their body parts to make money to pay for their family's medical expenses. Other victims agreed to sell their kidneys to pay off debts from gambling or to loan sharks.
Many victims suffered severe health problems after returning home, due to improper treatment and care, he noted.
The act of trading body parts is punishable by a maximum sentence of life imprisonment in Vietnam. SGT