Police in Bac Ninh Province are investigating a local training centre accused of mistreating children with autism.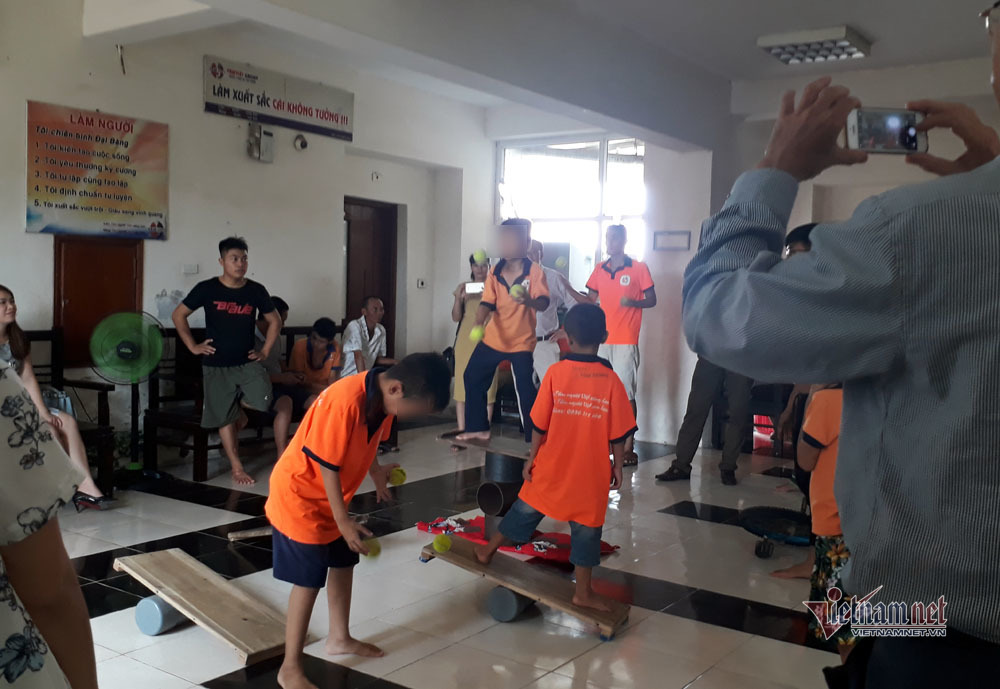 Autistic children perform some circus skills in front of parents at the Tam Viet Training Centre
Deputy director of Bac Ninh Provincial Department of Public Security, Pham Van Luong, said that following reports from local media, they visited the Tam Viet Training Centre for Children with Autism in Tu Son Town.
'The centre has moved to Dong Anh District,' Luong said. 'We have asked police in Tu Son Town to investigate into the case.
The training activities at Tam Viet were recently unveiled by the VietNamNet Newspaper as having lots of problems. Disguised as a newly-recruited teacher at the centre, a Vietnamnet reporter saw that students who are mostly children with autism were constantly threatened and beaten by other teachers.

The centre, which is advertised as the best place in the world for children at the age of puberty who have autism, promises parents that they will train their children into circus record breakers. There are four circus performing skills being taught here including ball juggling, one-wheel bike riding, and roller and string balancing.

Training devices are very simple and learners are not given any personal protective equipment.

Some simple training devices used to teach autistic children at Tam Viet
During the investigation by the reporter in July this year, the centre has 45 learners. A teacher at the centre said that they also admitted people with mental problems of older ages who stay together with the children.
A training day begins at 6 am. The learners of different ages, with smallest six years old, are taught how to do the four skills at four rooms which are also their bedrooms. The rooms are not clean and have a foul smell.
When being asked about why these four skills are chosen for teaching, a teacher said she did not know but was just told by her boss to teach them.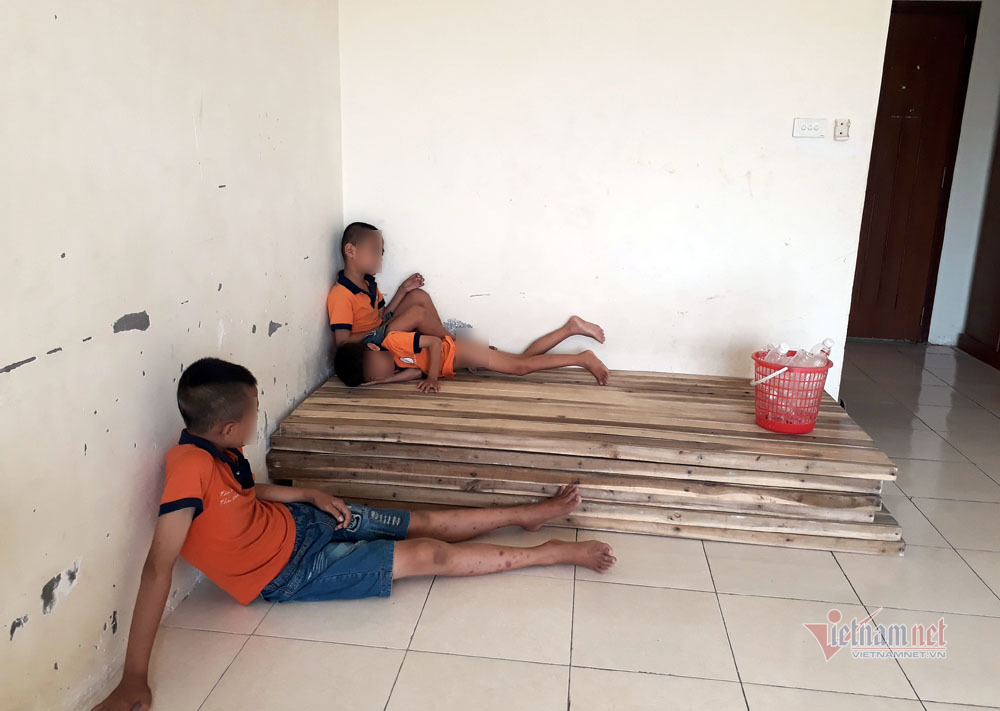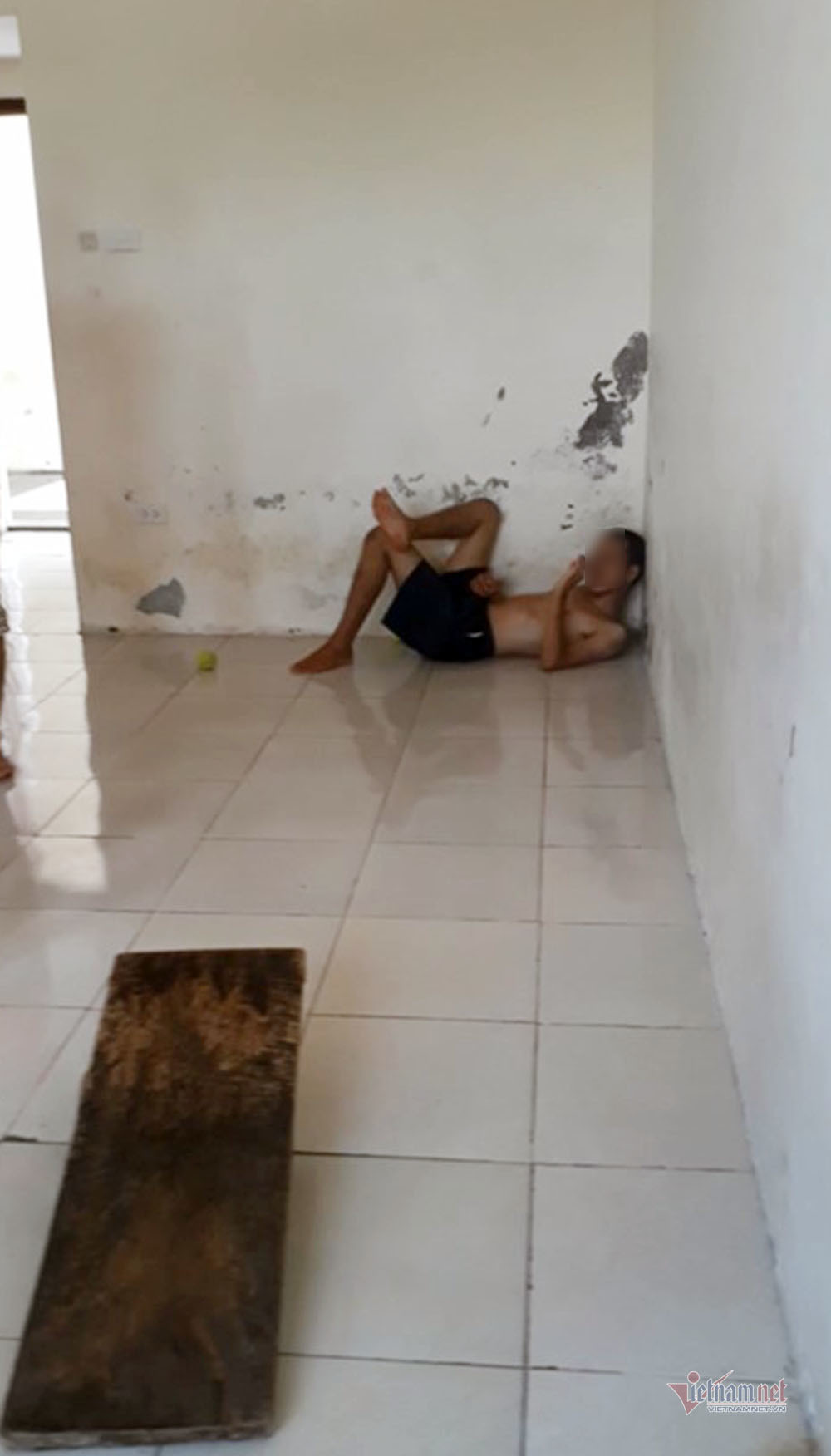 Learners during class at the centre
Some teachers would shout at or beat the learners if they fail to pay attention or refuse to follow their instructions.
According to some parents, their children are not given any health check-ups before being admitted to the centre.
In an interview with the Vietnamnet Newspaper on October 30, the CEO of Tam Viet Group, Phan Quoc Viet said that the centre only teaches soft skills and they design their own curriculum.
"Most of our learners are children with autism and attention deficit hyperactivity disorder," Viet said. "Since our operation in 2015, sometimes we had up to between 400 to 500 learners. But now the number is 40. We have eight teachers and seven assistants."

The man said that he read lots of books about the problems before writing the teaching materials for his centre. But he admitted that all his nine textbooks had not been evaluated by local authorities. When being asked about why he accepted drug and alcohol addicts and let them stay and learn together with the children, he refused to answer.

The CEO also denied the reporter's proposal to visit the new place. VietNamNet/Dtinews

The Vinmec Research Institute of Stem Cell and Gene Technology reported six new mutated genes found in autistic children as part of a study on identifying gene mutations in children with autism in Vietnam.

An art exhibition by children with autism opened in Hanoi on Wednesday.