Hanoi's Cau Giay District police accused 29-year-old teacher, Nguyen Thi Thuy, of 'lack of responsibility causing serious consequences'.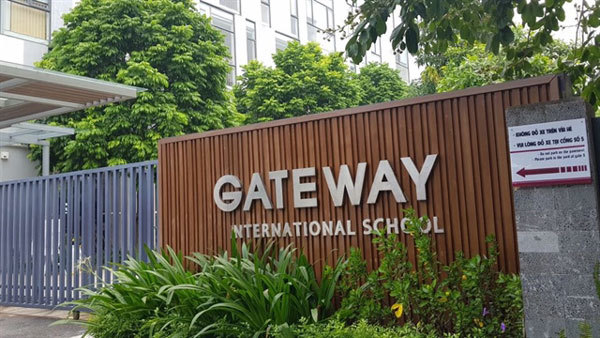 The Gateway school where the victim attended. — Photo baotintuc.vn
Thuy was the head teacher of private school Gateway, where a first-grader died two months ago.
According to police, Thuy was yet to be arrested.
With the decision on Tuesday, three people are now under investigation for their involvement in the death of the school boy on August 6.
The six-year-old child was forgotten about and trapped for nine hours on his 16-seat school bus which was parked outdoors on a hot summer day. His body was found in the afternoon when the doors of the bus were opened to pick up the students and drive them home.
An autopsy determined the cause of death was heatstroke and respiratory failure.
The 54-year-old monitor Nguyen Bich Quy of the school bus in question and 53-year-old driver Doan Quy Phien have been charged with manslaughter.
Quy was taken into custody for three months while Phiến was released on bail but placed under house arrest.
If found guilty, Thuy, Quy and Phien might each face a jail sentence of between six months and five years.

The driver of a bus in which a young schoolboy died after he was left on board earlier in August will be prosecuted for manslaughter.

Cau Giay District's investigative police have begun legal proceedings against Nguyen Bich Quy, a school bus monitor for Hanoi's Gateway International School, following the death of a first grader there.
VNS