Many universities have enrolled students for general education, stirring a debate about whether this is legal.
Sai Gon University in late June enrolled students for first grade and set up a primary practice school belonging to Sai Gon University.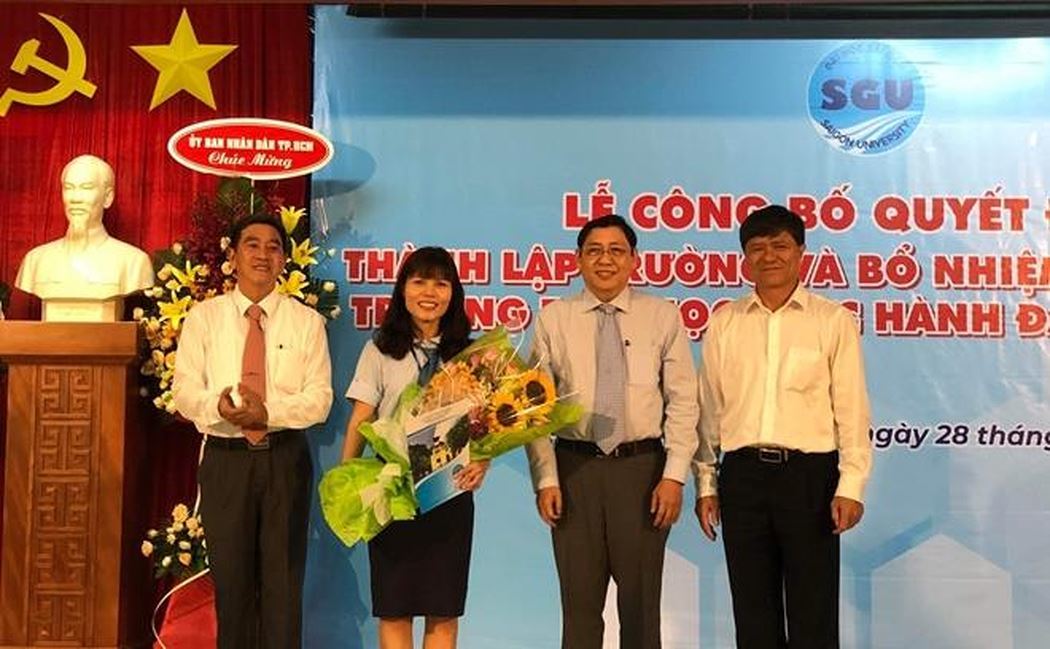 Universities establish primary schools

The primary school is a first-class school designed to have 30 classes and 1,050 students. In the 2019-2020 academic year, it will enroll 175 students for the first course with no more than 35 students in each class.
According to the information portal of the HCMC People's Committee, the Saigon University Primary Practice School is a state owned education and training establishment.
Prior to that, on January 16, the Tuyen Quang provincial People's Committee released a decision on the establishment of the Tuyen Quang School belonging to Tan Trao University.
Sai Gon University in late June enrolled students for first grade and set up a primary practice school belonging to Sai Gon University.
Tuyen Quang school is also a state-owned school, but self-determined in finance. It doesn't use the state's money for investment and regular expenses.
On April 8, at Hanoi National University, a ceremony to announce the decision to establish the Foreign Language Secondary School under the Foreign Language University, a member school of the Hanoi National University, was held.
On June 1, the secondary school organized the entrance exam to enroll students for the sixth grade. It plans to choose 100 students among 3,000 examinees.
Education experts, noting a growing tendency of universities opening general schools, have expressed their concern about the movement, saying it is contrary to the current Higher Education Law.
Giao Duc Vietnam quoted an expert as saying that the current laws don't allow state-owned universities to set up general schools, because this will spoil the state's policy on calling for investment in education from different economic sectors.
The expert warned about the movement of state-owned universities investing in non-core fields, which is similar to the trend of state-owned general corporations and economic groups investing in other business fields in the past.
In 2006-2008, many state-owned groups poured trillions of dong into banking, securities and real estate, fields in which they did not have experience. As the economy fell into recession, the investments became 'bitter fruits' for investors, while the state lost a lot of money.
In October 2015, the government released a decree stipulating that state-owned enterprises must not invest in real estate, banking or securities unless they are allowed by the government.
The same trend seems to now be happening with the educational sector. However, the difference is that while state-owned enterprises took losses with their investments, state-owned schools can thrive with the opening of new schools.
Experts say that schools belonging to state-owned universities will be a threat to private schools, because the schools will have significant advantages.
Le Ha

A lack of physical activity and inappropriate diets are to blame for the high rate of obesity among primary school students, according to a new study by the National Institute of Nutrition.

Most of the 990 students attending the exams for the sixth grade at the Hanoi-Amsterdam School for the Gifted had a GPA of 10 for all five grades at primary school, which some say is a reflection of a dysfunctional school system.