A private pre-school in Bac Ninh Province has been closed this morning after a three-year-old boy was left inside a vehicle for more than seven hours.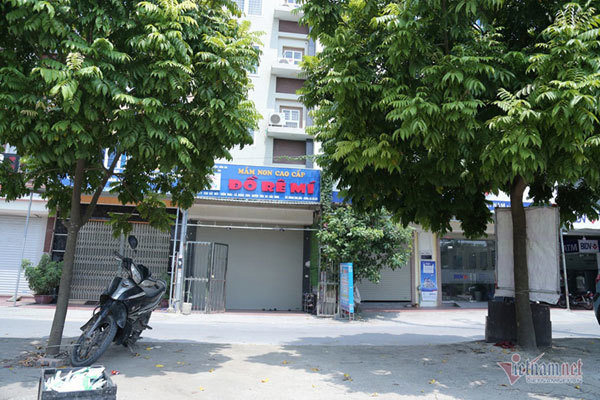 Đồ Rê Mí private pre-school in Tien Du District, Bac Ninh Province has been closed after leaving a baby in car for over seven hours. — Photo: VNN
The information was released by Pham Dang Thuyen, head of Education and Training Division of Tien Du District, vietnamnet.vn reported.
The child was taken to National Hospital of Paediatrics where his condition is improving.
The provincial police said the child named Nguyen Tan Loi, was left on a 16-seat vehicle which is used to pick up children to Đồ Rê Mí pre-school in Doai Village.
The school is owned by Duong Thi Hop, 42.
According to the initial investigation, Nguyen Cong Ty, 43, Hop's husband, drove the mini-van to pick up nine children on Friday morning.
After children arrived, Ty parked the vehicle on the sidewalk in front of the school but no one noticed, Loi was still in the van.
At 3:45pm that day, Ty found the child in the vehicle and immediately took him to a local clinic for first aid. After that the boy was taken to Bac Ninh Pediatric Hospital and then transferred to the National Hospital of Pediatrics in Hanoi.
The hospital said after two days of treatment, the boy's condition has improved.
The police seized the vehicle and are carrying out an investigation.
Earlier on August 6, a first grader at Gateway International School in Hanoi's Cau Giay District died after being forgotten on a school bus.
The prosecution agency has prosecuted the driver and a member of staff at the school for charges of inadvertently killing.

The driver of a bus in which a young schoolboy died after he was left on board earlier in August will be prosecuted for manslaughter.

Cau Giay District's investigative police have begun legal proceedings against Nguyen Bich Quy, a school bus monitor for Hanoi's Gateway International School, following the death of a first grader there.
VNS