A number of takeaway-only cafes in Hanoi have begun to clean their shops, waiting for the day the Hanoi authorities will allow them to re-open.
To stop the spread of the coronavirus, the Hanoi government ordered all food and beverage shops to do only takeaway starting from midnight on May 25. Most coffee shops and restaurants have complied with the city's policy. Businesspeople all want to join hands with local authorities to fight against Covid-19 so they can resume their business as soon as possible. 
Ms. Hue, the owner of Muoi coffee shop on Tong Dan Street, said: "My family has four coffee shops. We employ only one bartender for each shop to serve takeaway customers. We have to pay full rental for the shop while the sales are very small, so it is really hard for us. I only wish that everything will back to normal as soon as possible."
Ms. Hue's cafe strictly complies with the local authorities' requirements: setting tables 2m apart from each other, with glass walls between them. 
Mr. Nguyen Duc Thuan, the owner of a cafe on Cu Chinh Lan Street, told VietNamNet: "Previously, I worked as manager, bartender, waiter, cleaner and also vehicle keeper, so earnings from this coffee shop was enough for survival. Since restaurants and coffee shops were asked to sell food and drink in the form of takeaway, I could only sell several cups of coffee a day, so I closed the shop. My landlord slashed the rental for me, so I'm trying to wait for the day of re-opening." 
Mr. Dong, the owner of Dat coffee shop on Ba Trieu Street, is in more difficult circumstances. As his coffee shop located on a central street in Hanoi, the rent is very high and his landlord asked Dong to pay the rent for a whole year in advance. Dong still has to open his shop even though he can sell around 20 cups of coffee each day. 
Ms. Dao Thi Nhung, owner of Nhat Long coffee shop on Vuong Thua Vu street, said: "I hope that Hanoians will abide with the 5K message to quickly curb the epidemic, so we can re-open our shops as soon as possible."
Coffee shops have obeyed Hanoi government's rules as they only sell drinks in the form of takeaway.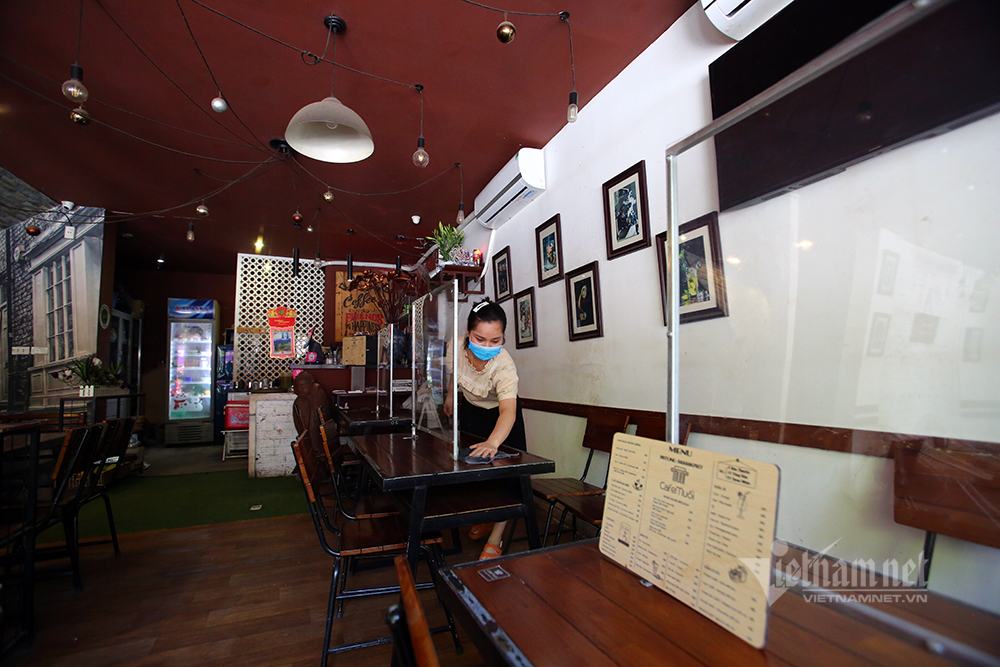 Ms. Mai, an employee of a cafe on Tong Dan Street, cleans tables and chairs in the hopes that her coffee shop will open soon.
Mr. Thuan's takeaway coffee shop has been closed due to the impact of the Covid-19 epidemic.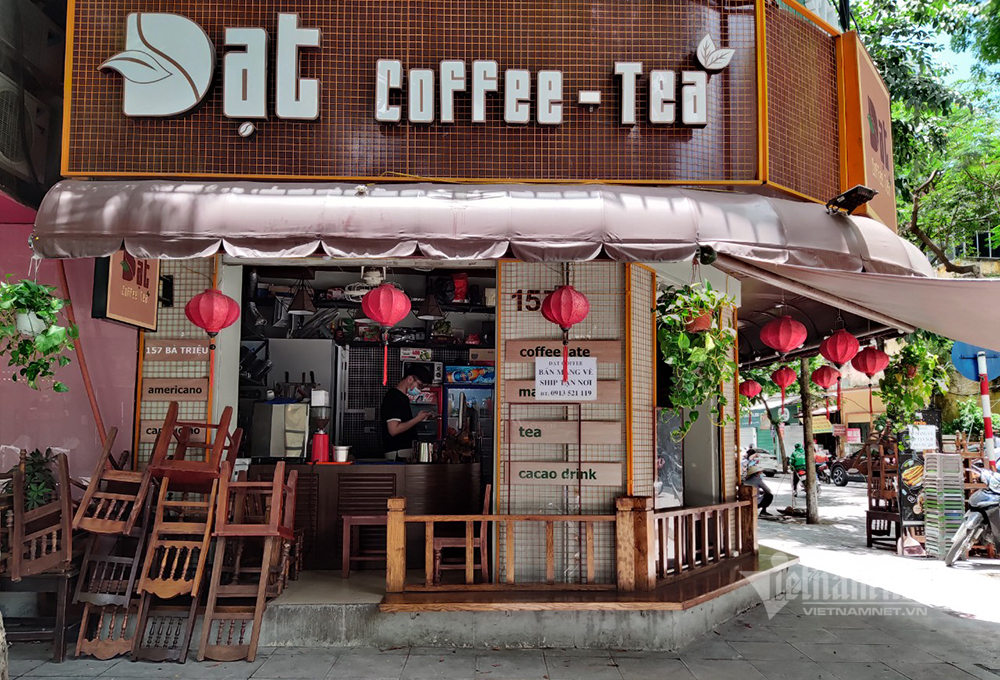 A cafe on Ba Trieu Street with only one employee.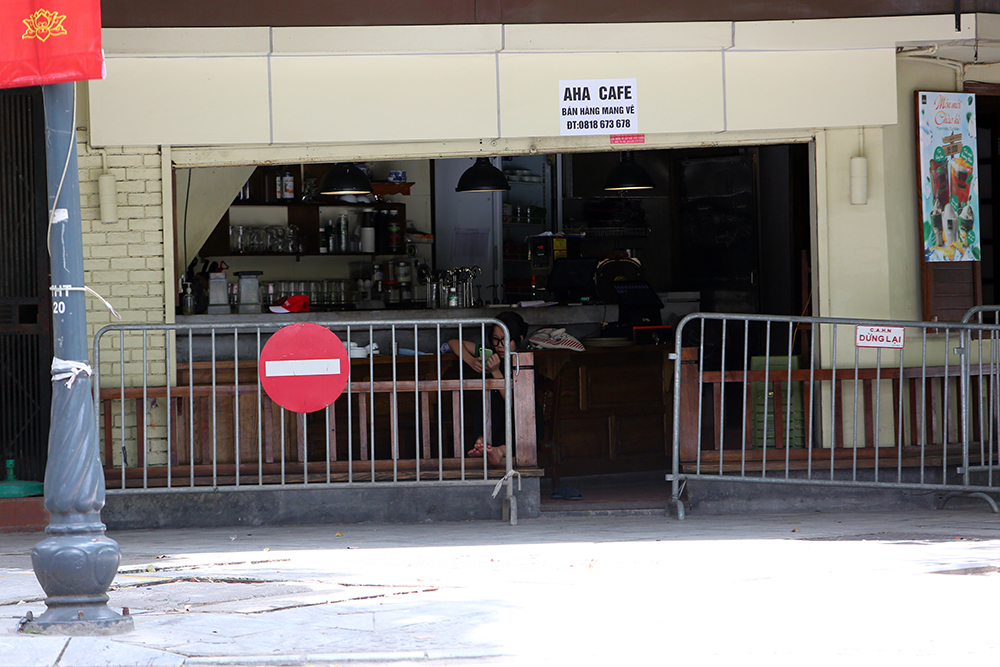 Another coffee shop on Ba Trieu Street, with front fences.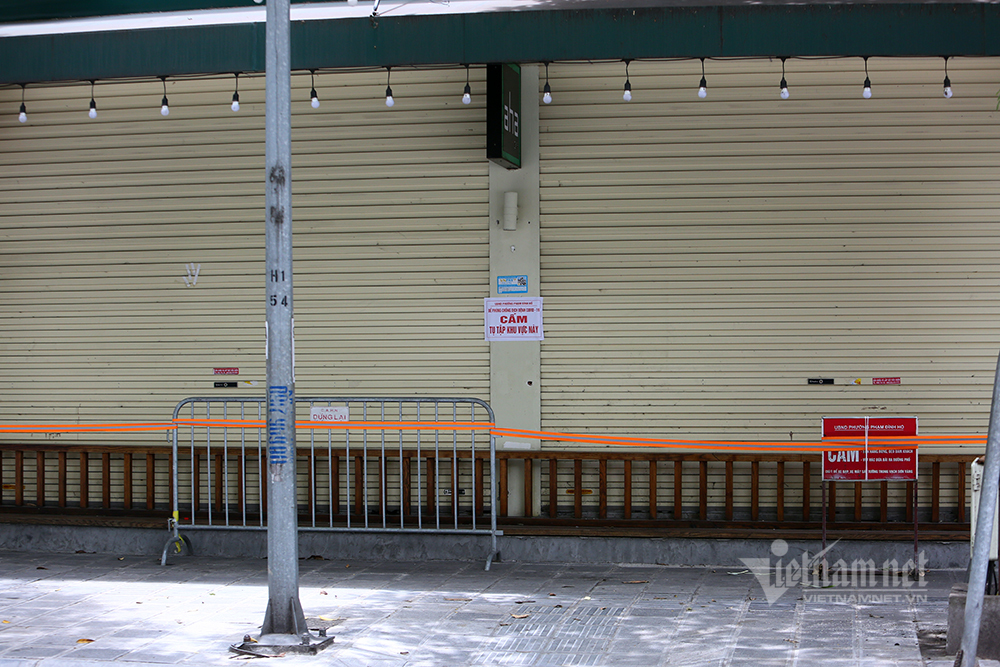 A closed coffee shop.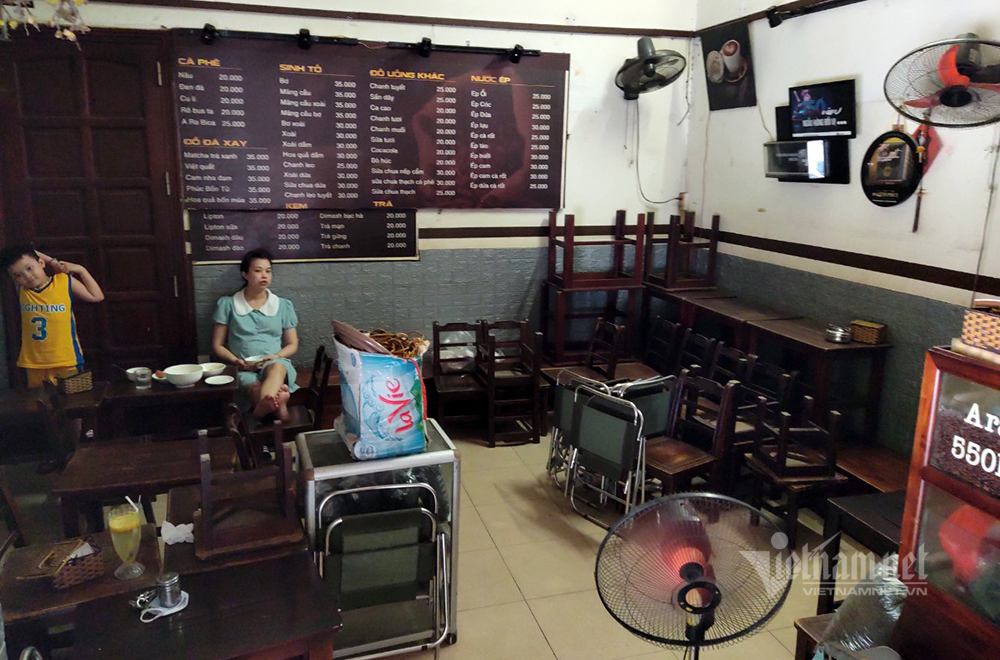 Nhung and her son at her coffee shop.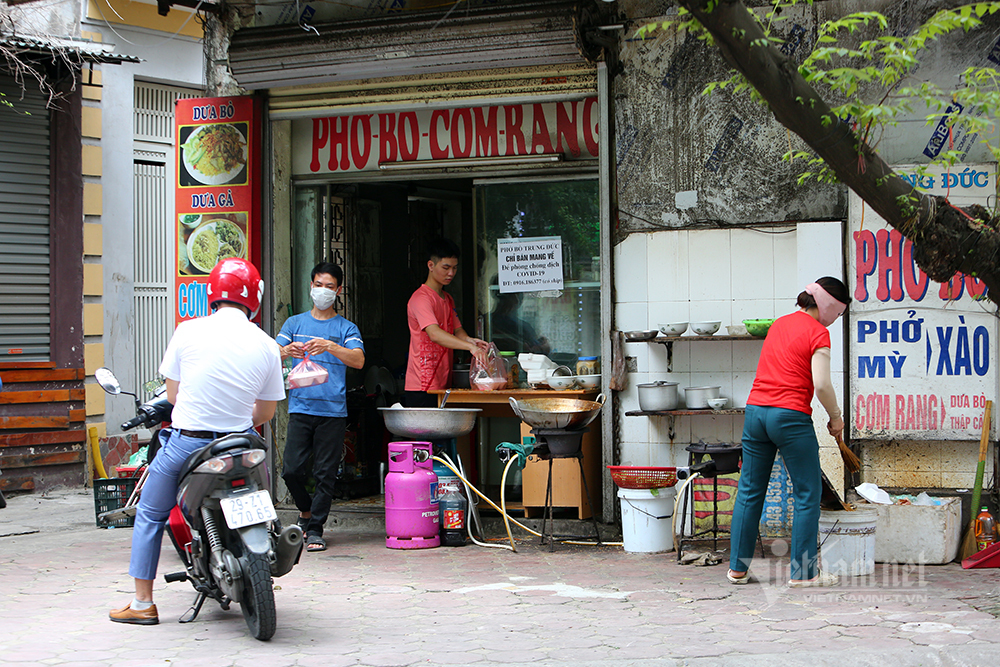 A restaurant on Vuong Thua Vu street is crowded at noon only. Its revenue has fallen by half.
Nguyen Tri

Hanoi starts shutting down all food and beverage establishments as well as hair salons and beauty parlors from 12:00 on May 25 so as to contain the spread of the coronavirus SARS-CoV-2 which causes COVID-19.