Many families in Vietnam's big cities like Hanoi and HCM City have transformed their roofs into gardens, which not only supply organic vegetables and fruits but also provide places of relaxation amid the busy urban life.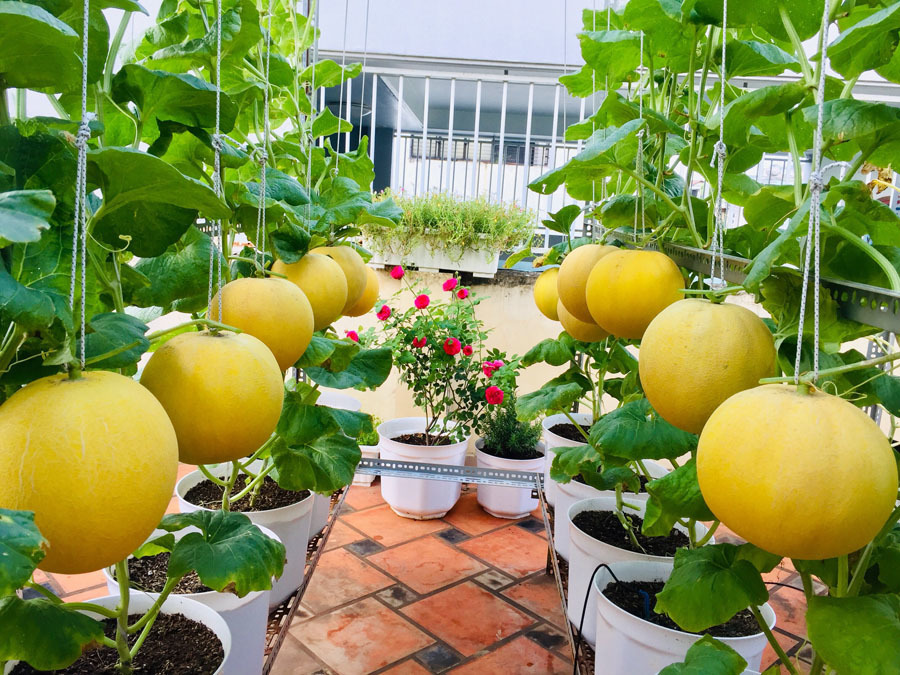 The 50sq.m melon garden of Mrs. Vo Thi Ngoc Anh, 30 in District 6, Ho Chi Minh City.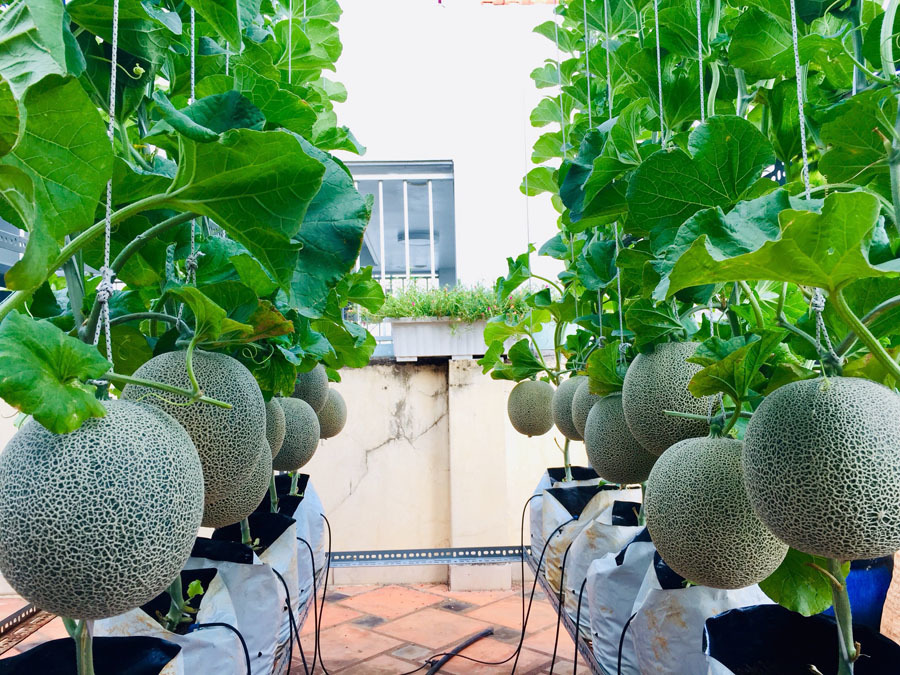 This family designed an automatic watering and nutrients spraying system for the plants.
The family has enough sweet melons for themselves and also gives the fruit to relatives and friends as gifts.

Mr. Nguyen Cong Bang, 31, in Tan Phu district, HCM City transformed the roof of his 70sq.m house into a melon and flower garden.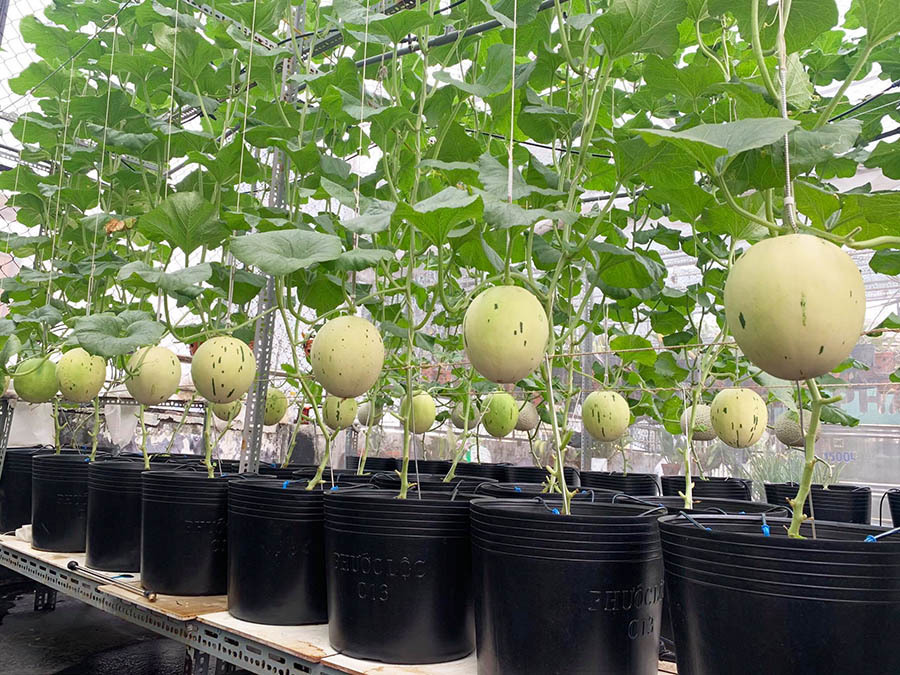 He planted melon on 30sq. and vegetables, roses, orchids on the remaining 40sq.m.
The melons are big, juicy and sweet.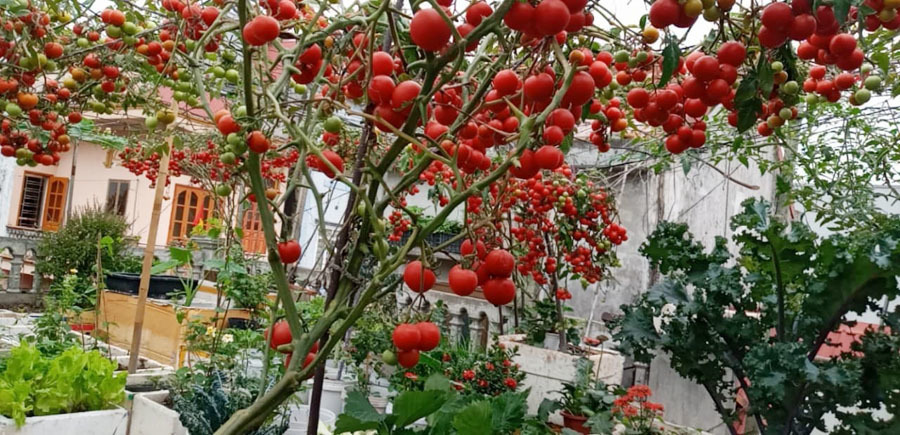 Every day, Mrs. To Thuy Hoan, 50, in Do Son, the northern port city fo Hai Phong spends a lot of time taking care of her 50m2 garden on the roof.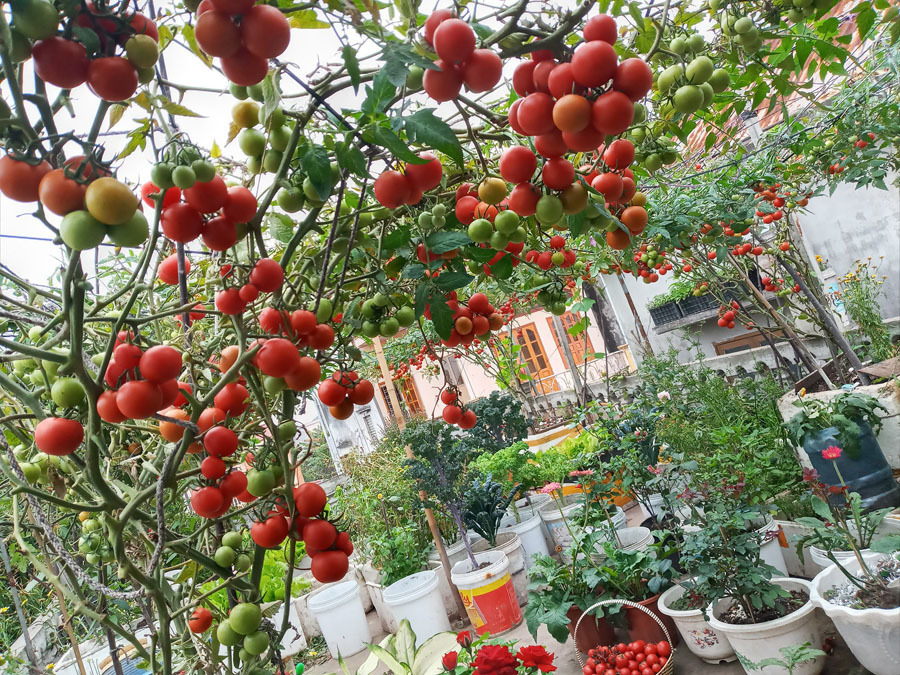 This tomato garden is the achievement of Hoan's efforts of several months.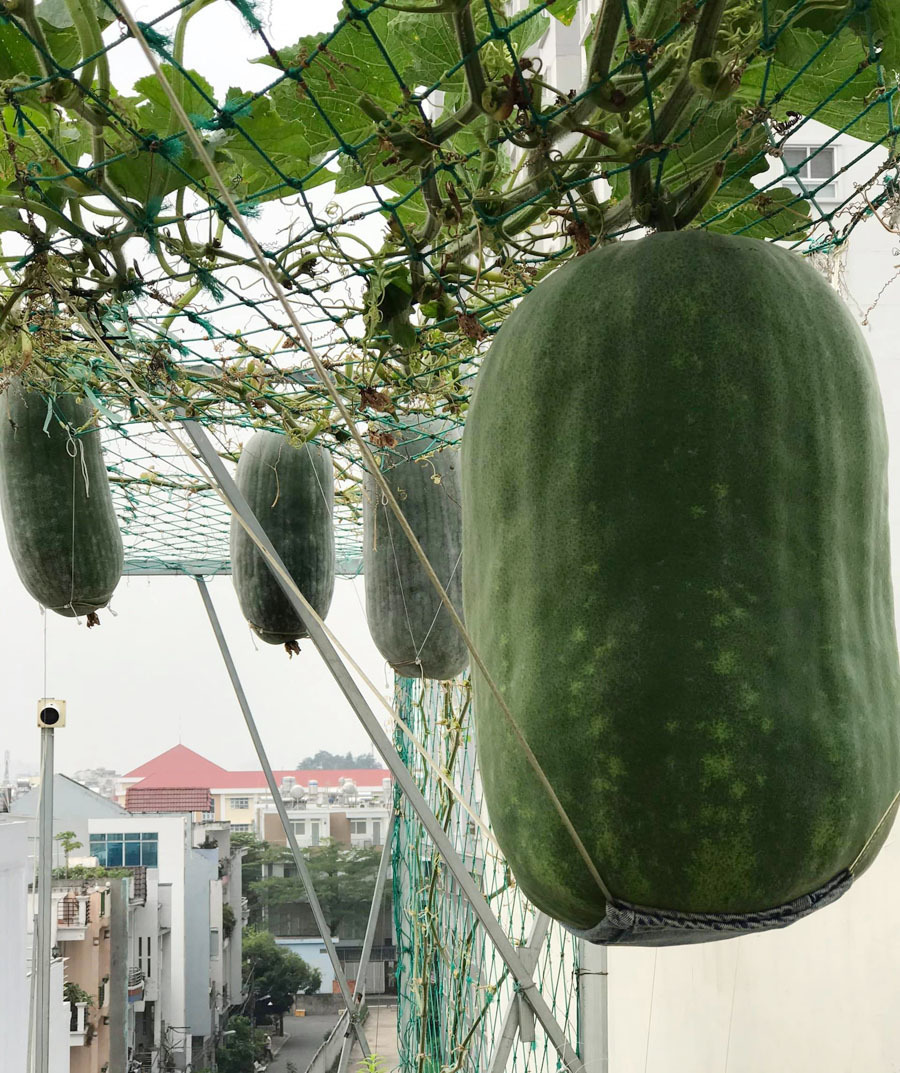 Mr. Phan Van Liem's 40sq.m ​​garden (46 years old, in Tan Phu district, HCMC) is impressed with giant squashes.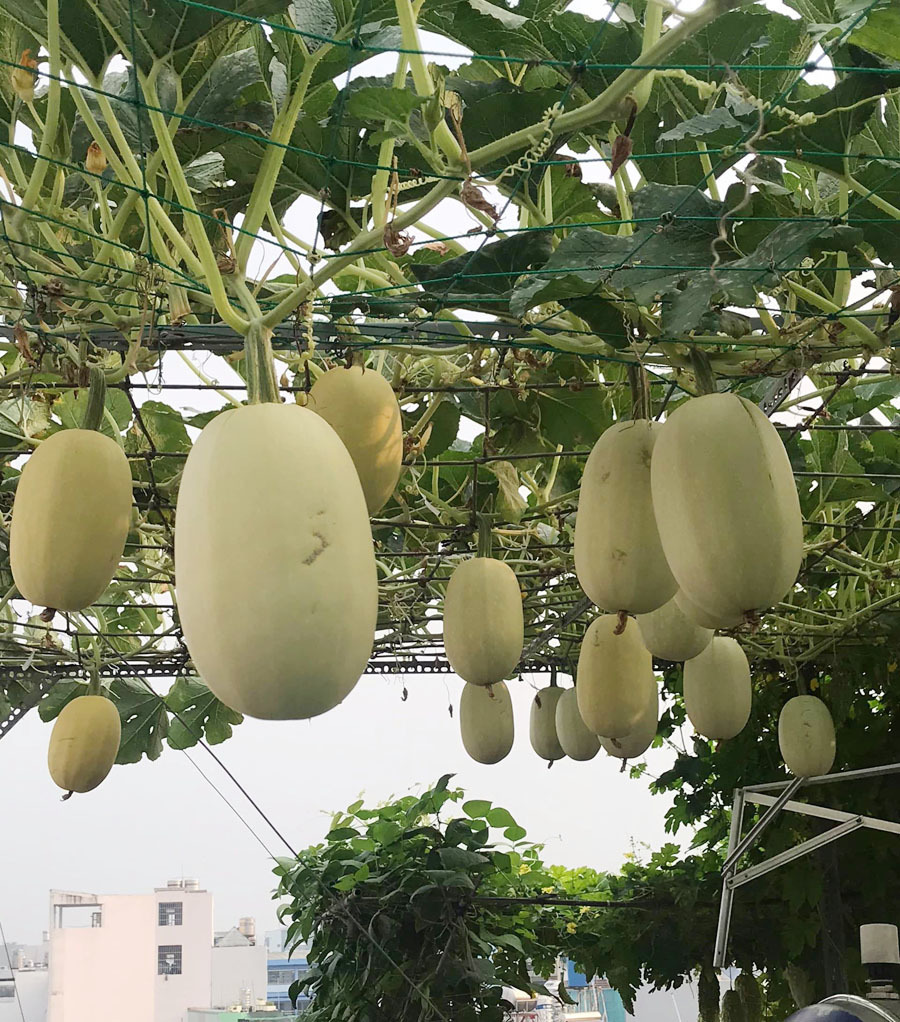 The largest squash in his garden weighs more than 34 kg.
Liem also plants vegetables.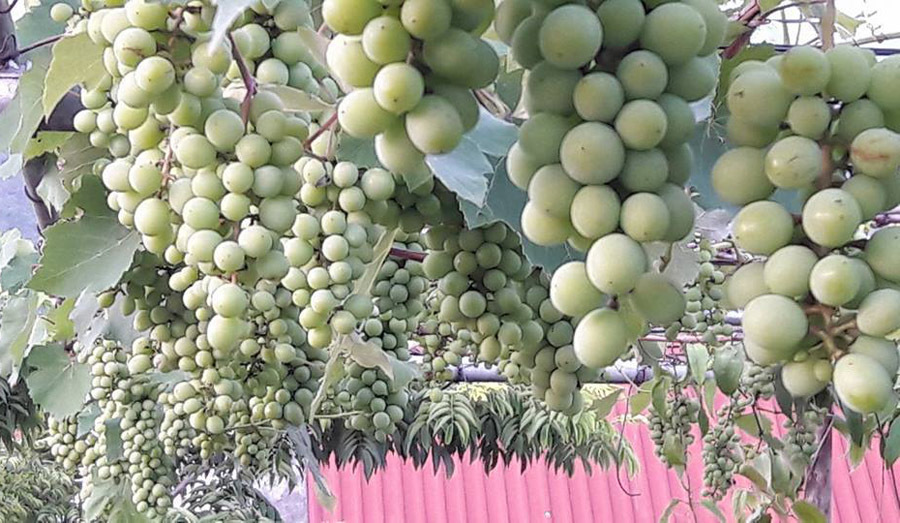 Mr. Pham Dang Khoa in Lai Chau City has turned the roof of his house into a grape garden.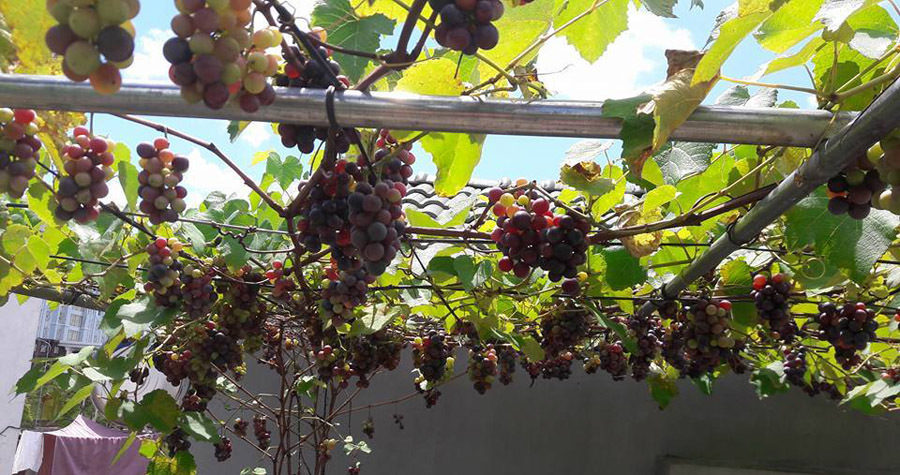 Although the vines are grown in boxes less than 1m2 wide, the output is estimated at 2 quintals.
Le Phuong

Every year when autumn comes, Ta Chi Nhu Mountain in Tram Tau District, Yen Bai Province, turns into a colourful flower garden. 

Peach blossom and kumquat gardeners and traders have high expectation for sales as the Tet holiday approaches.