The authorities in Lao Cai Province confirmed on April 24 that the tourist town of Sapa would have enough water supply for the coming Reunification and Labour Day holiday.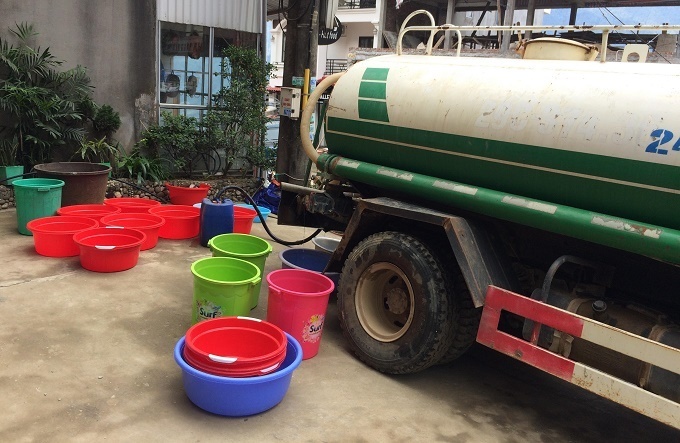 Sapa faces water shortage crisis
The water plant in Sapa, under Lao Cai Water Supply JSC, reported that their capacity is 6,000 cubic metres per day.
However, in recent days, the demand for fresh water in Sapa reached 4,000-4,5000 cubic metres per day and over 6,000 cubic metres during the weekends.
Four out of five water sources have dried up, causing many difficulties for the plant.
The authorities in Sapa negotiated and reached an agreement with the locals living near Ho Stream 2 who are using the water for agriculture and forestry activities.
The water will temporarily be used for the daily activities in Sapa.
Meanwhile, the authorities will call for the private sector to fund VND500m (USD21,400) to support the affected crops.
Sapa District authorities must also support the locals who are affected by the deal.
However, the water from Ho Stream 2 can only meet 60-70% of Sapa's demand. Sapa Tourism Association has called for everyone to use water wisely.
Hotel and guesthouse owners were asked to have plans and inform tourists about the situation.
The Department of Culture, Sports and Tourism were asked to monitor the situation to prevent overcharging at the accommodation establishments.
Sapa authorities have also sent three water trucks to areas in need every day.
Sapa People's Committee confirmed that Sapa would have enough water for the holiday.
Many households in Sapa have to buy a cubic metre of fresh water at VND500,000 as the town has faced a water shortage crisis in the past weeks.
Some guest house owners have even asked visitors to take a bath before coming to stay at their facilities.
Hoang Danh Tuan, a hotel owner on Muong Hoa Street, said many customers at the hotel on the opposite side of the street had left because of water shortages.
"We have water again on April 24 even though it wasn't much. Luckily we have a water tank. However, many high-rise hotels and guest houses can't pump the water up. It's still very difficult," Tuan said. Dtinews