Sapa Airport project in the northern mountainous province of Lao Cai should be carefully reconsidered to ensure its feasibility and efficiency, according to the Civil Aviation Administration of Vietnam (CAAV).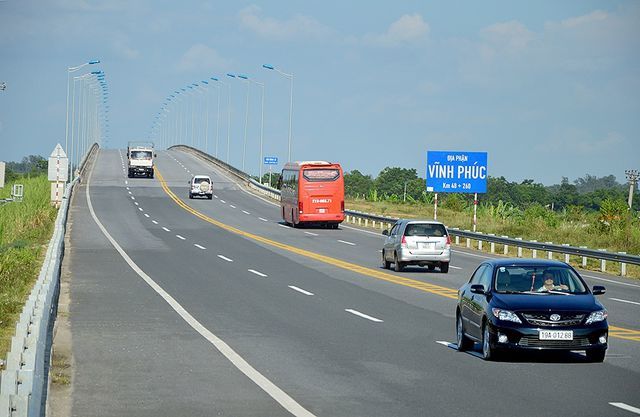 Noi Bai-Lao Cai Highway, a major route to Sapa

Under a Lao Cai proposal, the VND5.9 trillion (USD251 million) airport would be located over 371 hectares in Cam Con commune, Bao Yen District and be capable of serving A320 and A321 aircraft. 
Some ministries, including the Ministry of Planning and Investment and the Ministry of Transport, have been instructed to consider the proposal before being submitted to the government for consideration.
Lao Cai Province have recommended the public-private partnership (PPP) investment model for the project. The government have agreed to provide VND3 trillion for the construction of roads to the airport.
The province will spend VND910 billion for site and bomb and mine clearance. VND132 billion will be sourced from Vietnam Air Traffic Management Corporation.
Meanwhile, the remainder of VND1.7 trillion will be raised via Build-Operate-Transfer (BOT).
However, in the latest document sent to the Ministry of Transport, deputy head of CAAV Dao Van Chuong said the BOT schemes should be used for the whole project in order to ease pressure on the state
budget, except for facilities which will be invested by Vietnam Air Traffic Management Corporation.
Chuong added that the project was not financially feasible. So, it is necessary to reconsider the project's investment and how to recoup the money.
A senior unnamed aviation expert said that in the context of the current state budget difficulties, it was important to take into account the project's efficiency.
"The main passengers for the airport would be people from the southern region of Vietnam and those from Yunnan and Kunming provinces in China," he noted.
He highlighted that the investment of Na San Airport in Dien Bien Province needed to be prioritised more than Sapa Airport as Dien Bien plays a strategic role in the northwestern region.
Lai Xuan Thanh, chairman of Airports Corporation of Vietnam, said that the necessity of Sapa Airport was approved in the government's revised aviation plan during the 2020-2030 period. However, it is
necessary to ensure the project's effective operation.
Aviation expert Trinh Nhu Long said that Vietnam expected to have 26 airports by 2030, which was not a large number. But given the pressure on the state budget, the investment needs to be carefully mulled
over.
According to CAAV's plan, more flights to connect Lao Cai and tourist destinations such as Nha Trang, Quy Nhon, Can Tho and Phu Quoc will be opened after 2025.
Sapa Airport is hoped to serve 500,000 visitors in 2025. Passenger numbers would increase by 15% per year between 2025 and 2030.
Giao Thong/Dtinews