Stagnant site clearance work for the North-South Expressway project means work will not start on the project this August as planned.

To date, only 166 out of 653.6km of roads in 13 localities which the expressway's eastern section runs through have been transferred to investor and the project's management board.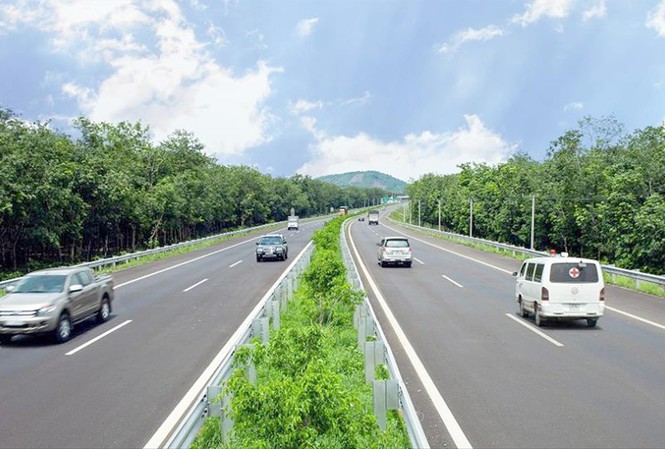 The slow site clearance would slow down North-South Expressway project
Among those, Cam Lam-Vinh Hao in the southern central region has seen the slowest pace with just 9.5 of a total 78.5 kilometres completed. 
The Ministry of Transported warned that if local authorities do not accelerate progress, land clearance would not be completed by the middle of this year, according to the department. 
In August last year, the ministry shortlisted 32 of the 93 bids received by the North-South Expressway management board for the project implementation. 
According to the ministry, the pre-qualification round of investor selection for eight PPP North-South Expressway projects will finish this month and bidding documents will be issued in April. 
The ministry added that if everything went smoothly, companies which win the bids would be named by late this month. 
Regarding the more time-consuming investor selection in the pre-qualification round, the ministry explained that dossier evaluation needed to be checked by a 21-member inter-agency taskforce before being submitted to the ministry. 
The ministry also worried about the tardy site clearance of the project, saying that only when around 70% of the work is finished, the ministry could still open the bidding. 
A representative from the ministry said that the ministry will hold monthly meetings to discuss ways to boost site clearance. 
The transnational expressway consists of 11 sub-projects. Eight sub-projects will be invested in the form of Public-Private-Partnerships (PPP) and the three remaining will be funded by the state budget. Dtinews

The Government has prepared a backup plan to fund the North-South Expressway (NSE) amid fears that private investors might not be financially capable of carrying out the mega project, the transport minister has said.

The Government has approved the construction of an expressway connecting the northern provinces of Tuyen Quang and Phu Tho under the Build-Operate-Transfer (BOT) format after three years of delays.