The plan to relocate many universities from central Hanoi areas has remained committed to paper, with this being blamed for worsening traffic.
Under a decade-long plan approved by the government on the location of universities in Hanoi, 12 colleges and universities were set to be relocated to the city's satellite urban areas in Gia Lam, Phu Xuyen and Soc Son districts, Son Tay Town and Hoa Lac area by 2016.

However, to date, only the Hanoi University of Public Health has been relocated.

Many streets in Hanoi have several universities, which is among the reasons for the city's traffic congestion at peak hours.

For instance, the two-kilometre Xuan Thuy-Cau Giay Street in Cau Giay District is home to six universities, including National University, Hanoi National University of Education and Academy of Journalism and Communication.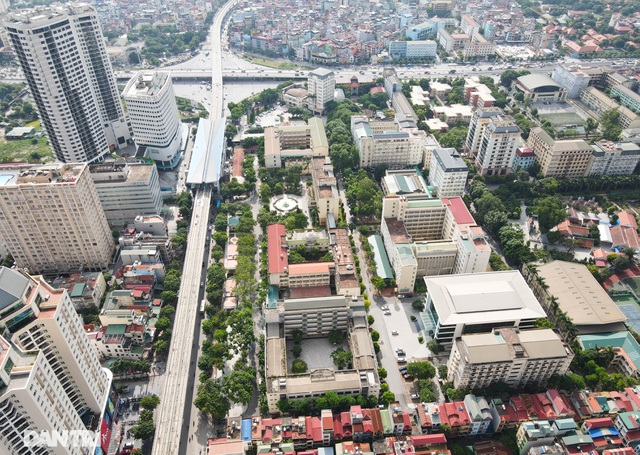 Many universities located on Xuan Thuy-Cau Giay Street

Each university in Hanoi has roughly 10,000 students.

Similarly, there are up to seven universities on a one-kilometre section of Nguyen Trai Street in Thanh Xuan District. Giai Phong Street in Hai Ba Trung District is in the same situation.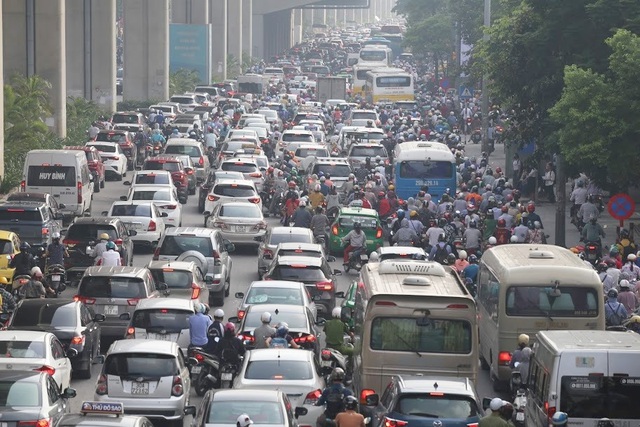 Nguyen Trai Street often faces traffic congestion

Under the Vietnamese college and university network planning for 2006-2016, public universities which cover an area of fewer than two hectares needed to be relocated out of Hanoi's city centre to ensure the minimum area of 10 hectares for each.
A total area of 10,660 hectares has been arranged for the university relocation, including 5,200 hectares in Hanoi's suburbs, while the remainder is for other localities such as Vinh Phuc, Hai Duong, Hung Yen and Ha Nam provinces.

According to the Ministry of Construction, the lack of funding is one of the factors hindering university relocation. Dtinews
Hiep Nguyen/Quan Do

Construction on many traffic infrastructure projects is running behind schedule due to a slow land clearance process.