A man died while his wife and daughter-in-law are in critical condition after eating white mushrooms in the northern province of Son La.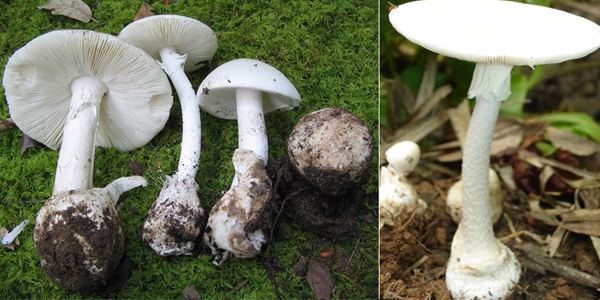 The fool's mushroom
The family ate fried white mushrooms at dinner on June 22. They found and collected the mushrooms while walking at the forest edge on the same day.
In the next morning, all three members felt nauseous and had a stomach ache. The neighbours had to bring them to the hospital. However, due to severe poisoning, the man died while his wife and daughter-in-law were transferred to Bach Mai Hospital in Hanoi.
Dr Nguyen Trung Nguyen at Bach Mai Hospital said both patients had severe liver failure. After four days, their situations have improved but one of them is still in critical condition.
Initial reports show that the family might have eaten Fool's Mushrooms, a deadly poisonous basidiomycete fungus. These mushrooms contain a fatal dose of alpha-amanitin, which causes liver failure if not treated immediately. One mushroom can cause certain death.
The fool's mushroom often grows in some northern provinces such as Ha Giang, Tuyen Quang, Thai Nguyen, Yen Bai, Bac Kan, Son La and Phu Tho. Most of the patients are also from mountainous areas where there are a lot of mushrooms but the locals lack knowledge about poisonous ones. Many of them thought that only colourful or vibrant mushrooms are poisonous.
According to Nguyen, a family of nine members were once admitted after being poisoned. Eight of them couldn't survive.
The symptoms only appear 12 to 24 hours after consumption among human and four to five days on animals.
Even benign mushrooms must be cooked and eaten quickly.
VietNamNet/Dtinews