A South Korean man has admitted that he had sexually harassed two women at an apartment building in Hanoi.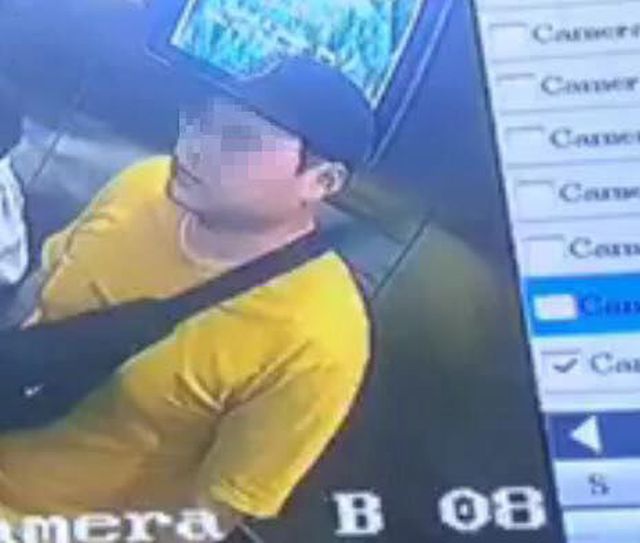 The South Korean man sexually harassed two women at the Imperia Apartment Building in Hanoi on May 19. Photo from the building's security camera
At a meeting held on May 25 with the victims' families and representatives from the building's management board at the Imperia Garden on Nguyen Huy Tuong Street, police in Thanh Xuan District confirmed that the South Korean man had admitted to his actions and tried to offer an apology.
According to the police's report, the incident occurred at 5.50pm on May 19 when the 36-year-old South Korean man whose name was not revealed attempted to stand close to a woman when there were only two of them in an elevator.
The woman tried to keep a distance from him and as she walked out when the elevator opened, the man touched her posterior. Then he quickly attempted to close the elevator when seeing her getting angry.
The man continued to use the elevator and did the same thing to a 16-year-old girl until she pointed to a security camera when he stopped and left.
The two women then came to report to the police who summoned the South Korean man on May 20. At the police station, the man, who lives in the building, admitted his behaviour and said he was drunk at that time.
Police have asked the management board and residents at the building not to publish the video clips of the incident while the case is still under investigation.
Police have also asked the building to cancel the rental contract with the man by May 27.
This is the third sexual harassment case targeting women and girls at apartment buildings reported Hanoi and HCM City over the past three months.
Police in some districts in Hanoi are planning to organise activities to raise awareness and prevent sexual abuse and harassment in public places. Dtinews

A photo essay showing images of pregnant children has caused controversy on social media.