A South Korean man has been sentenced 14 years in prison for robbing a Danang taxi driver last year.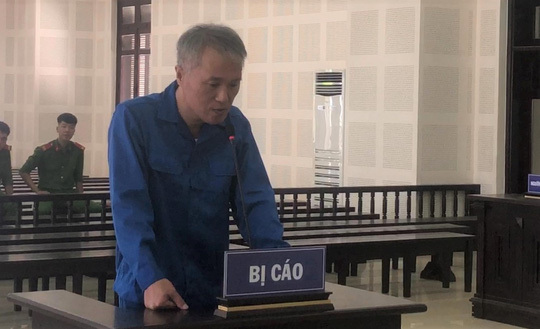 Park Young Jun at the court
Park Young Jun, 50, was arrested at early morning of November 23, 2018, by the police in the central city of Danang.
Park caught a taxi driven by Vo Van Duc to travel from Hue to a hotel in Danang. When the car came Vo Nguyen Giap Street, the driver stopped the taxi to answer a phone call. Taking advantage of this, Park forced Duc at knifepoint to give him the vehicle key.
After that, Duc managed to open the door and called for help. Meanwhile, Park tried to start the car, but he failed. The South Korean man then fled the scene on foot.
After an hour's search, the police detained Park.
At the court, Park admitted that he had come to Hanoi to gamble in casinos and lost his money. He had to use his passport as collateral to get some money before going to Hue where he continued gambling.
Without any money left, he thought about robbery to amass enough money to get his passport back and book flights home.
Nguoilaodong/Dtinews