Delivery drivers up and down the nation earn a pittance for doing a tough and important job, so the temptation to cut corners must be huge.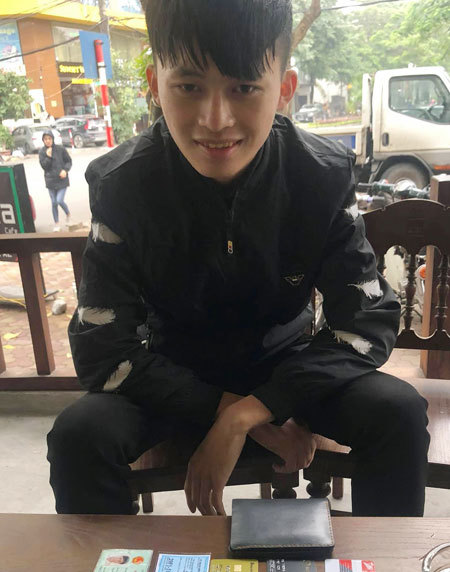 Giang A Su.
However, one driver from the mountainous district of Mu Cang Chai of Yen Bai Province recently made a name for himself for his basic human decency.
He is Giang A Su who works as part-time shipper in Hanoi and on a recent cold, rainy night, the 19-year-old man found a wallet full of money and personal papers on his way to work.
He thought the wallet's owner would come back to look for it, so he stood in the rain waiting for a while but no one came back.
A Su took the wallet to his rented accommodation to try and contact the wallet owner.
He searched and found the owner's name online and then contacted the ATM card holder's bank and informed them the card had been lost.
Finally, A Su found the wallet's owner, but for some reason, the man wouldn't come to A Su to pick it up.
Once again, A Su expressed his kindness by travelling 15km on his old and creaking motorbike to Tay Ho District to hand over the wallet at night. — VNS

Having lived in a humble rental house in Hanoi for several years does not stop student Hoang Quy Binh of the Hanoi University of Science and Technology from thinking big and going big.