A 6.4-magnitude quake hit Mindanao in the south of the Philippines on October 16.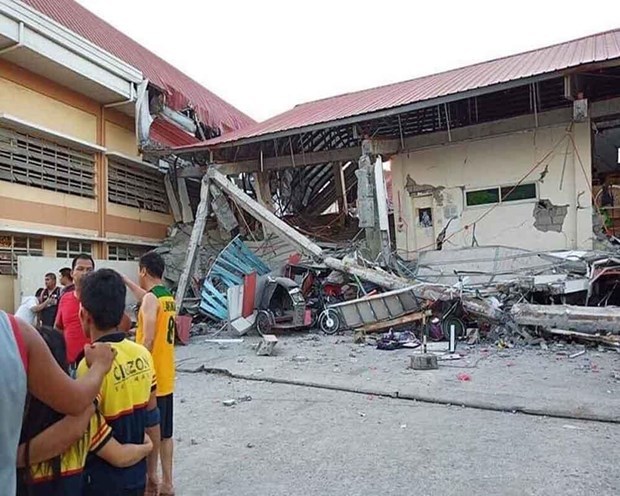 There were no immediate reports of casualties from the earthquake.
The United States Geological Survey (USGS) said the quake struck 69kmnorth-northwest of General Santos, Mindanao.
No tsunami warning was issued after the earthquake by the Hawaii-based PacificTsunami Warning Centre.
The Philippines is regularly hit by quakes as the country is on the Pacific"Ring of Fire," a horse-shoe shaped band of volcanoes and fault lines circlingthe edges of the Pacific Ocean./. VNA