Vu Quoc Hung, former deputy head of the Inspection Commission of the Party Central Committee, talks to Khoa Học & Đời Sống (Science and Life) newspaper about the construction inspectors recently accused of taking bribes
 in Vinh Tuong District, Vinh Phuc Province and measures that could help prevent similar cases in the future.
Three Ministry of Construction's inspectors indicted for taking bribes
Inspectors detained for seeking bribes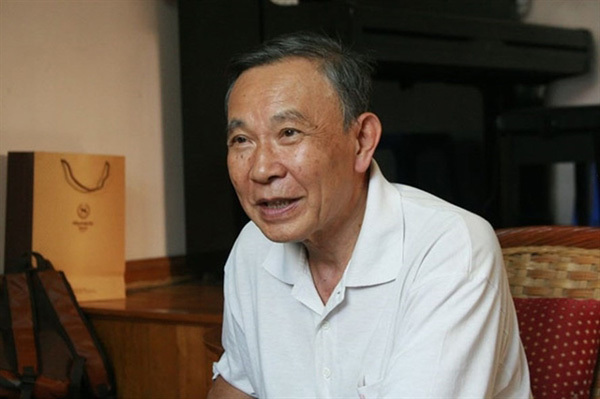 Vu Quoc Hung, former deputy head of the Inspection Commission of the Party Central Committee. — Photo laodong.vn
The case in which inspectors for the Ministry of Construction took bribes while on duty has stirred public anger. As someone who used to be an inspector and witnessed similar cases in the past, what do you think about the incident?
Working in the inspection sector has a lot of temptations. If the officials are not honest, they will be easily tempted by profits.
This was not the first time inspectors were found to have taken bribes. But the case of the construction inspectors was serious and unacceptable.
It understandably raised questions among the public. How many inspectors take bribes? How many inspection results have been adjusted to evade violations? Besides Vinh Tuong District, does corruption exist in other places?
Inspections are necessary but making inspections in a transparent manner is difficult, isn't it?
There is nothing wrong with how the inspections were assigned; the problem is with how they were conducted. Several people carry out inspections not for transparency but to collect money in their pockets.
Do you think this phenomenon has existed for long?
It has become a 'disease' in State management. It is time to tighten regulations and close loopholes that create conditions for officials to receive bribes.
The fact that Party members who hold high ranking positions take bribes and get involved in corruption cases is not something new. With the development of the economy, the violations have become more sophisticated and severe.
The Inspection Commission has discovered violations of various individuals and organisations.
The bribery case in Vinh Phuc is a typical case in which the inspectors suggested the company pay them bribes.
Anti-corruption officials have also been known to receive bribes, leading police to shield criminals. What do you think about those cases?
These cases are real. Some individuals and enterprises have conspired with local officials to commit violations, causing huge losses to the State and degrading public trust in officials, especially law enforcement.
What are some solutions to deal with these violations?
We must step up independent and regular inspections of construction inspectors. Leaders of localities and sectors must be held responsible for cases of corruption and bribery.
In the case of the construction ministry inspectors, the ministry's chief inspector, direct line managers of the corrupt inspectors and managers of the ministry's inspection work must bear responsibility.
Besides imposing penalties on the inspectors, punishments must also be imposed also on the company which paid the bribes.
After this case, we must tighten inspection activities and select moral and capable officials to take on the duty of inspectors.
VNS