A Swedish woman is trying to find her parents 22 years after she was adopted from the northern province of Thai Nguyen in Vietnam.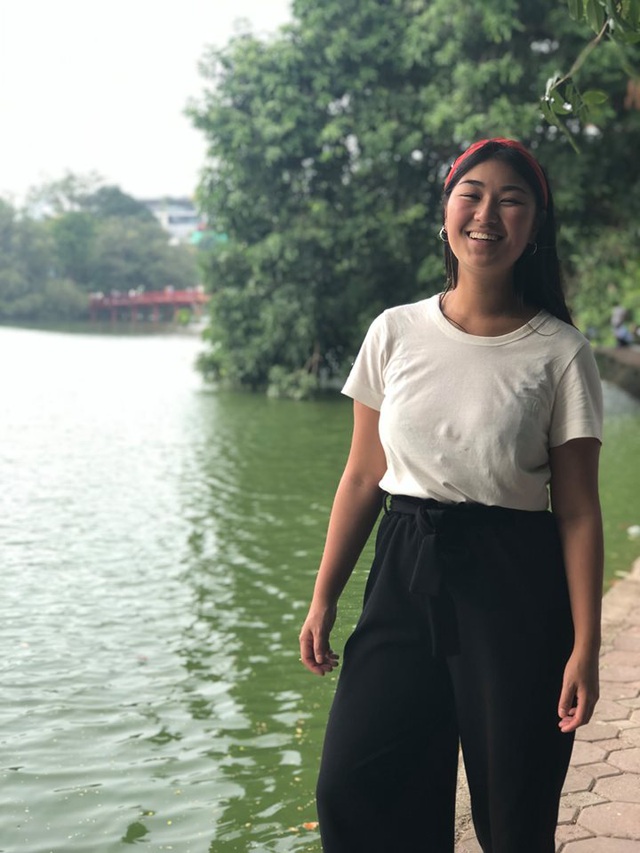 Alma Mansson poses besides the Hoan Kiem Lake
Alma Mansson recently shared her story with Dantri/Dtinews Online Newspaper with the hope that she can soon find her biological parents in the country.

According to Alma, she was born in Thai Nguyen Province on August 18th, 1997 and given a Vietnamese name Nguyen Thi Thuy. However there was no information about her parents.

"When I was about 4 months old, I got adopted to a Swedish family," she wrote in an interview email to Dantri/Dtinews. "We live on the west coast of Sweden. I live there together with my Swedish mum and dad. I have a sister that is four years older than me, she is also adopted from Vietnam, but from Hanoi."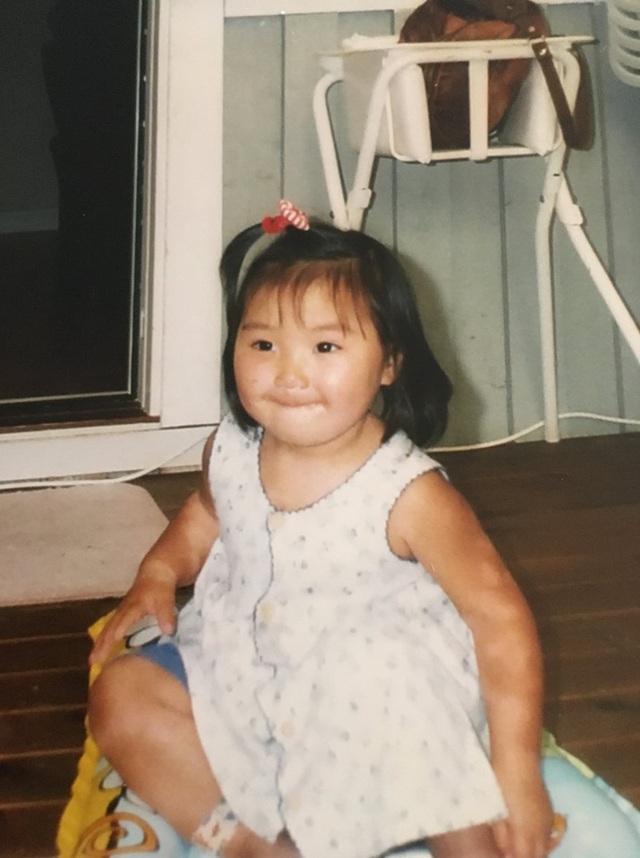 A file photo of Alma Mansson
Alma said that after finishing university in Sweden in June, she is now working as an elderly care nurse in Norway. She came to Vietnam for the second time this summer after her first time last year with an intention to find her biological family.
"I want to know more about my biological family, how they live, what they look like, why I got abandoned and I want to know how parents feel about it now," she shared. "I want to find answers to these questions, get closure and also tell them that I'm doing fine."

However she said she only had some documents that her Swedish parents got when they adopted her.

"I know that it wasn't much and anything specific written in these documents, but I wanted to try and see how far I could go with only these documents," she said.

"When in Vietnam last year, during my exchange for two weeks, I had the opportunity to meet a doctor, a nurse that helped out with the paperwork back then and I also found my name in a registration book at the people's committee. But no more information about my birth parents."

The woman has posted her story on Facebook and is receiving lots of feedback. She has also called for help from TV programmes and the Red Cross in Thai Nguyen and hopes she will come closer to the truth soon.

Talking about her Swedish parents, Alma said that they have always known about her desire to find her biological parents, and they support her.

"I keep them updated every day and they give me the support I need. I'm trying to mix searching with some travelling in Vietnam and I have a visa until the first week in December. So I plan to stay here in Vietnam until then."

Alma said that she loves Vietnam and the Vietnamese people.

"The country is really beautiful and there are so much to explore. You can find tall mountains, green rice fields, big cities, beautiful countryside and nice beaches. The people here are really friendly, helpful and welcoming. I really like the food in Vietnam, too such as Bun Bo Hue, banh xeo, and Pho."

And when being asked about her feeling for her biological mother, she said that she has never blamed her.

"She did the right thing for all of us and I feel more sad that we have been apart for this long. I hope she wants to meet me as much that I want to meet her." Dtinews
Duc Hoang