On July 26, soldiers of the Capital Command and the Chemical Army sprayed disinfectant in the Hanoi Old Quarter 10 and other wards in Hanoi's center.
At 7am, 180 soldiers and 16 specialist vehicles gathered in front of the Hanoi Opera House for the sterilisation work in Hoan Kiem District. The sterilisation started one hour later.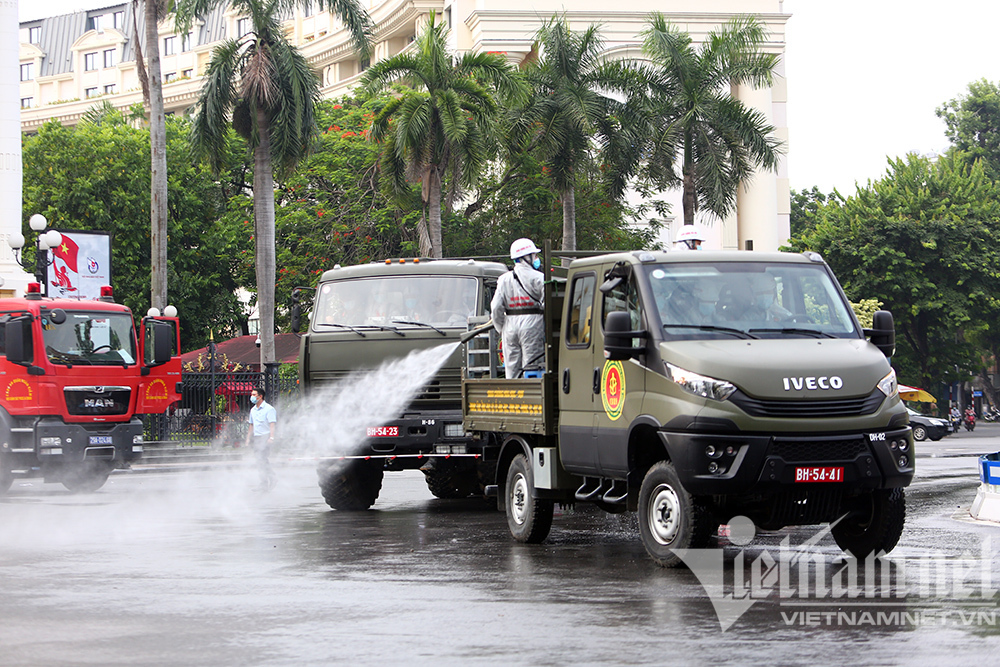 The Hanoi Opera House was the first place to be sprayed with disinfectants, followed by 10 wards in the city's center and two wards along the Red River.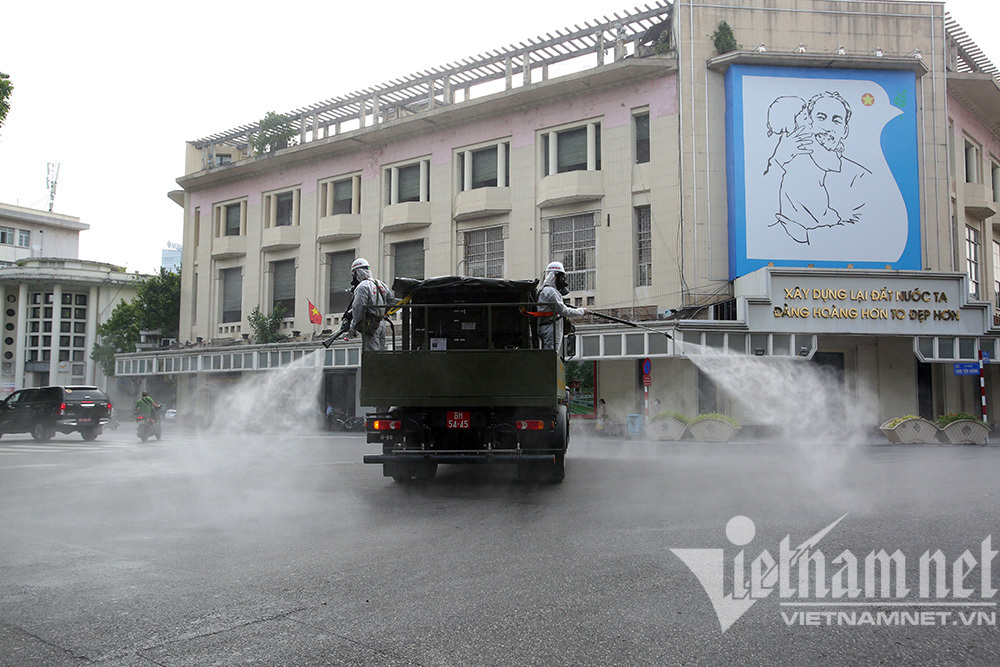 At the area surrounding the Sword Lake.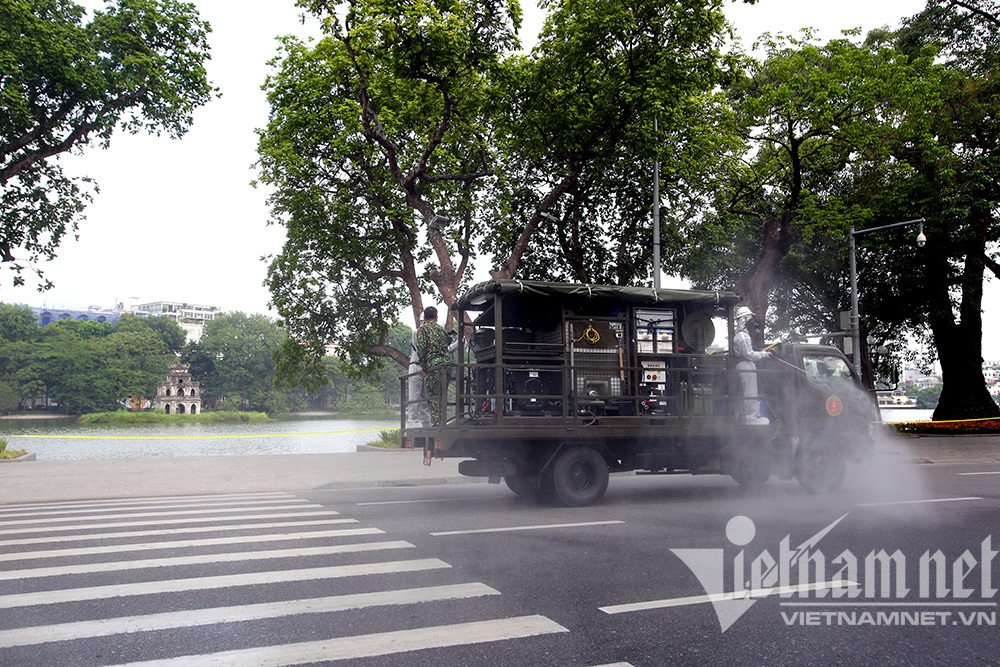 At the area surrounding the Sword Lake.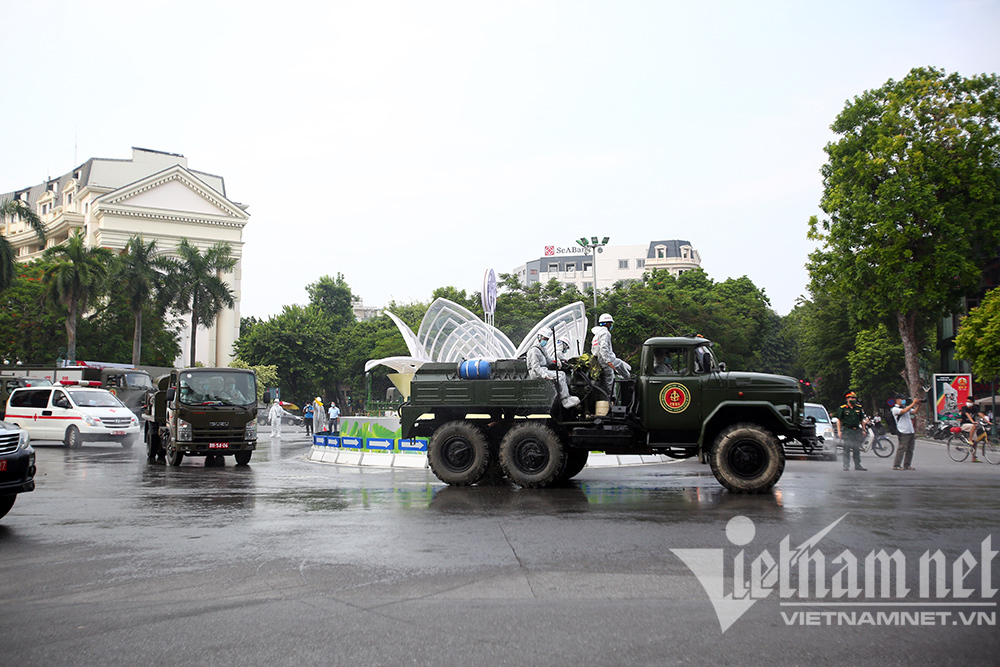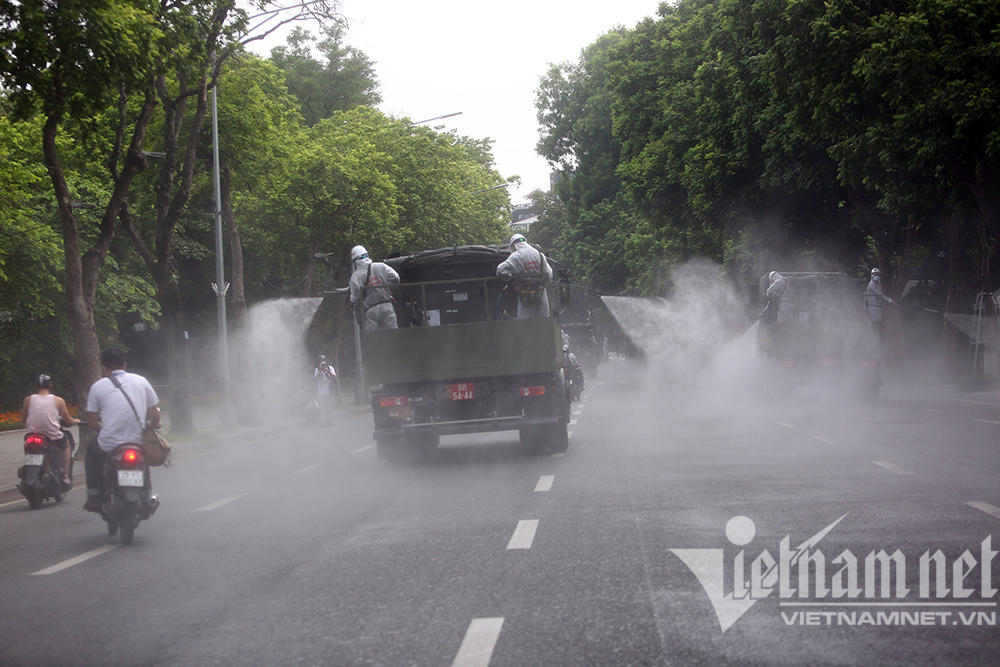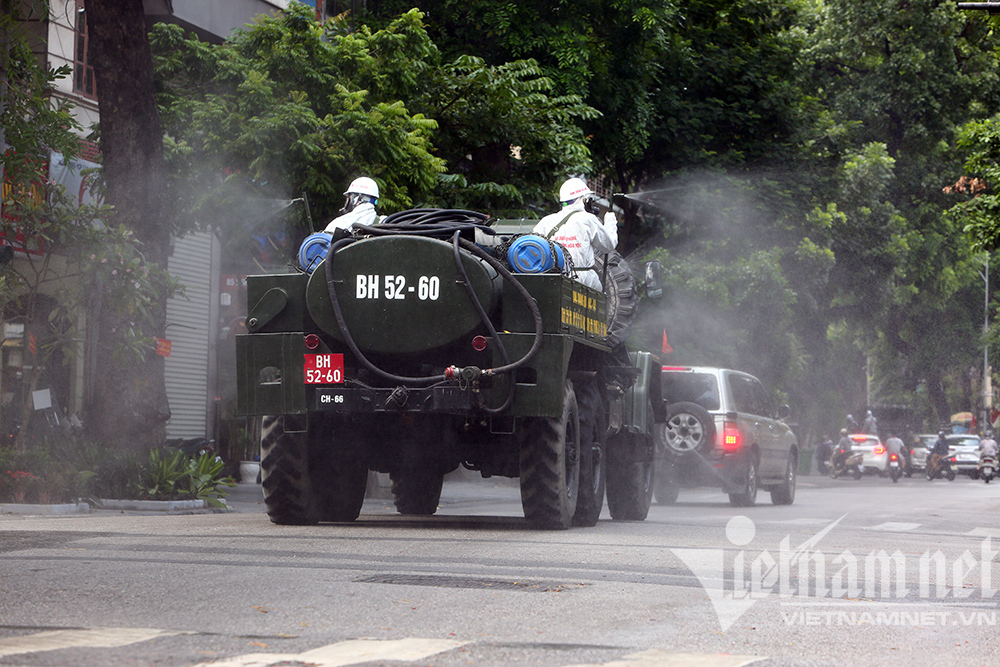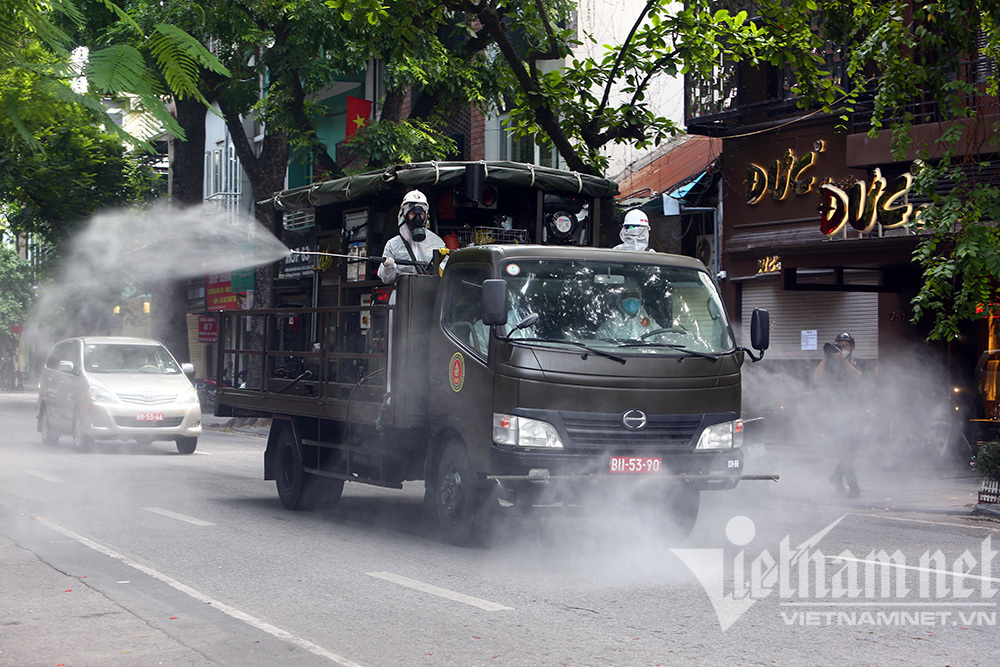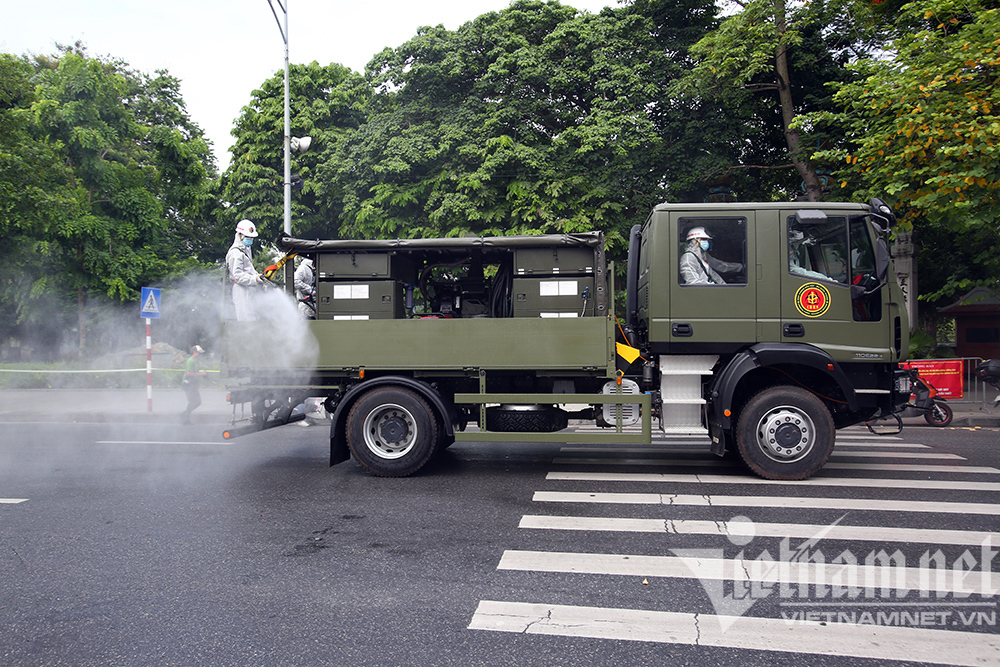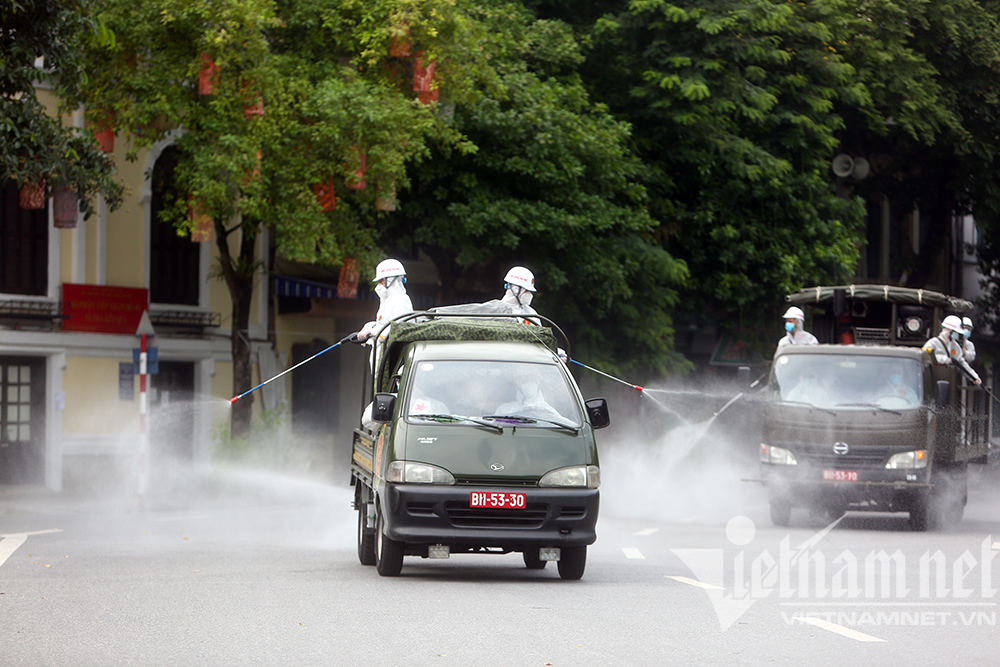 Hanoi's major streets Ly Thuong Kiet, Hai Ba Trung, and Tran Hung Dao were also disinfected on July 26.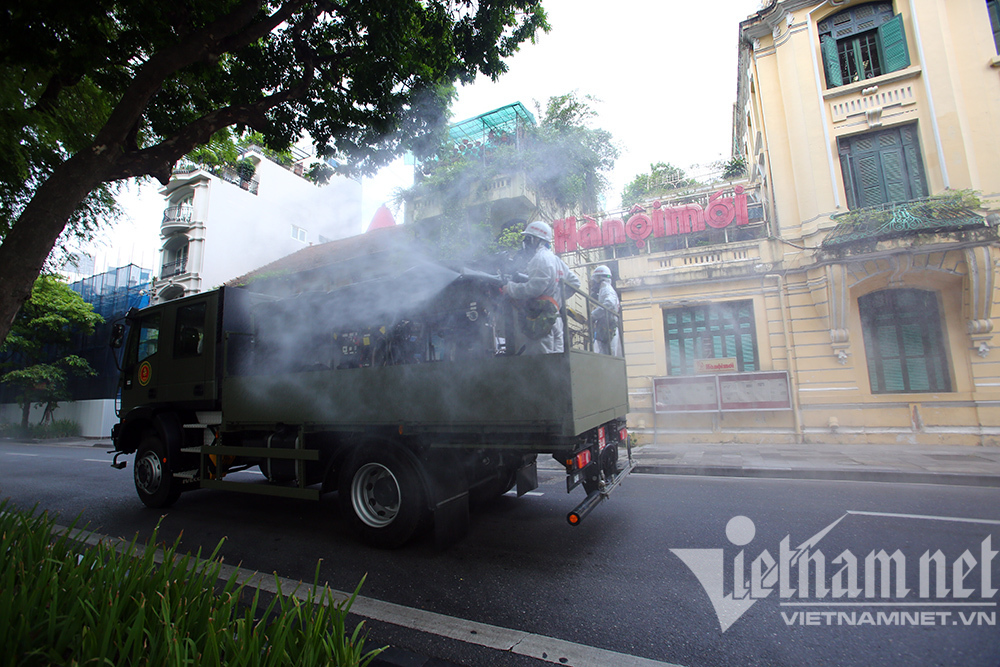 Soldiers worked the whole day.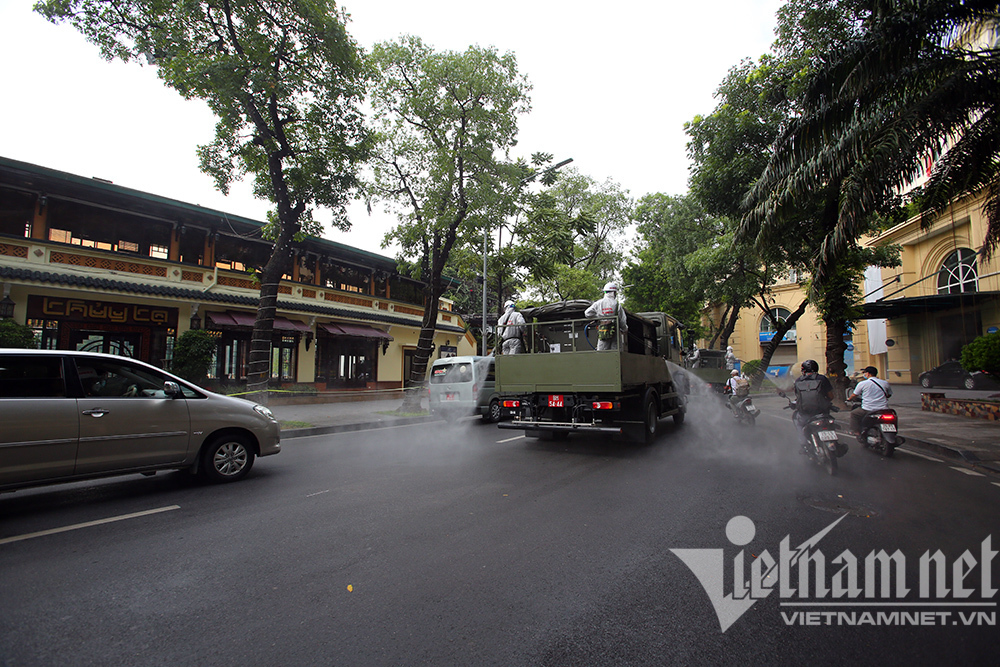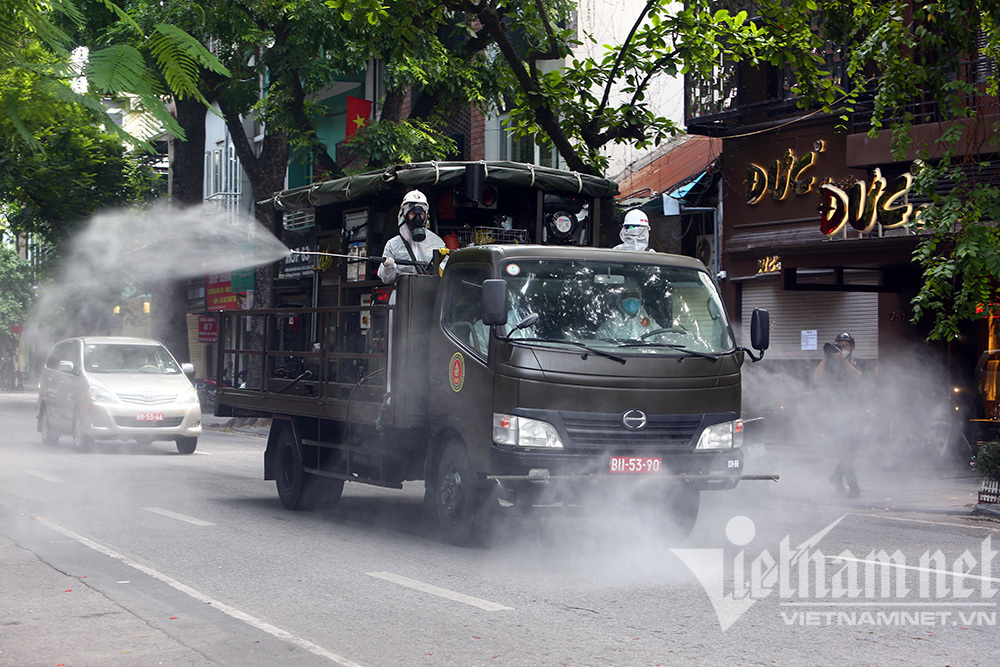 Also on July 26, the Capital Command conducted a large-scale disinfection campaign in Hanoi's suburban district of Chuong My.
Pham Hai - Dinh Hieu

Hanoi Party Committee Secretary Dinh Tien Dung warned that the city needs to tighten discipline or it will waste the 15 days of social distancing mandated because of the Covid-19 outbreak.