Having grown lotus for the last three years, Nguyen Thi Thuy harvests not only lotus seeds but also lotus leaves that are used for tea that sells for VND90,000 per kilogram.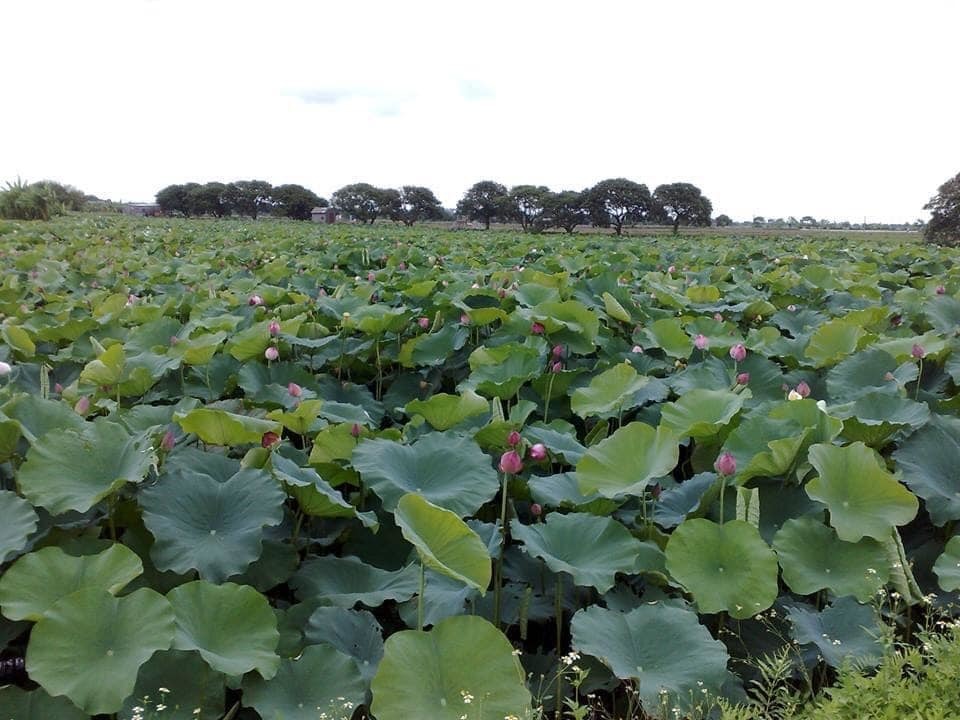 Thuy and her family in Hau Xa, Ung Hoa district in Hanoi work on the lotus pond all year round. They have been growing lotus on a 5 mau (1mau = 3,600 square meters) pond for the last three years.
At the beginning of the crop, Thuy sells lotus seeds for planting. At the end of the cultivation season, she harvests seeds, leaves, and roots. Finally, she clears the grass to prepare for the next crop.
When a new lotus crop begins, Thuy's lotus pond is full of fragrance from both domestic and foreign lotus varieties. At the time of harvesting, in addition to lotus seeds, she also salvages lotus leaves to make lotus leaf tea and sells to pharmacies and individual buyers.
Many people don't know the uses of lotus leaves, so they chop down the leaves at the end of lotus season and throw it away, or use the leaves to wrap steamed rice and food. However, Thuy said lotus seeds and flowers, as well as lotus leaves also have their functions. Fresh lotus leaves contain precious substances that help improve health and support the treatment of disease.
"I make tea with lotus leaves for sale," Thuy said, adding that that tea sells well.
Thuy can have 2-3 tons of dry lotus tea every crop. The leaves are cut them into small pieces and dried under the sun. In order to make the best tea, they need to attention to the picking and drying under the sun.
The lotus leaf selected for tea must be green, with light aroma. It must not be punctured, torn, wrinkled or discolored. Leaves must be picked before 10-11am. After they are picked, they are washed and dried under the hottest sun of the day to get the most fragrant and beautiful leaves.
If the leaves are left overnight, the leaves may turn black, rotten and lose their fragrance.
According to Thuy, about 6-7 kilograms of fresh leaves amount to one kilogram of dry leaves. Thuy packs dry leaves in 500gr bags and sells to pharmacies which process them into medicinal herbs. The retail price is VND90,000 for one kilogram of dry leaves.
Thuy can sell 8-9 kilograms of lotus leaf tea each day. The income from the tea alone is VND90-100 million a year. 
Thao Nguyen

Visitors can enjoy a range of picturesque and peaceful settings at a white lotus pond just 20 kilometres from the centre of Hanoi.