Managerial officers and teachers complain that, under new regulations, it is more difficult to get a promotion, especially the rank of first-class teachers.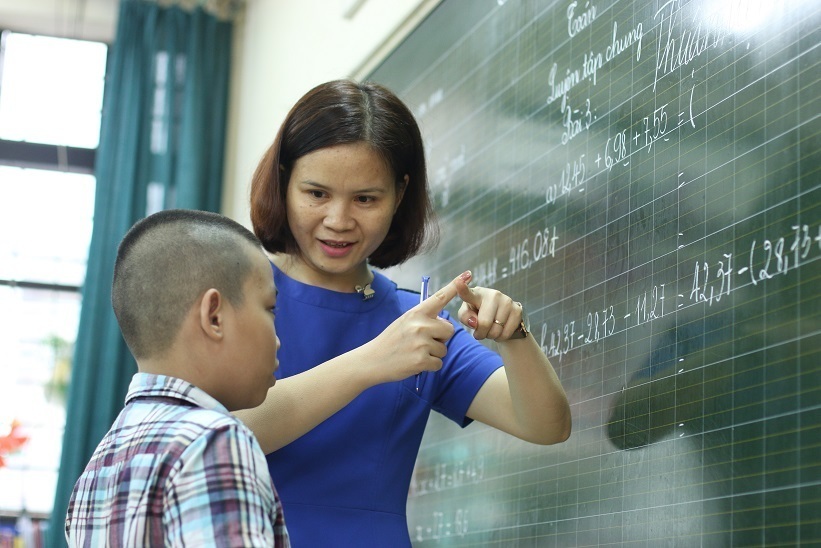 H.A.P, a high school teacher in Hai Phong, is worried that she may fall to a lower rank because she doesn't have a master's degree, though she met conditions to attend the exam to become a first-class teacher in 2012.
She was a member of local education department's external accreditation team and a district speaker on professional work and new teaching methods. She also participated in examining professional knowledge and expertise of teachers in schools throughout the district.
She also took part in evaluating the district's scientific research products, and acted as advisor to scientific and technological research products at the district and city levels. She was a member of the jury board and designed questions at competitions for excellent students and teachers of the district. She participated in teaching and fostering excellent students to prepare them for the district's competitions.
She is recognized as an excellent teacher and has won a lot of prizes at competitions.
However, the teacher fears that her efforts were in vain.
L.M.T, a first-class teacher in Hanoi, said he had devoted all his efforts and energy to meet the requirements as a first-class teachers. And now he fears that he may not keep the rank under the new circular.
This is the common concern of many of his colleagues, though they had received the title 'emulation soldiers' and many initiatives that improved their teaching.
"We may fall into a lower rank just because we don't have master's degree. My colleagues, who are old, cannot study for a master's degree," he said.
A history teacher at a secondary school in district 3, HCM City, said there is no first-class teacher at his school, including headmaster and deputy headmaster.
"We did not understand the requirements for ranking. And now, when hearing about the new circular, we all are confused," he said.
According to a headmaster, upgrading standards for teachers is part of the Education Law. That is why the Ministry of Educaiton and Training (MOET) has released a circular to guide the implementation of the law.
"Many teachers complain about the new regulations, believing that they are unfair. They have been first-class teachers for many years, but they are at risk of being listed as second-class teachers if referring to the new circular," she explained.
Dr Nguyen Hoang Chuong, who has been working in the education sector for 40 years, commented that some requirements for first-class teachers are 'impractical'. For example, teachers have to be members of the boards that compile inspect or select textbooks. 
Ngan Anh - Le Huyen

After the Ministry of Education and Training (MOET) released a new circular on the appointment of cadres, promotions and salaries, teachers began applying to attend training courses for certificates which would help them get promotions.

Thanks to the love of her job and her sympathy for disadvantaged children, Nguyen Ngoc Hanh has helped many students with autism learn to read, write, and spell their name.