The first "VND0 mini supermarket" in Hanoi opened on August 1 in the courtyard of the People's Committee of Duc Thang ward in Bac Tu Liem district, 
serving nearly 1,000 poor workers and students who are "stuck" in dormitories due to the Covid-19 epidemic.
At 1 p.m., people queued for disinfection and making medical declaration before entering a special supermarket in the yard of the local People's Committee.
They received market coupons before going to this special supermarket. The coupons noted the certain time they could go to the supermarket. Such coupons are used to ensure distance and limit the gathering of people.
This is part of the campaign "Hanoi with a Red Heart", organized by the Youth Union and the- Vietnam Student Association of Hanoi and a number of businesses and organizations in Bac Tu Liem district.
Deputy Secretary of the Hanoi Youth Union Tran Quang Hung said: "Through this activity, we want to bring necessities to people in difficult circumstances during the time of social distancing. For those who can't come to the VND0 supermarket, our volunteers will bring goods to their houses."
The supermarket serves 150 to 200 customers each day, with over 60 products, from dry to fresh food, spices, vegetables and more. All products have clear origins, and are supplied from large reputable units.
The supermarket operators give each household a "Gift Voucher" worth VND400,000 through the local government. Representatives of each household will go to the supermarket to buy goods according to their needs on the specified dates and times, noted on their coupons.
In the first week of August 2021, three more such supermarkets will be set up. The target is to have more than 20 supermarkets in the capital city in the coming time, with tens of thousands of "Gift Vouchers" to be allocated.
In addition to the offline "VND0 mini supermarket" for disadvantaged people, online "VND0 mini supermarket" for poor students. They can order goods online and receive goods from shippers.
Mr. Le Thanh Me, 73, said: "Today I bought fish sauce, rice, sugar, some food and vegetables. There are 15 people in my area who received gift vouchers to purchase goods at this supermarket."
The first "VND0 mini supermarket" model was operated at 23 sites in Bac Giang province during the third outbreak, when thousands of workers were stuck in the Covid-19 epidemic center.
So far, this model has been organized in Ho Chi Minh City with more than 20 supermarkets, and Can Tho, Binh Duong, Da Nang with four supermarkets.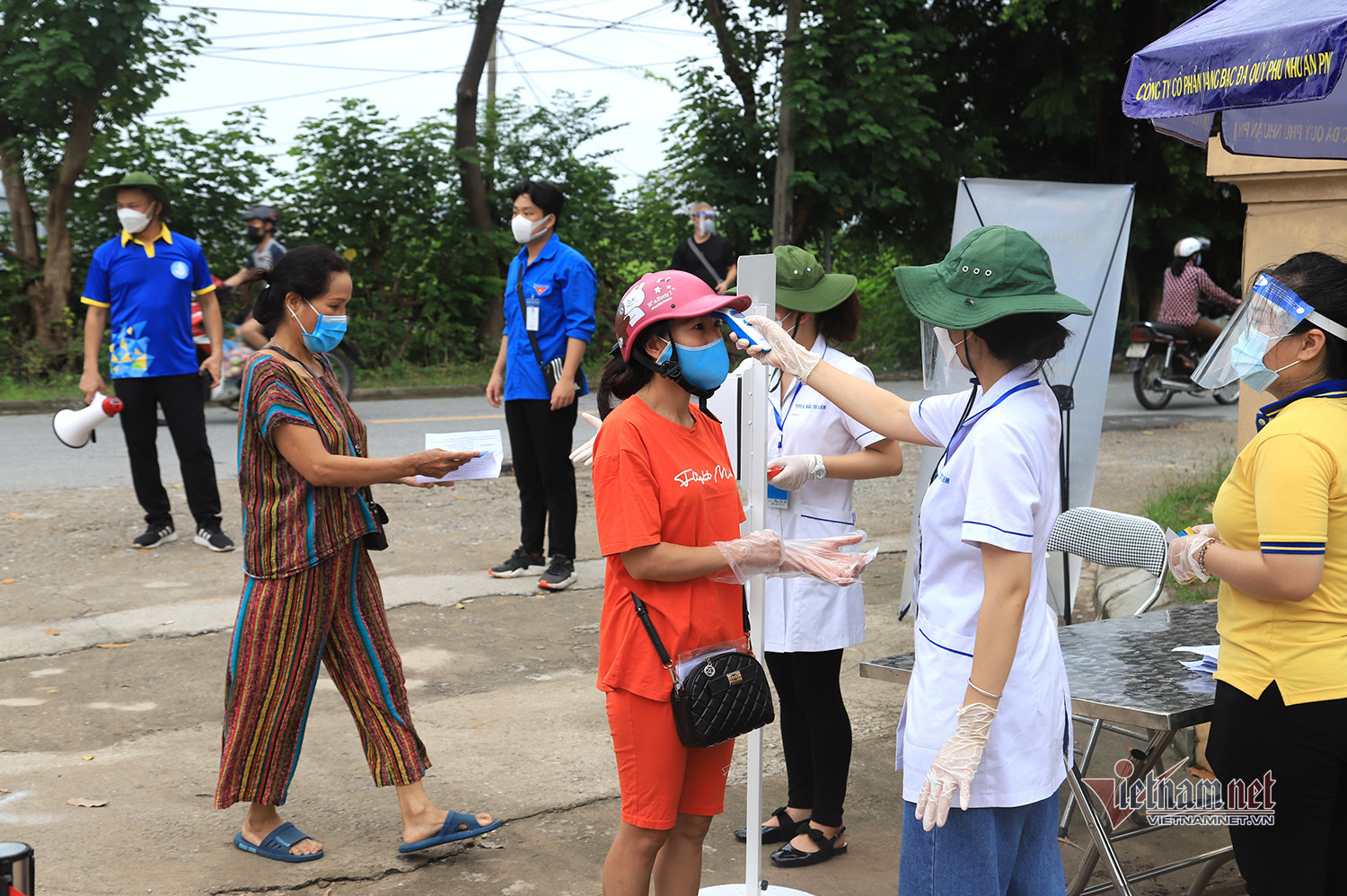 People wait in line to buy goods.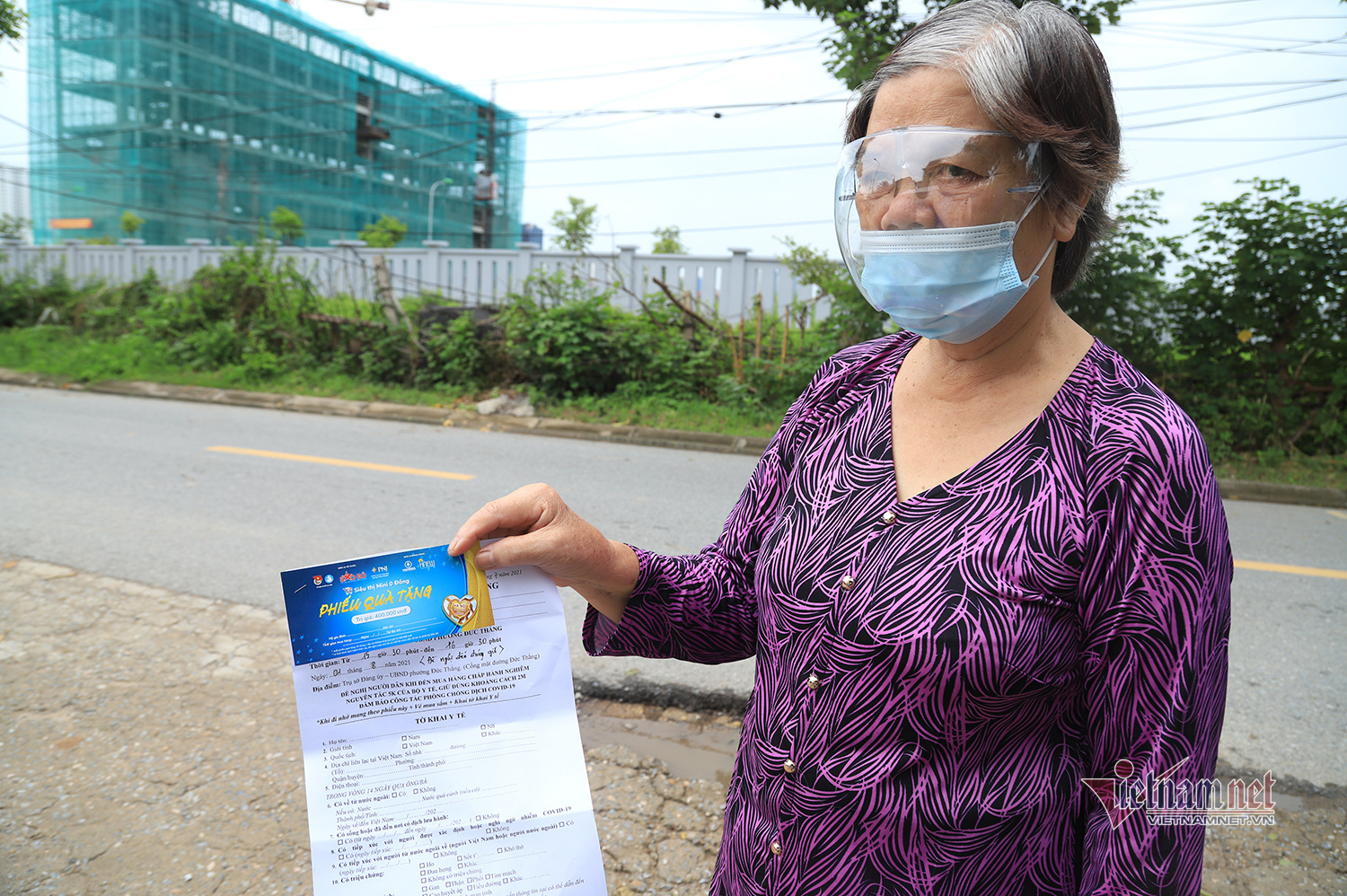 Before going to the supermarket, people were given gift vouchers to buy goods, along with market coupons and medical declaration sheets.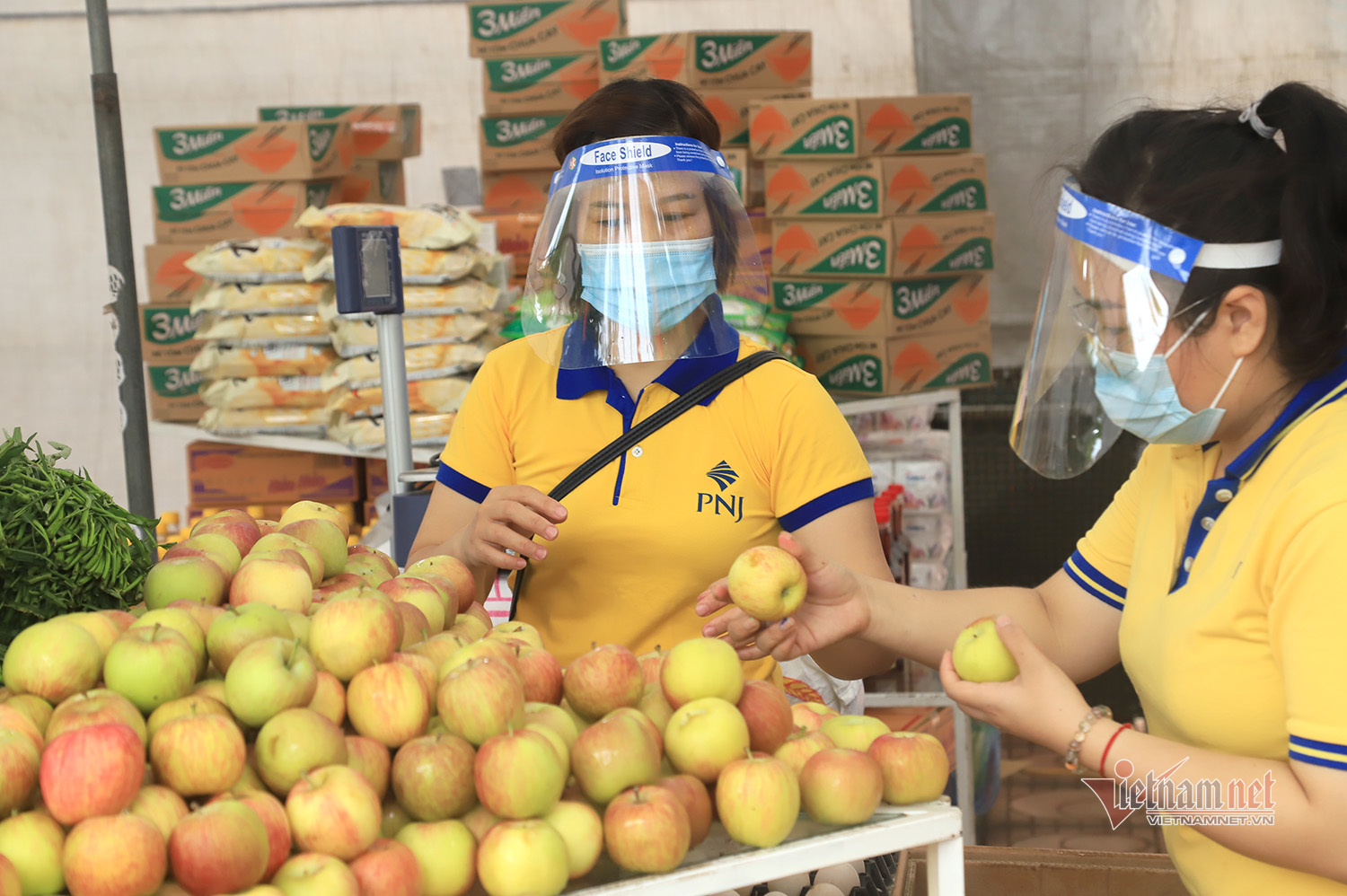 The VND0 mini supermarket chain has attracted donations from many people.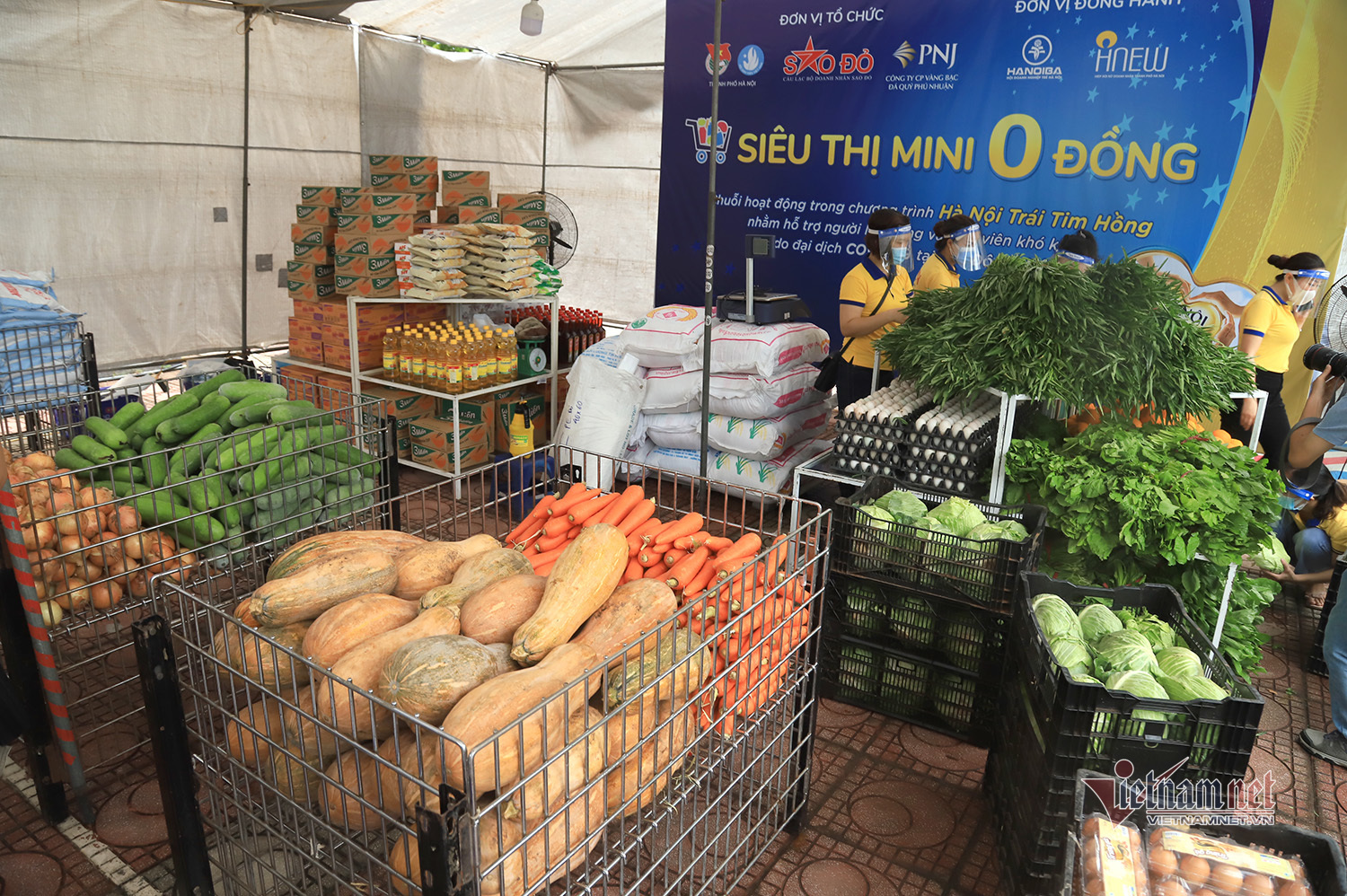 The supermarket supplies over 60 products, from dry to fresh food, spices, vegetables and more.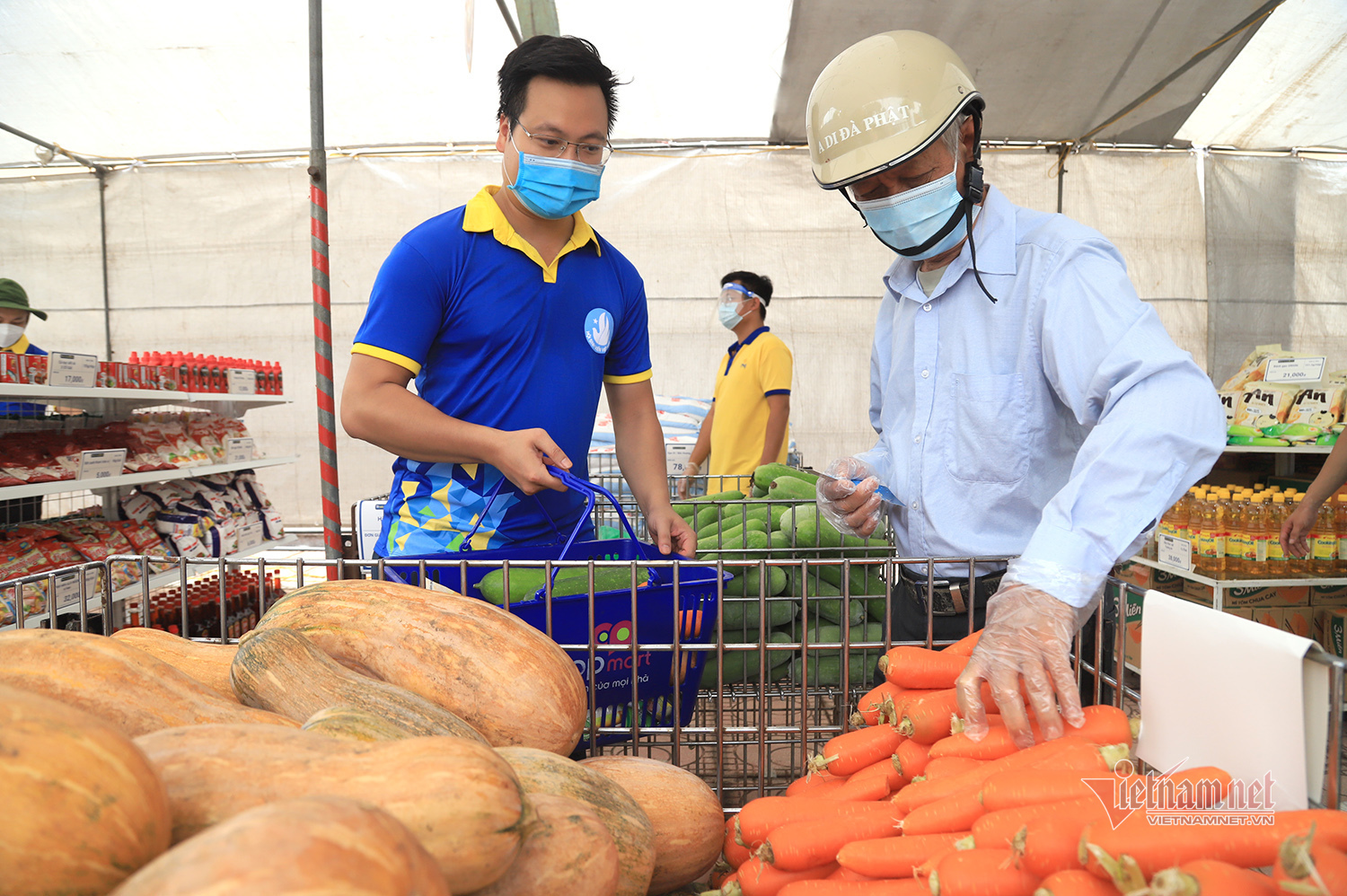 Mr. Vu Quoc Binh, 63, goes to the market on behalf of his 90-year-old mother.
Tran Thuong

Holding a bag of rice from a zero-dong supermarket brought home by his landlord, Luong Van Han could not hide his joy.

Mobile sales have been launched in HCM City, which has remained Vietnam's largest Covid-19 epicentre.