Police are looking for suspects after thousands of trees along part of Highway 18 were burnt down.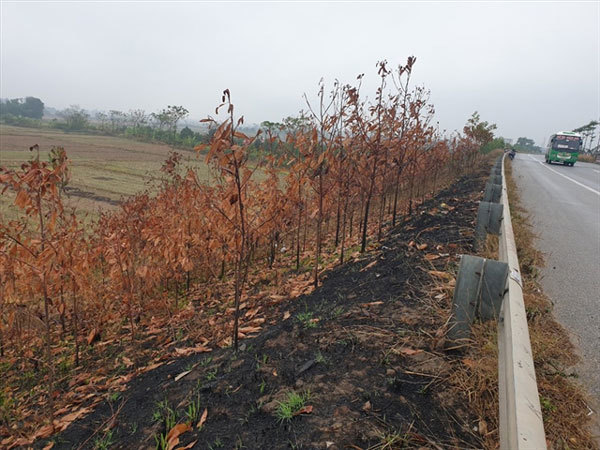 Burnt trees along Highway 18. — Photo laodong.vn
The affected stretch of road runs from Vo Van Kiet in Hanoi to the Yen Phong Industrial Zone in the northern province of Bac Ninh.
Lao Động (Labour) newspaper reported on Sunday the trees had been burnt to their roots. Local residents said the fire and smoke affected drivers along the highway and their farm produce.
Tran Anh Tuan, an official from the Hanoi Department of Construction, said the department would cooperate with police and local authorities to search for the culprits.
The 317km Highway 18 passes though Hanoi, Bac Ninh, Hai Duong and Quang Ninh. A high number of vehicles use the highway every day. — VNS

Authorities in Quang Ninh Province have decided to make a tunnel through a mountain on Ha Long-Cam Pha coastal road.