Three State officials in Hanoi have been arrested in connection with violations committed by Le Thanh Than, chairman of Muong Thanh Group, who is being investigated for defrauding buyers of his housing projects.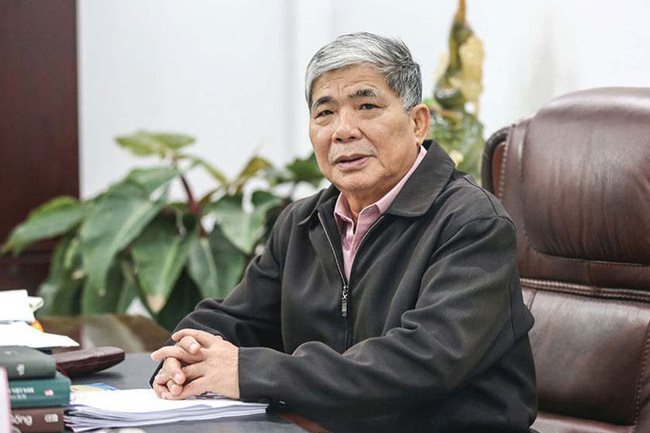 Vietnamese real estate tycoon Le Thanh Than of Muong Thanh Group. Three State officials are being held in police custody for their negligence leading to illegal apartment construction – PHOTO: NLDO
The People's Procuracy of Hanoi issued arrest warrants for Nguyen Duy Uyen, 55, chairman of Kien Hung Ward in Ha Dong District; Mai Quang Bai, 59, an official in charge of the district's construction 
management unit; and Vuong Dang Quan, 61, former chief construction inspector of the district.
These individuals were charged with negligence resulting in serious consequences, reported the local media.
Investigators found that the trio was involved in the construction violations at a residential apartment project in the Kien Hung Urban Area in Ha Dong District.
The project was developed by Bemes Production and Import-Export Corporation, where the 70-year-old Muong Thanh chairman Than serves as its general director.
It featured a 32-story block of apartments, called CT6 Kien Hung, which was built without permission.
To create trust, Bemes allegedly misled clients over the legal status of the apartments, so they felt secure enough to put down deposits for the units.
Their housing contracts stated that these apartments were eligible for property ownership certificates. However, the homebuyers have yet to be issued these papers.
In mid-2015, a group of residents in this apartment block sent a letter of complaint to the municipal government, noting that they had not received their certificates after three years of ownership.
In response, the Hanoi People's Council cited the design plan of the project to point out that the authority had approved only two blocks of buildings.
The company had illegally built another block, with the number of unapproved apartments standing at 654, alongside four adjacent villas and some low-rise houses. All of these properties have been sold and are occupied.
Last month, Muong Thanh Group was also found to have flouted the laws on land, housing, real estate business and tax management while completing nine property projects in Hanoi.
The Ministry of Natural Resources and Environment also asked the municipal government to stop revoking the home ownership certificates of owners of the apartments developed by Muong Thanh Group. The move was intended to safeguard the rights and interests of the homebuyers. SGT