Three teachers of a kindergarten in Hanoi where a toddler died after being trapped inside a slide have been suspended, an education official said on Friday morning.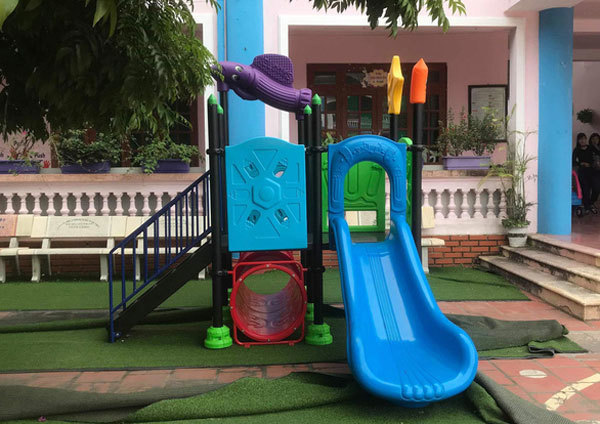 A slide at the Phu Lo kindergarten, Soc Son, Hanoi where a three-year-old boy died on Monday. — Photo tuoitre.vn
Soc Son District Education and Training Division head Tran Thi Thanh Hue said that the teachers were in charge of the class where the three-year-old boy was enrolled.
News broke on Thursday that a student of the Phu Lo kindergarten in suburban Soc Son District got his head trapped in a slide during outdoor activities on Monday.
By the time the teachers found him, the boy was very weak and later succumbed to his injuries at the National Pediatrics Hospital.
Details on how he got himself stuck or the image of the slide in question were yet to be confirmed.
Hue said that all three teachers were experienced in taking care of children.
"The main responsibility is on the kindergarten and the teachers of the class who didn't monitor the child closely and let the tragedy happen," she said.
Police are investigating the case. - VNS

Frustration, pain, heartache and above all else, anger. Just a few of many emotions people are feel right about now after hearing the tragic news a six-year-old boy died after he was left on a school bus in Hanoi on Tuesday.

HCM City People's Committee has proposed to set up a special child protection force amid the rising number of child abuse cases.