Twenty-five tourists, mostly foreigners, were rescued from a blaze at a hotel on Luong Ngoc Quyen Street in Hanoi earlier today.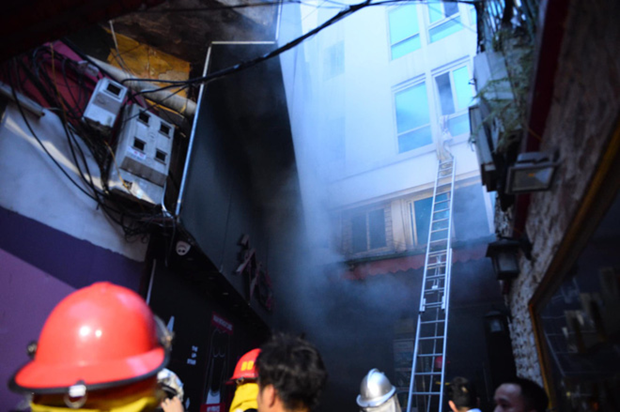 Firefighters set up a ladder to gain access to the hotel. — Photo vietnamplus.vn
A total of 36 guests were staying at the hotel on Lương Ngọc Quyến Street when flames were spotted in the hotel's basement before black smoke reached the upper floors.
During the initial chaos, 11 guests jumped from the second floor to escape the fire.
Seven fire trucks and a group of 60 firefighters rushed to the scene. The fire was brought under control in two hours with no major injuries reported from the guests.
Police are investigating the cause of the fire.—VNS