Two people died and many others were injured in a coach accident on Tuesday in the northern province of Quang Ninh.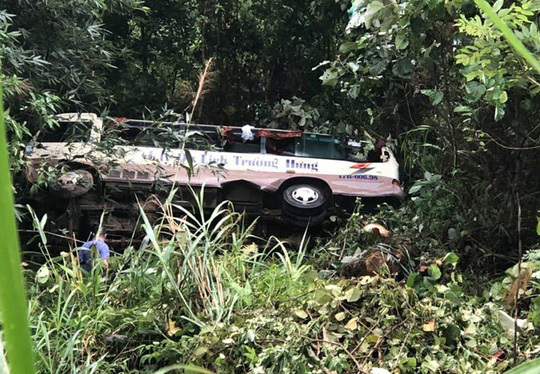 The scene of the accident
The incident occurred at around 2 pm on Tuesday in Dai Thanh Commune, Tien Yen District when the coach plunged into an abyss.
At that time, there were more than 20 people in the vehicle, mostly tourists who were visiting Khe Van Waterfall.
Rescue force and ambulances were immediately dispatched to the scene. Two of the 19 injured passengers died at the scene, while the others are now at Bai Chay Hospital for the treatment.
Quang Ninh authorities provided VND6 million (USD260.86) to families whose relatives died and VND3 million for families of the injured.
Nguoi Lao Dong/Dtinews